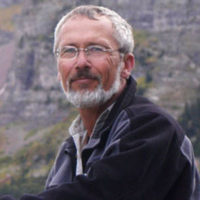 A native of the Missouri Ozarks, Al Agnew is an avid outdoorsman whose experiences in the field furnish the material for his paintings. A professional artist since 1983, Al has been widely acclaimed for his breathtaking renditions of fur-bearing mammals, fish and birds of prey.
Al prefers to portray his subjects in either oil or watercolor, two very different mediums. He believes that being fluent in both not only helps to keep him fresh and enthusiastic, but also allows him more creative freedom.
The artist has designed eleven state hunting and fishing stamps and has garnered more than 50 Best of Show Awards at some of the nation's most prestigious art shows. He was Guest Artist at the 1999 Friends of the National Zoo Wildlife Festival, and will be the Featured Artist at this show in September. His work is often featured on covers of Field and Stream and Outdoor Life.