Professional Artist Workshop
sponsored by Picture This framing & gallery
TERRY ISAAC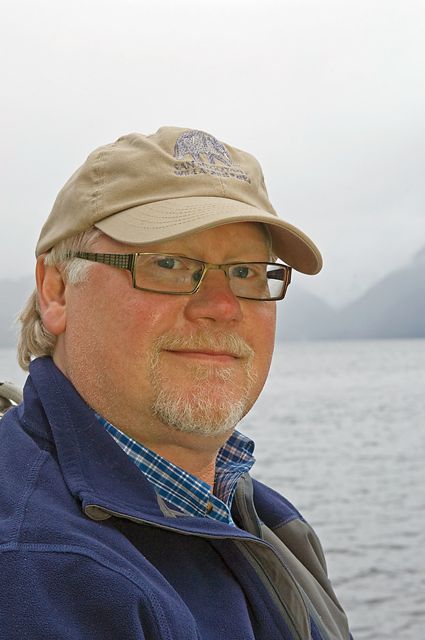 Artist Terry Isaac is a native north westerner. He used to live in the Willamette Valley of Oregon between the Cascade Mountain Range and Pacific Ocean and now resides in Penticton area of BC Canada. Naturally the topic of his paintings are the wildlife and landscapes of the western United States and Canada.
Isaac received a formal art education and believes his best training has come from fieldwork and from studying the work of favorite wildlife artists. He taught art at the secondary level in public school for 8 years before turning to painting full-time and has now been a professional artist for nearly 25 years.
Isaac has shown art in many important exhibitions including the Leigh Yawkey Woodson Art Museum's prestigious annual "Birds in Art" a total of 14 times. Additional creative endeavors include commissions to paint the 1991 New York duck stamp and to create fourteen waterfowl drawing for the Audubon Bird handbooks. He was commissioned by Walt Disney to paint the main character for a children's movie. His paintings are included in: Painting Birds Step-by-Step, The Best of Wildlife Art, and his own book Painting the Drama of Wildlife Step-by-Step (North Light Books). He was published by Mill Pond Press, Venice Florida for almost 20 years
and is now a self published artist. He has won numerous honors as the 1998 Pacific Rim Wildlife Art Show Artist of the Year and also 1998 Florida Wildlife and Western Art Expo Artist of the Year. The source of his inspiration is often as near as his own backyard, where he delights in watching the birds that have been the subject of many of his paintings, saying, "To be a good artist, you need to be a good observer.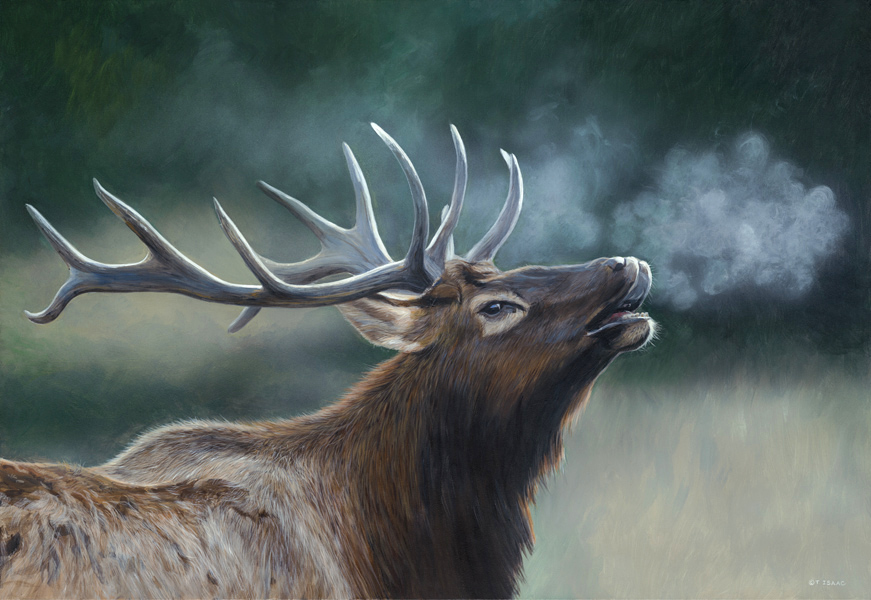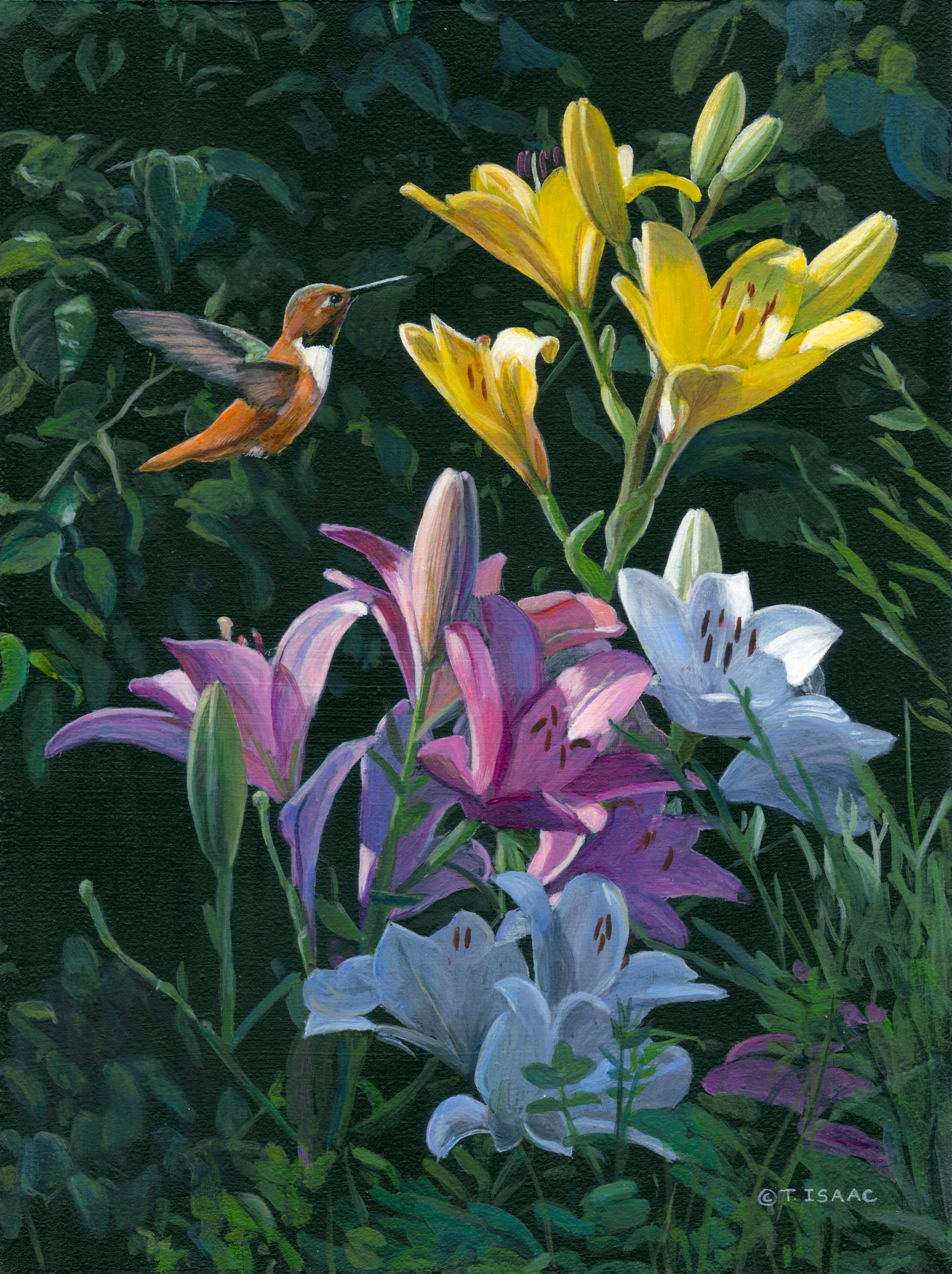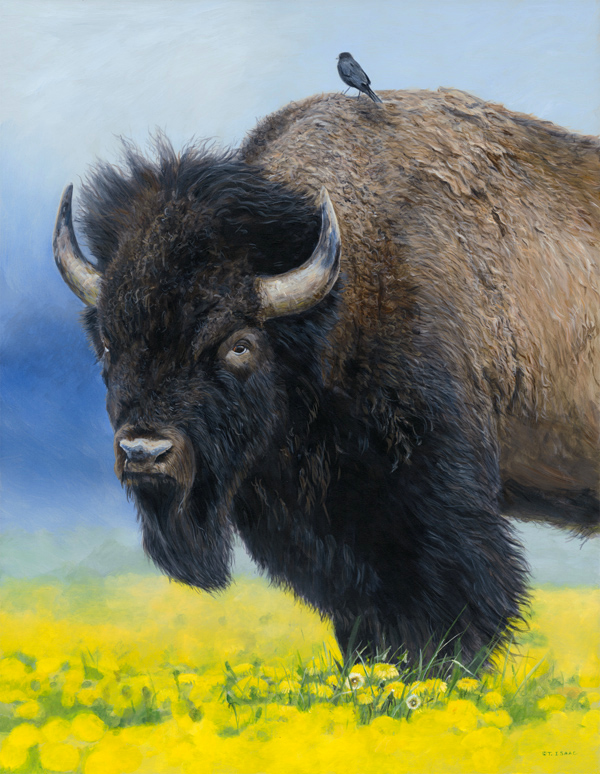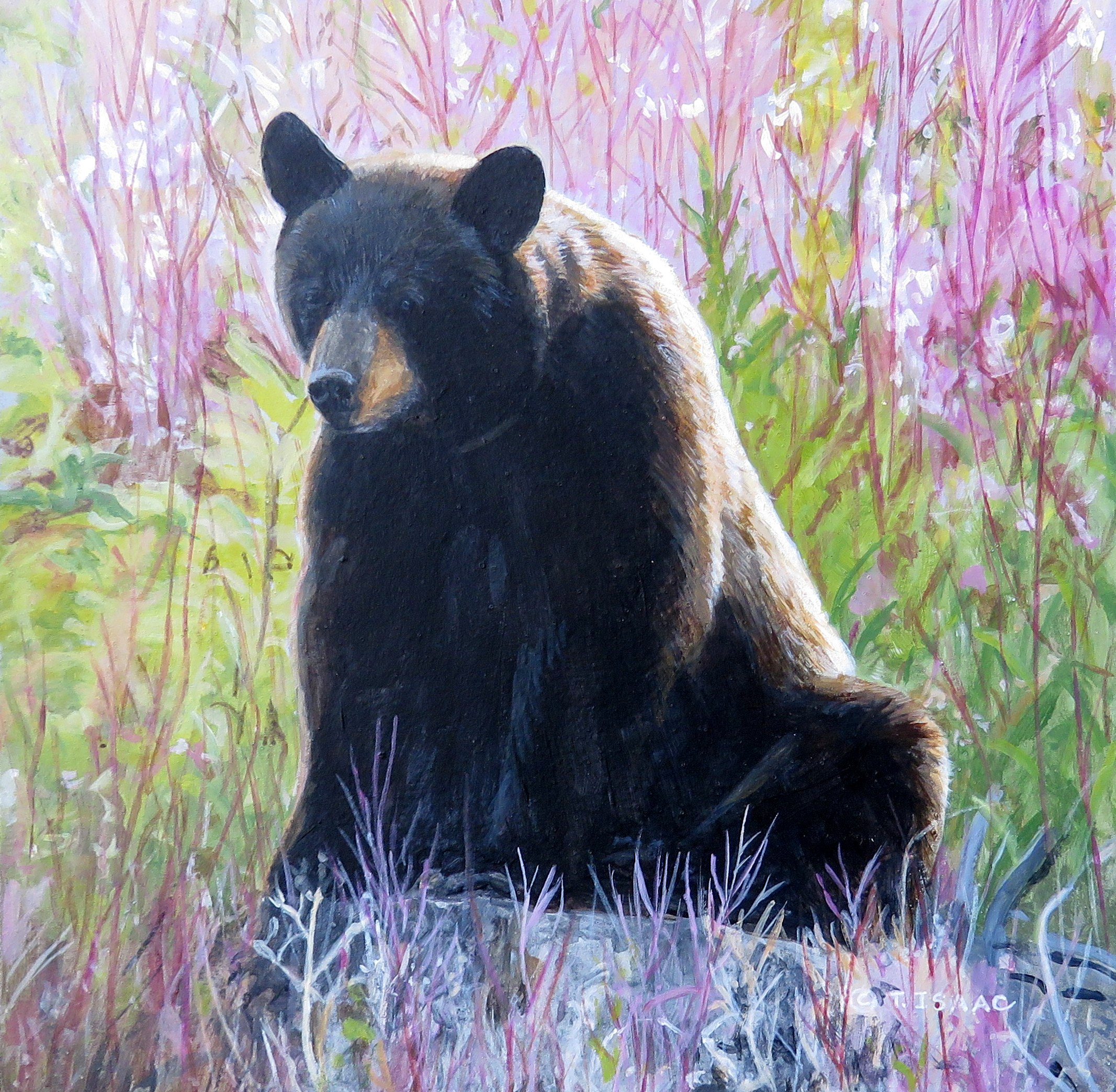 Professional Artist Workshop
sponsored by Picture This framing & gallery
ROGER ARNDT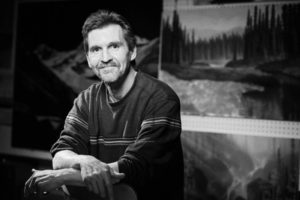 Roger D. Arndt's hallmark scenes of towering Rocky Mountains, western forests, Pacific shores and gardens have captured the attention of fine art collectors world wide. Roger Arndt's work is distinguished by a luminous and mystical quality that stirs inspiration in all who see his work.Roger D. Arndt began to see the world through an artistic eye at the age of twelve, when he set out on his journey into the world of fine art.  In the early 1970's, at the age of fourteen, Roger became inspired by the art of Loren D. Adams, Jr., a well-known seascape artist who was working out of Vancouver's Granville Island district. Roger became an apprentice to Adams. Through careful observation and Adam's mentoring, Roger nurtured his own talent. He learned how to put paint on canvas, and express his vision through his brushes.
In those early years, the artist focused mainly on seascapes while his talent blossomed and grew. In his late teen years, Arndt discovered his love for the Rocky Mountains. He spent several months each year exploring Alberta's Lake Louise, Jasper, and Athabasca regions, hiking and camping at the base of towering mountains and ancient glaciers. Roger Arndt  was moved by the power and majesty of the mountains. His soul inspired, he began to paint these vast and glorious monuments. He also become fascinated with west coast Haida totems. He wanted to add structure to his paintings, and after studying the history of totems at the University of British Columbia, he began to incorporate them into his ocean paintings.
A Roger D. Arndt painting is a timeless work of art that marries the breathtaking subject matter of Canada's West with fine craftsmanship and quality. Roger is a smooth brush oil painter who utilizes a centuries-old Flemish technique that was once practised by European Masters. His attention to detail is paramount, from the time he conceptualizes the image in his mind and prepares his boards, to the finishing and framing of the completed piece.
The preparation of an oil painting is a laborious one. First, a panel is coated with many layers of oil primer, then hand-sanded to achieve a surface that is as smooth as glass. Arndt  moves on to create an image in conceptual drawings, conceived from his own photos, sketches, memory and imagination.  Before starting the formal painting process, Roger prepares a scaled down, loosely painted oil study to test composition and colour elements.
Date: Oct 19 - 20, 2019
Sat & Sun, 9:30 am - 5 pm
Plus Friday evening intro, Oct 18
Place: Picture This! framing & gallery
959 Ordze Rd, Sherwood Park, AB
Medium: Acrylic
Course fee: $497

Early registration: $475
Contact us to register or for more info
780-467-3038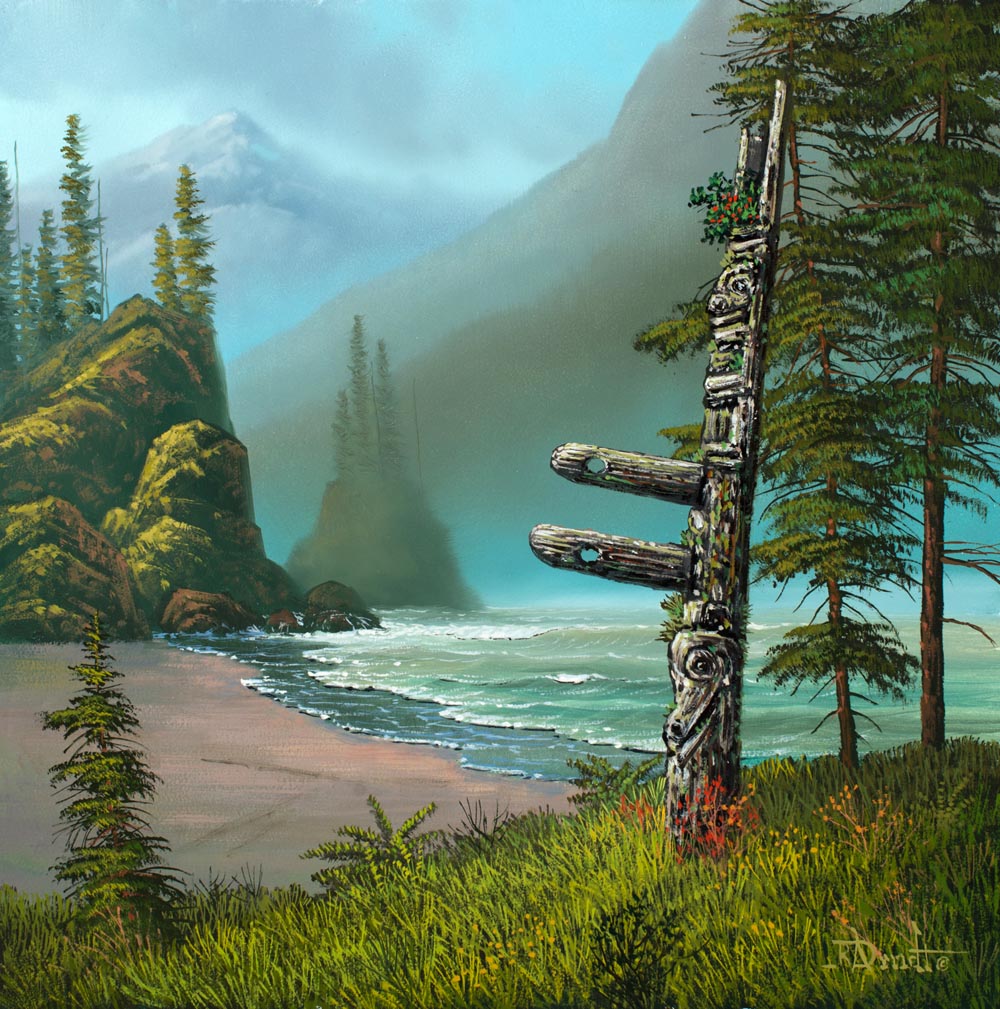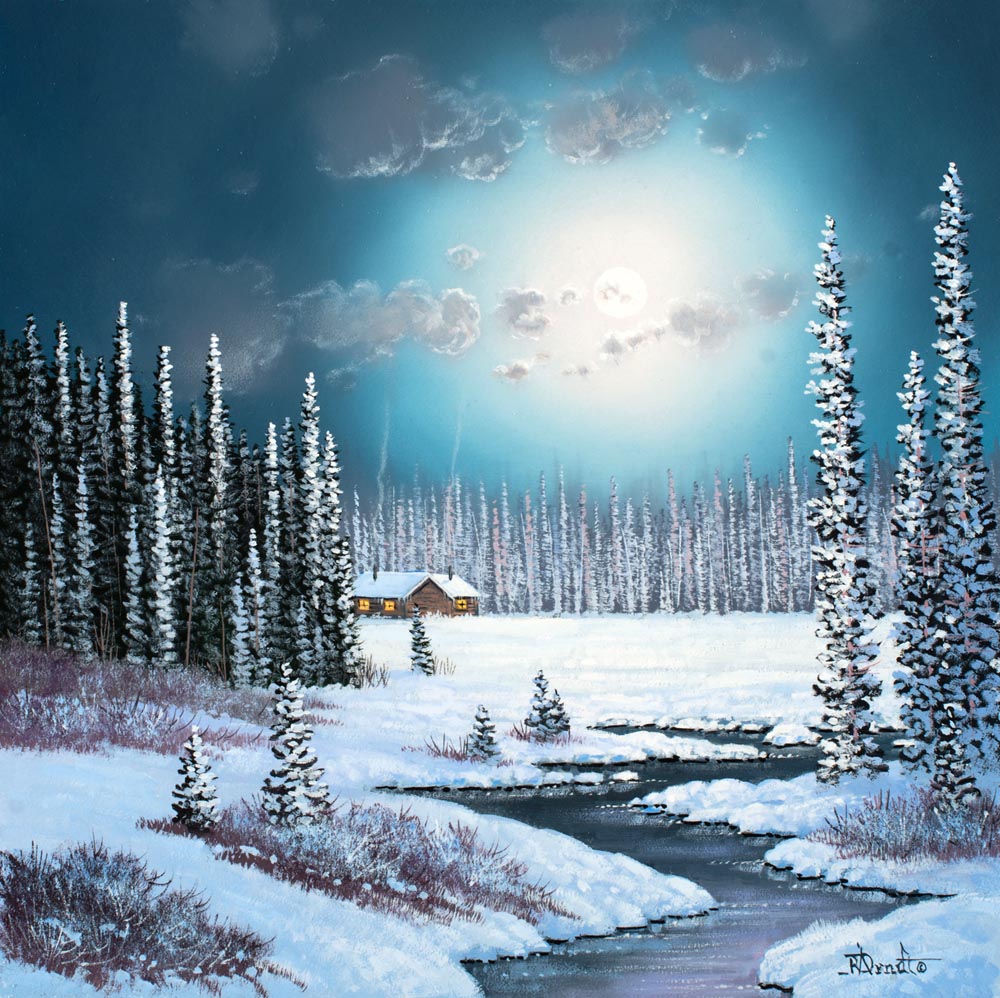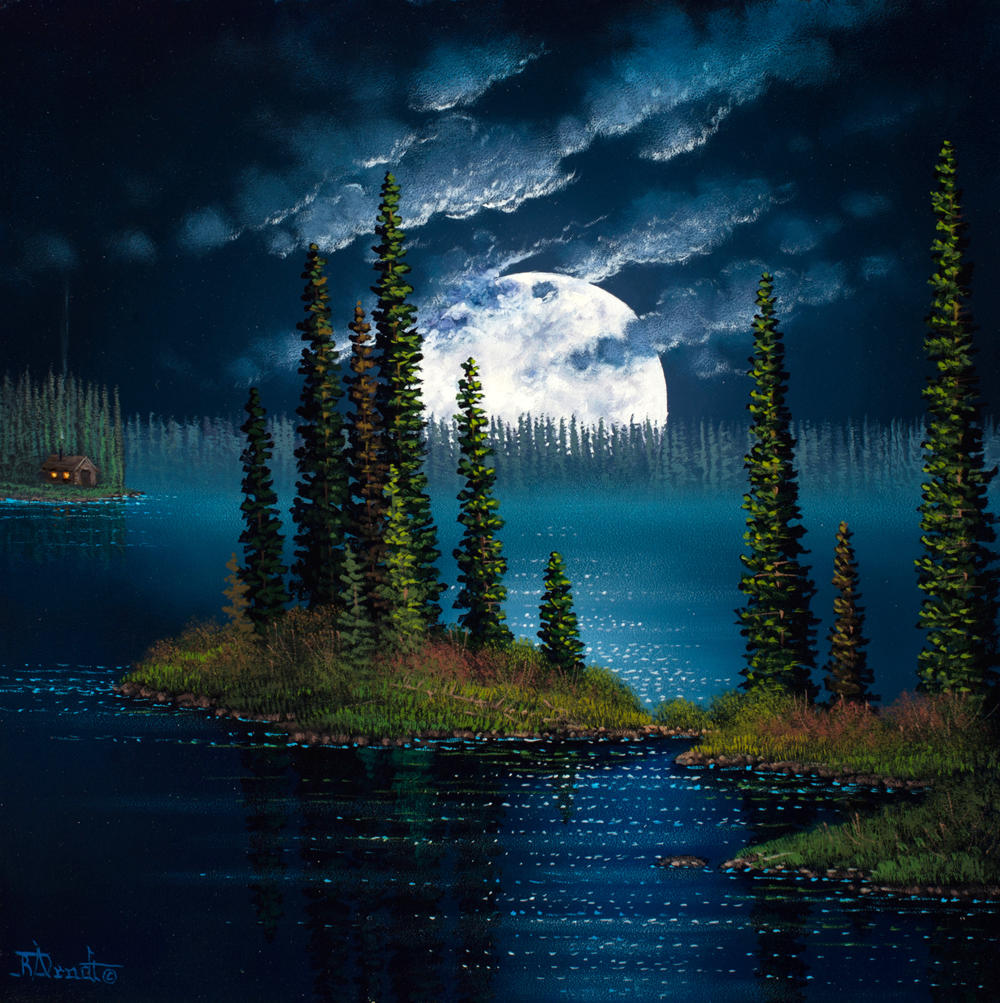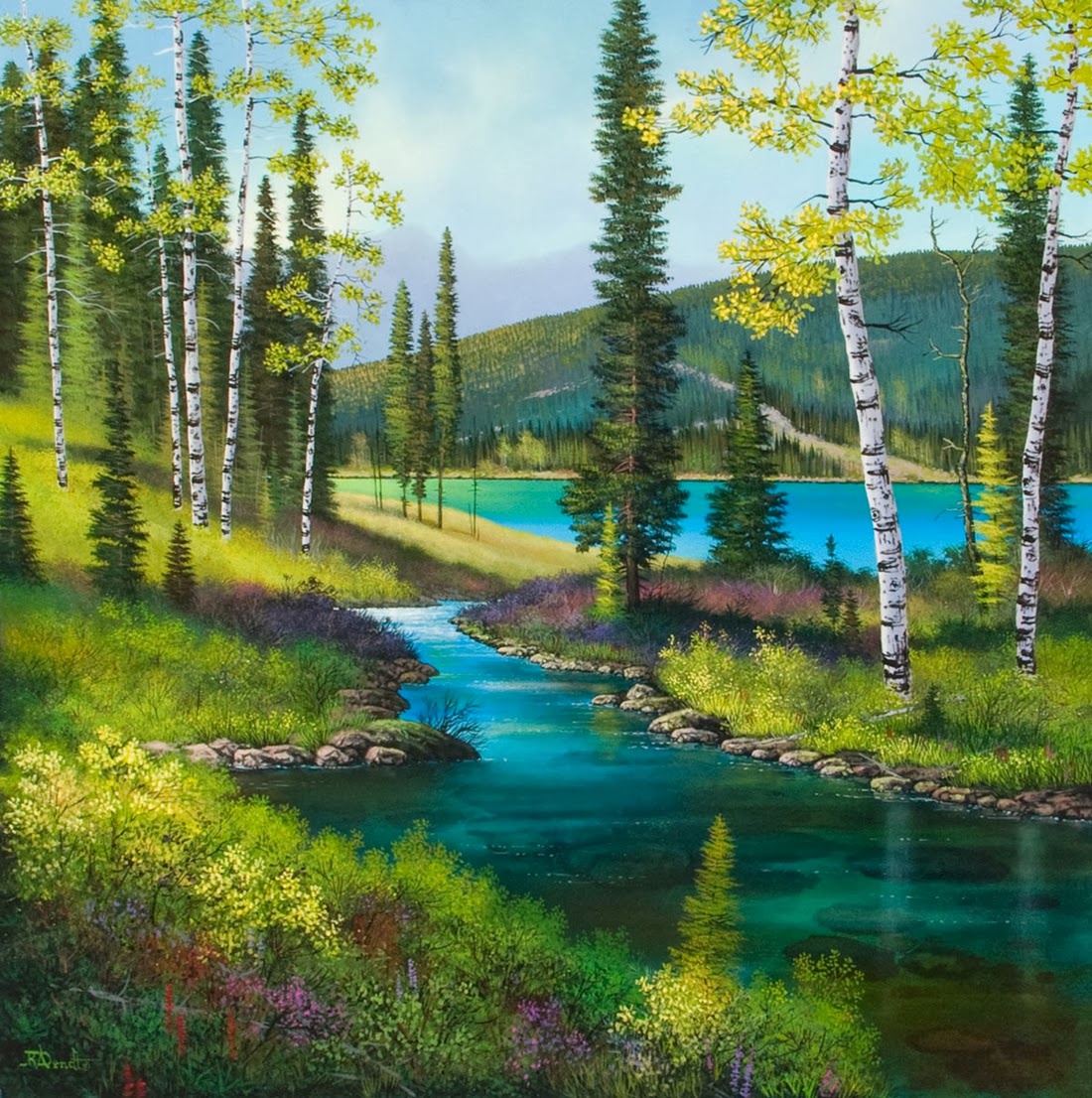 Professional Artist Workshop
sponsored by Picture This framing & gallery
JONN EINERSSEN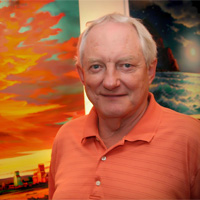 Jonn Einerssen has studied light as his life's work since he started to paint at the age of 21.The allure of wide open spaces-where the imagination can wander as far as the eye can see-has been the dominant inspiration for Jonn's golden prairie landscapes and sunlit seascapes; the subjects and style he has become known for. "Art is not a product of decoration, but a window into some place you have been, or want to go. Rather than limiting your space within the confines of a frame, art should expand your view," says Einerssen.
Both privately and self-taught, Einerssen has followed a successful, adventurous career as a self-sustaining artist for over three decades, painting and exhibiting across the continent. Jonn spent many years on the west coast and living in The Rockies while establishing a fine arts career. He eventually settled in Kelowna, where his studio and gallery are currently located. Einerssen finds inspiration in his years as a boy living on the prairies; he paints what he remembers seeing on the horizon of his childhood like the grain elevator. His pioneer spirit is kept alive because Jonn is compelled to document his experiences in his ever-popular prairie landscape paintings.
In recent years Einerssen's work has evolved in a more impressionistic direction: dramatic cloud formations, less detail, more blended shapes, and the always present angular light. He jokes that his evolving style is "not about his eyesight worsening, but because he is painting more of what he feels, than what he sees." Einerssen also adds that "what you see with your eyes doesn't always capture what you feel. When I paint, I am adding the emotion back in." Einerssen conducts workshops throughout the year, passing on this disciplined approach to aspiring artists while demonstrating his masterful style and technique.
Workshop completed
Thank you to the participants!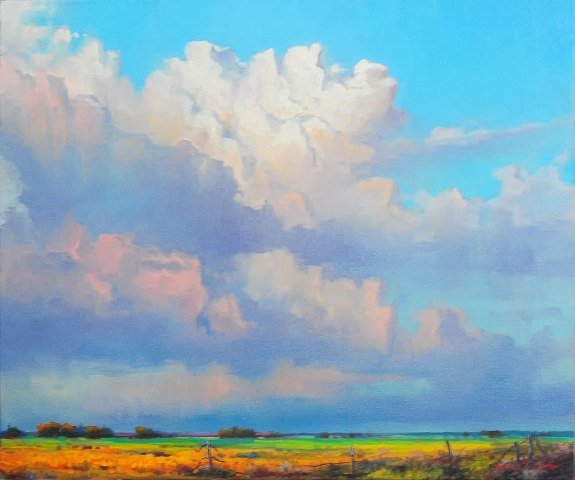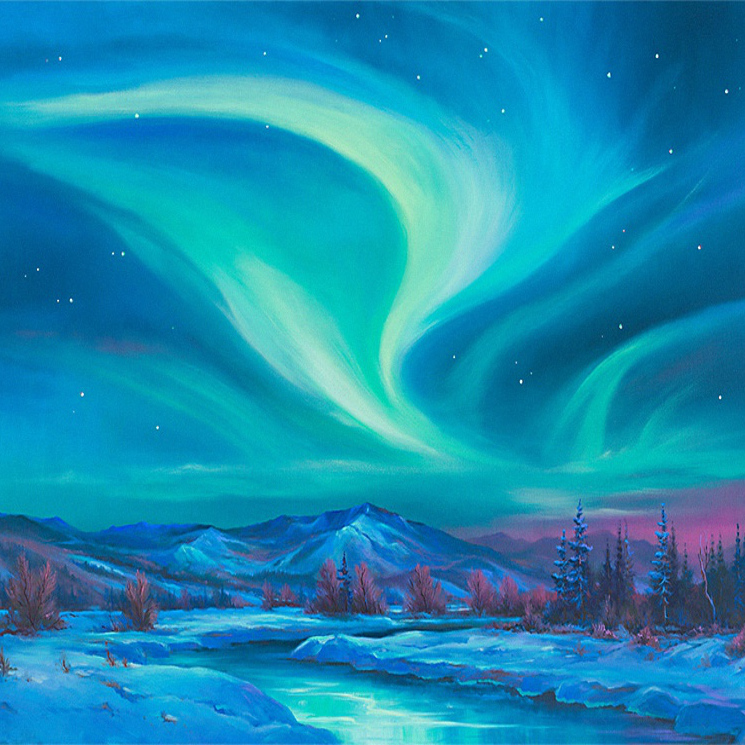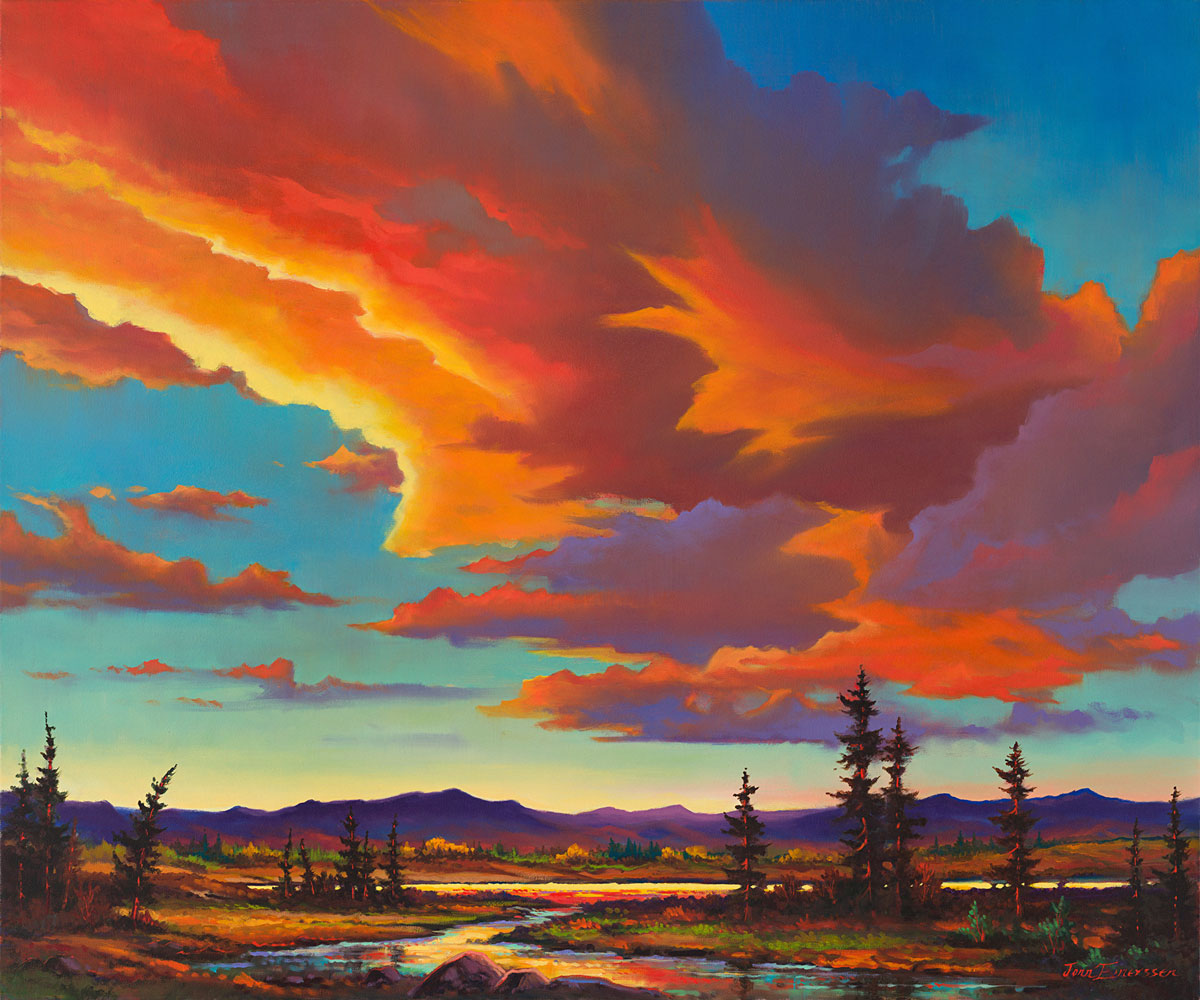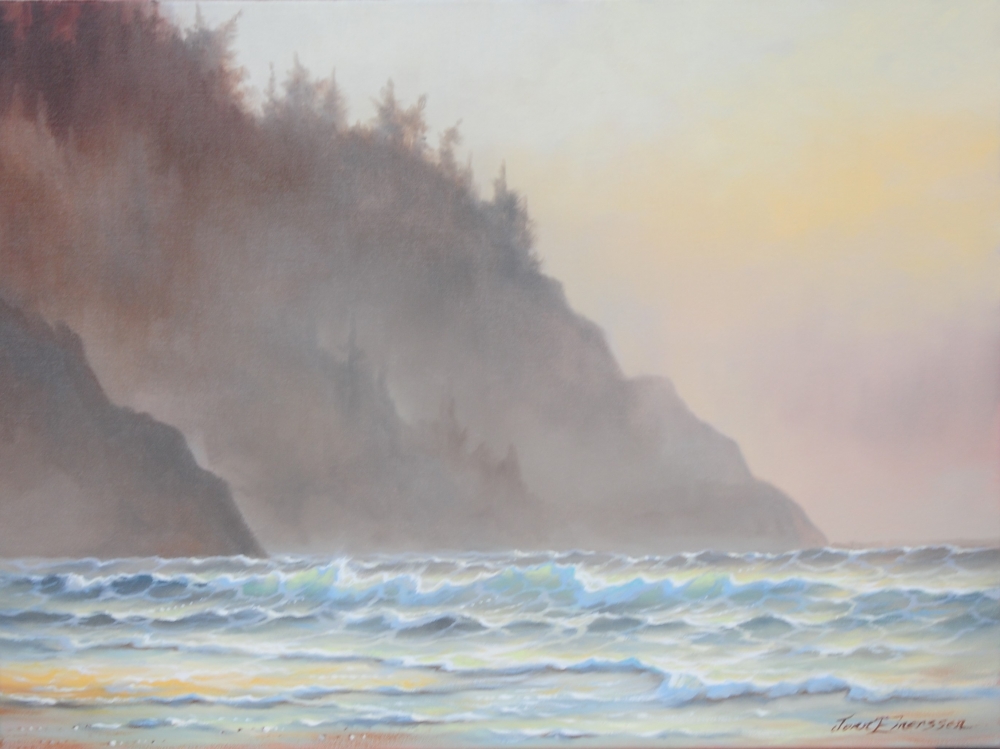 Professional Artist Workshop
sponsored by Picture This framing & gallery
VANCE THEORET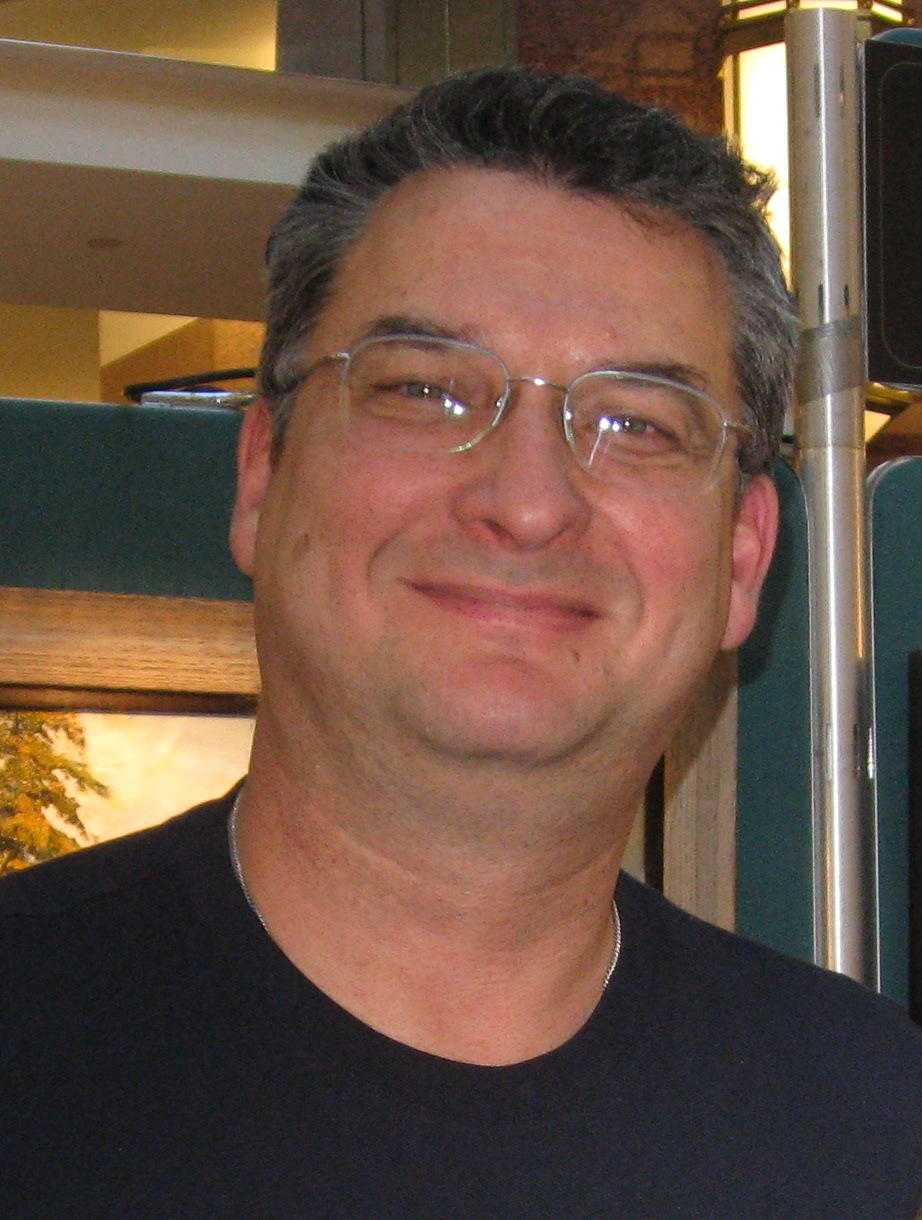 Vance Theoret is a man of few words, as are many who work with stone. But when he does get talking it takes little time to feel his passion for the stone that he works with! And of how he communicates with the stone in a manner hard to put into words but nonetheless very tangible. Theoret is of Mohawk/Metis descent and connects with each stone, allowing its ancient memory to speak to him. Using this first impression of what the stone has revealed, he applies a 'direct carve' approach, letting the design emerge. This rough image is then refined into a clean, solid sculpture, with precise, yet minimal, detail. "I let the stone tell me what it wants to be. The results are far more exciting than if I forced my ideas on my material." While Vance's work portrays the physical presence of the stone, it also evokes a wide range of emotions - from humor to a sense of tenderness shared between mother and baby - and seems to touch you on a very primal level. The pieces that Theoret carves seem to not only have a life of their own but this method also showcases the real star of the show.The stone itself!
Working in alabasters, soapstone's, slate, chlorite and Kissi stone for 25 years, Theoret carves a large selection of different wild animals as the subject matter for his work – but the bear has always and continues to be his favorite. "Bears are like big kids that never really grow up. So I can get away with portraying a lot of human qualities in them. I like to explore the more playful, curious aspects of bears."
Vance Theoret's work ranges from small pieces for gifts to larger sculptures for private and corporate collections. His pieces can be found as far away as Germany, Switzerland, France, Holland, Taiwan and Japan
Workshop completed
Thank you to the participants!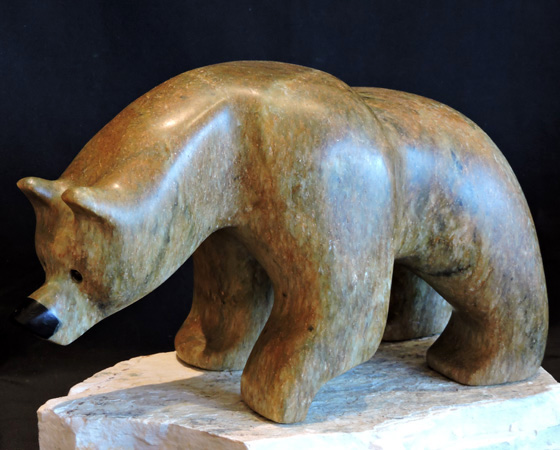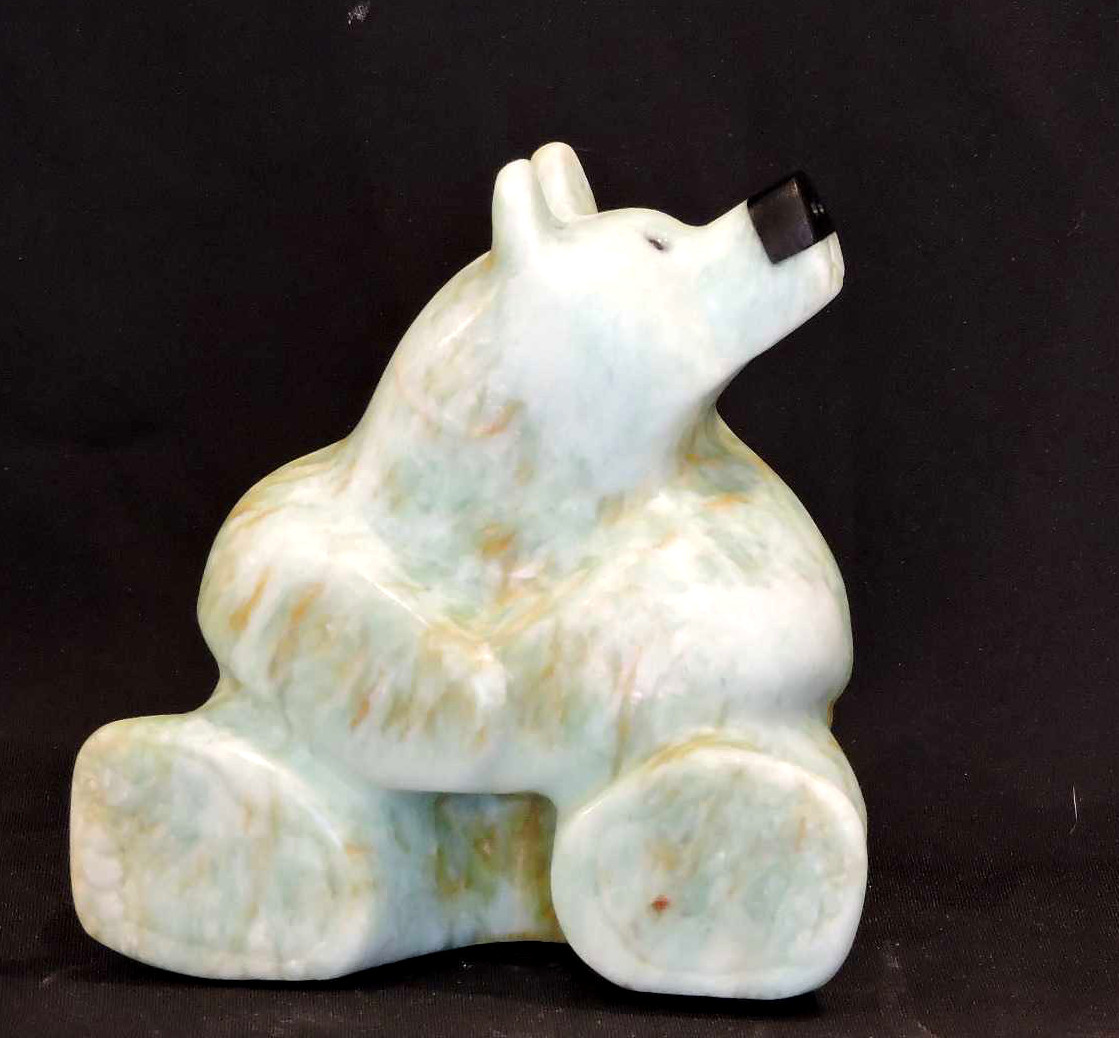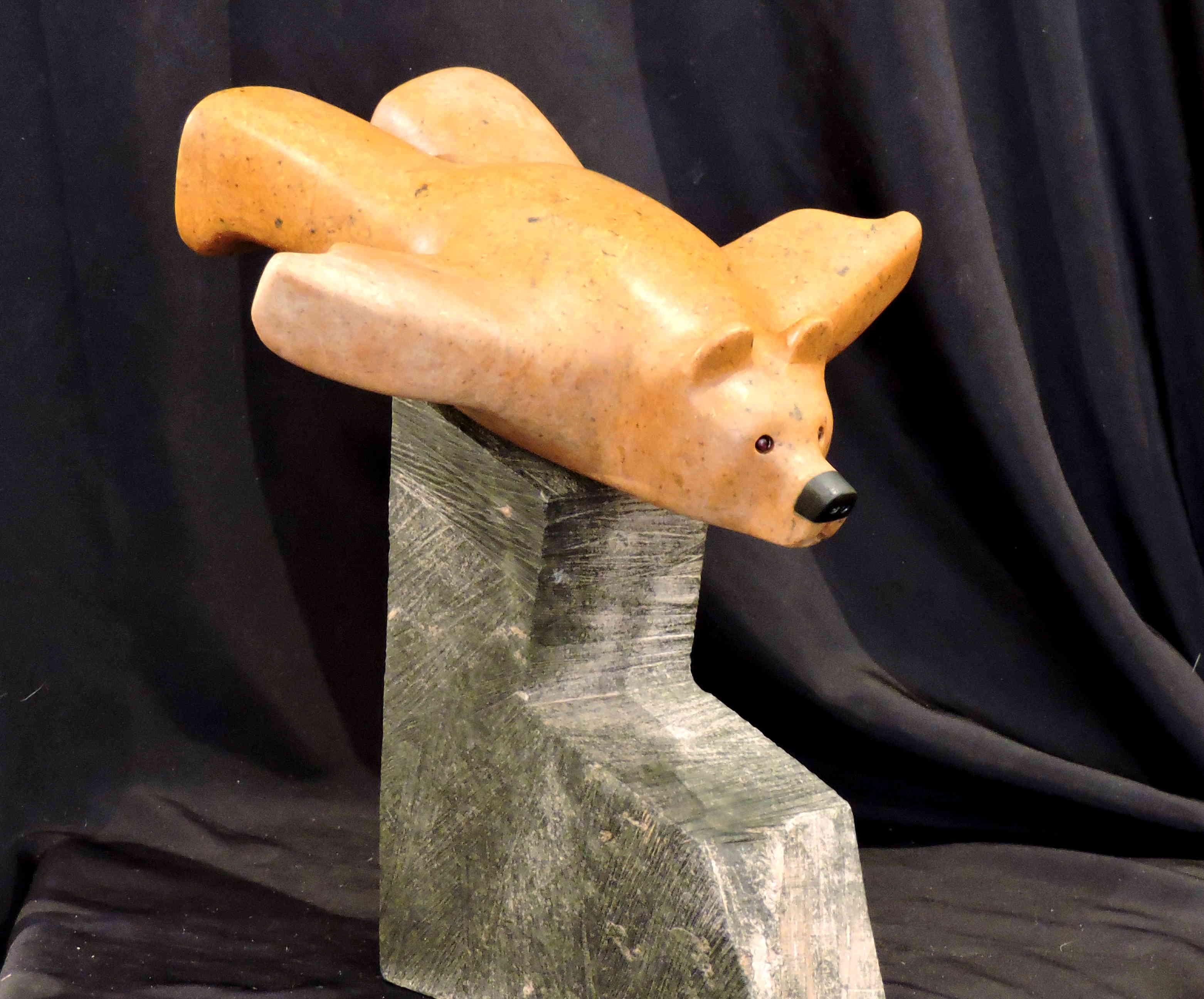 Professional Artist Workshop
sponsored by Picture This framing & gallery
GRAHAM FLATT
Graham Flatt is a western artist whose images reflect his passion for painting. Primarily self-taught in the areas of design and composition, Flatt has attended a variety of watercolor workshops over the years.  His dedication to painting has allowed him to experience many influences, which has ultimately resulted in his signature style of painting. Flatt is a very bold, direct painter with an emphasis on strong design elements. Working with a limited palette, Flatt maintains a delicate balance between passion and design.
Graham was awarded the Ralph "Tuffy" Berg Award for the Best New Artist at the 2000 C. M. Russell Auction of Original Western Art in Great Falls, Montana. Flatt is the only international winner of this award in its 38 year history. His design for a 3/4 life size buffalo was chosen as one of only 24 for a C.M. Russell museum fundraising effort. Flatt has gone on to win numerous other awards including "Best of Show" and "People's Choice" in both Canada and the U.S.
Flatt has quickly emerged as one of Canada's top western watercolorist with numerous sold out shows throughout Canada and  the United States. Recently, Graham has added acrylic painting to his repertoire and has begun exploring chalk pastels in conjunction with his dynamic watercolors.
His enthusiastic approach to watercolor and instruction has made Graham a sought after workshop instructor and lecturer in both Canada and the United States.
Flatt is currently represented by galleries in Alberta Canada, Wyoming and Montana
Workshop completed
Thank you to the participants!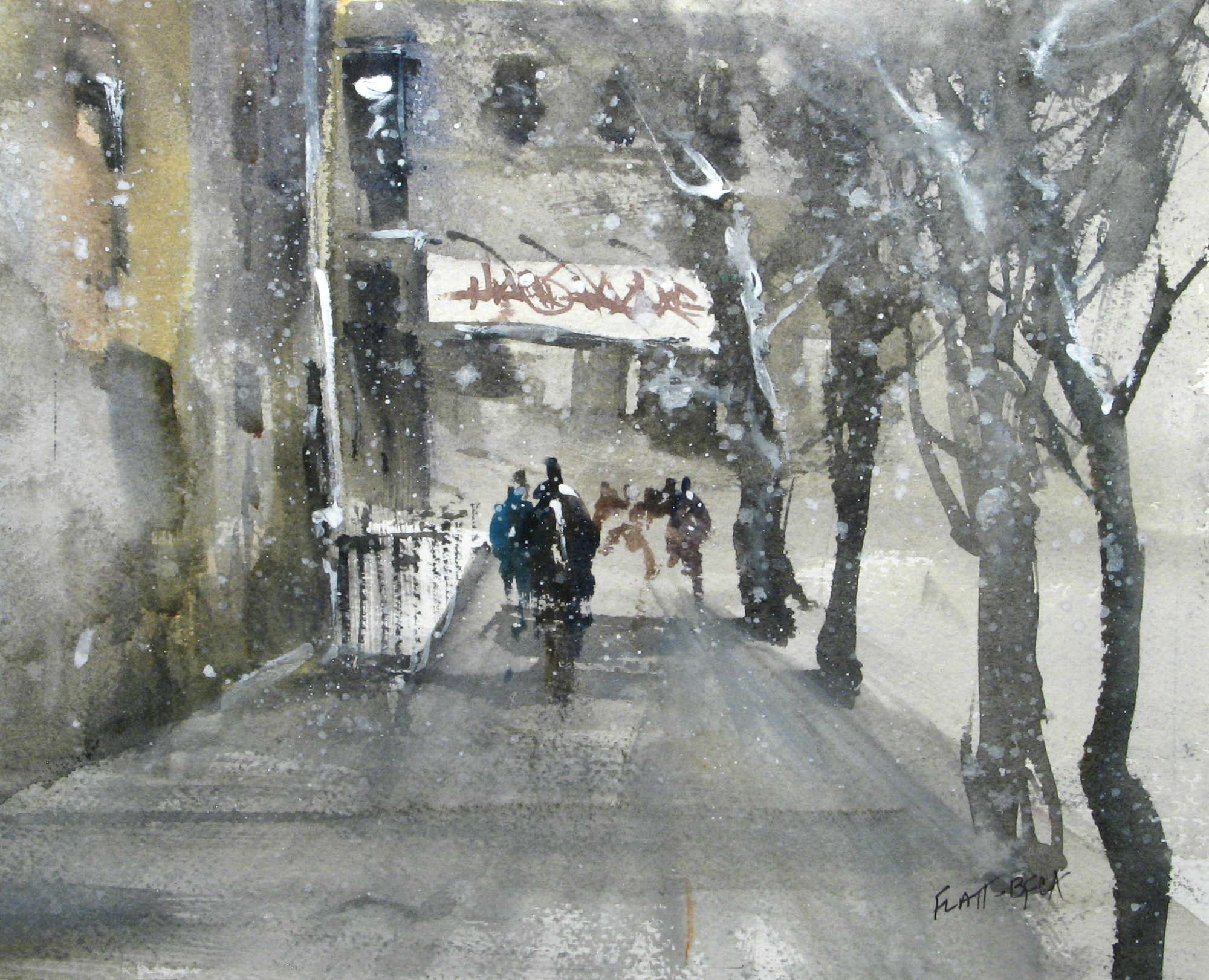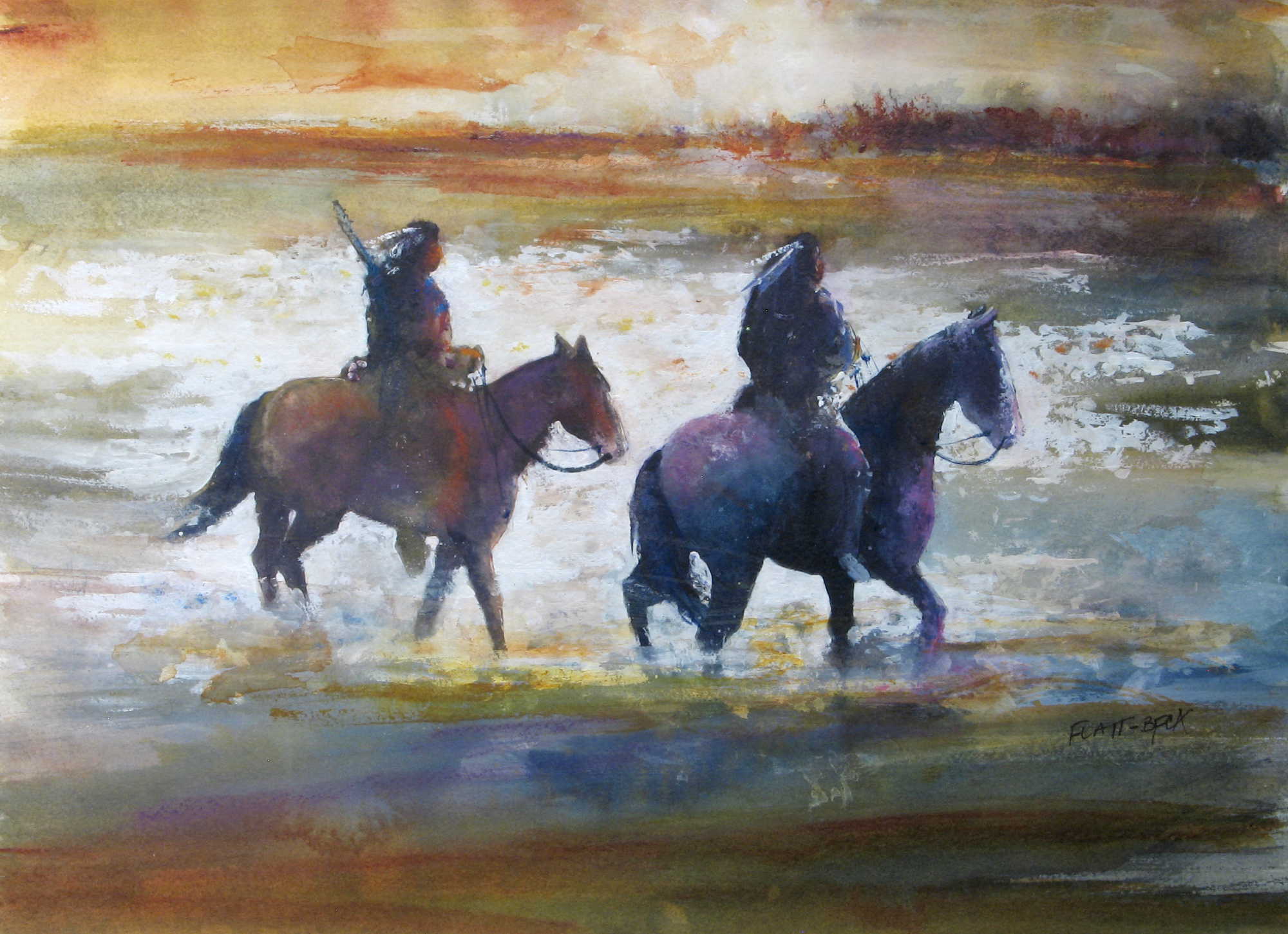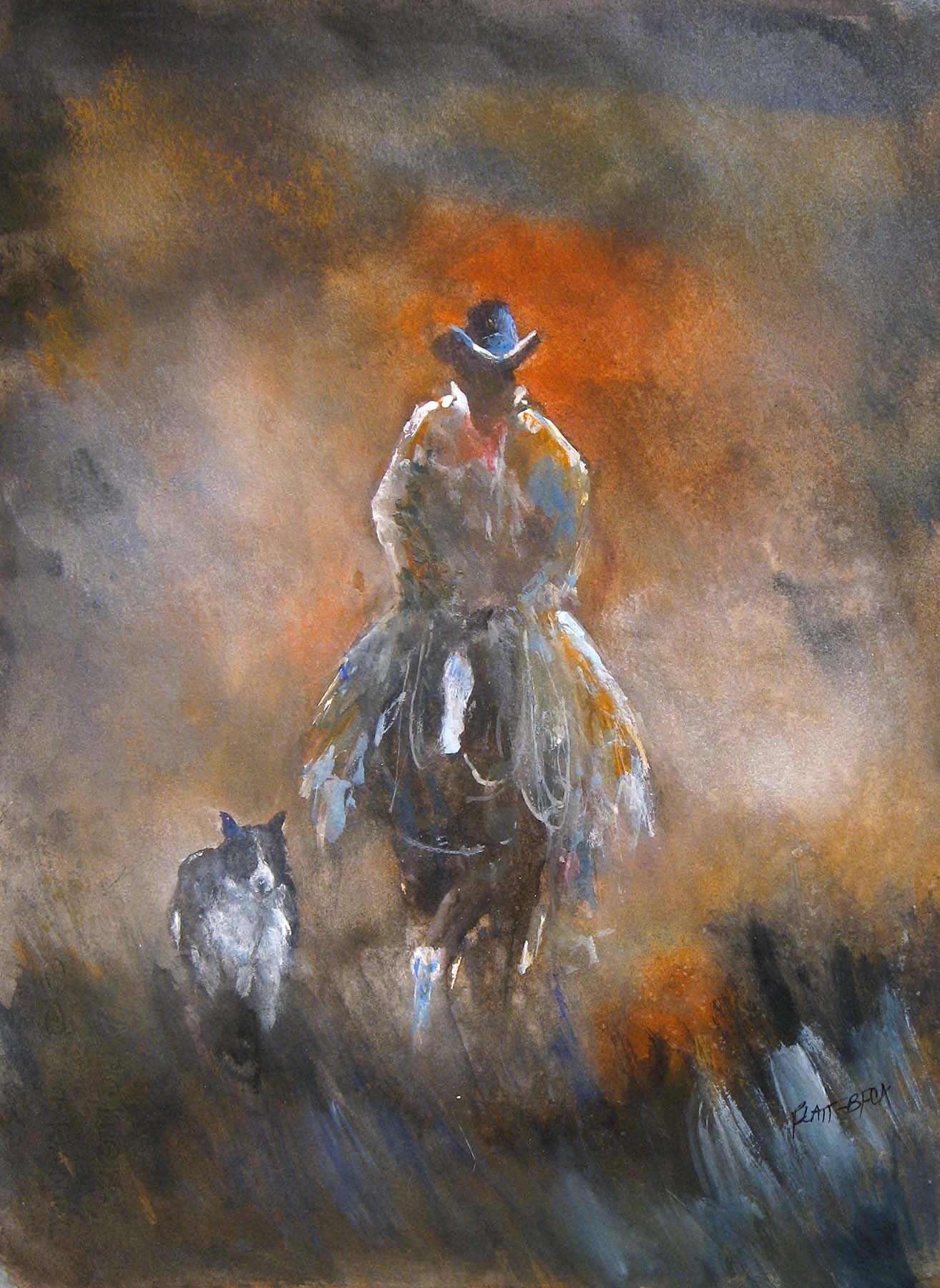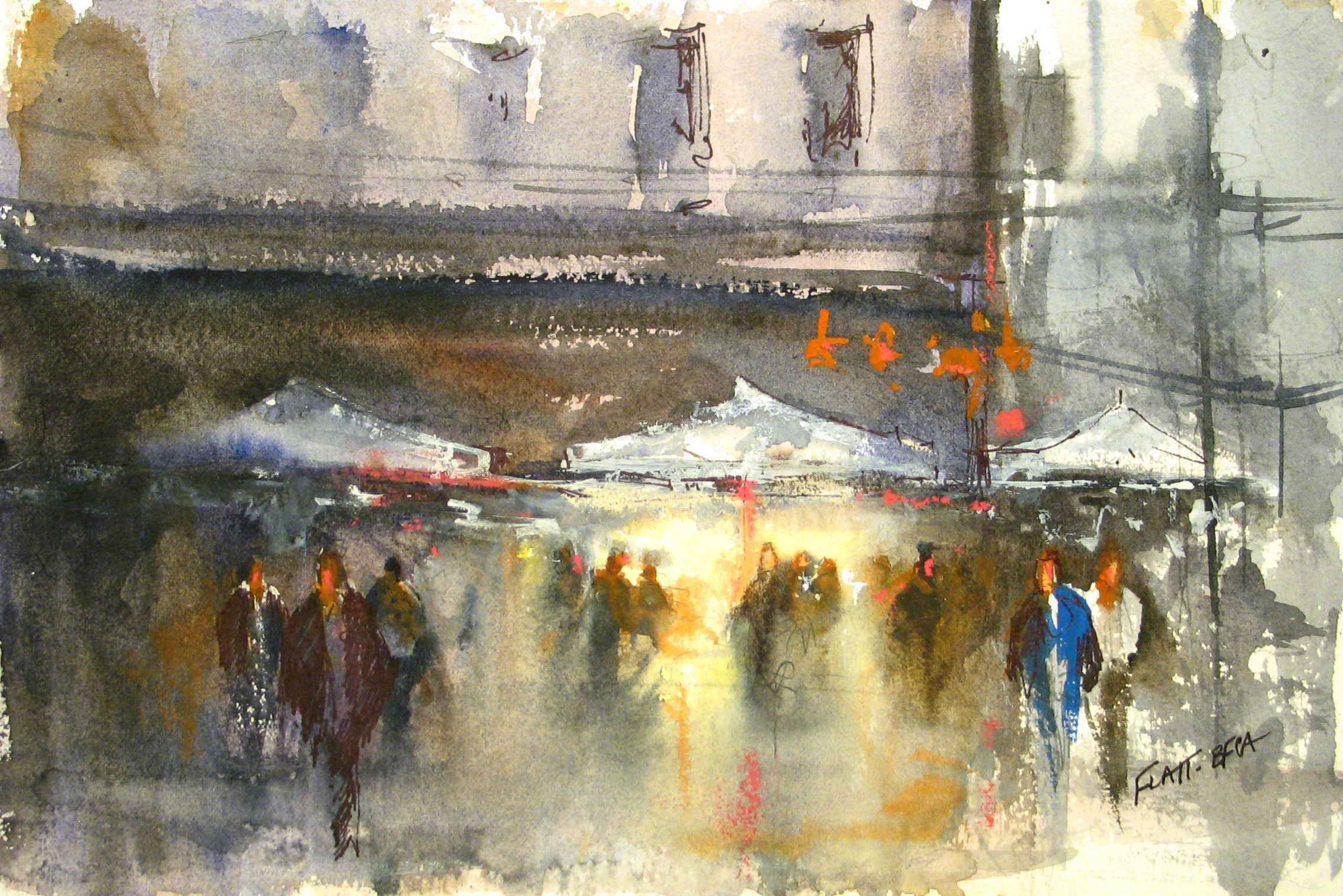 Professional Artist Workshop
sponsored by Picture This framing & gallery
MAURADE BAYNTON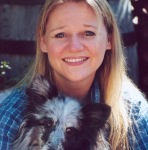 Distinct use of light, soft edges, combined with capturing a mood, an emotion, or a moment in time are some of the qualities that distinguish the art of Maurade Baynton. Her artistic talent was discovered at an early age and she received a summer scholarship to the Banff School of Fine Arts in 1970. She has continued to develop and evolve her style spanning four decades. Her primary medium is in oil, which her junior high school teacher encouraged her to try in 1968.
While focusing her artistic energy on wildlife, domestic animals and people interacting, she tells a story through her own personal experiences with her subjects. Originating from mutual fascination, the first encounter between child and animal often leads to shared friendship and trust. "My passion is to continue portraying the unique bond that children have with the animal world and to capture a fleeting moment of innocence before they grow into adulthood"
Having had a number of sold out solo and group exhibitions, her works hang in many private and corporate collections across Canada and the United States. Maurade has won awards for her distinctive style and has been commissioned to do many private works for clients all over North America.
She paints full-time in her acreage studio in Sherwood Park Alberta and travels extensively in search of subject matter. She continues to show her work in Galleries and prominent juried art exhibitions.
Workshop completed
Thank you to the participants!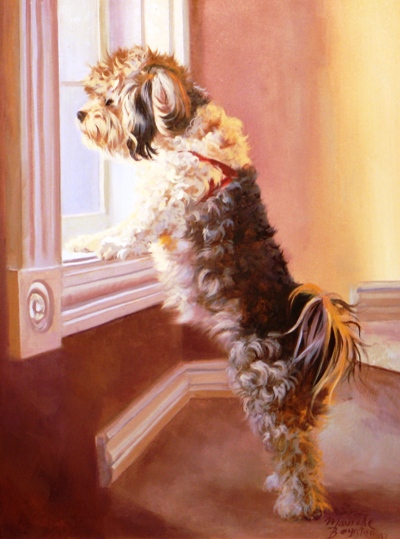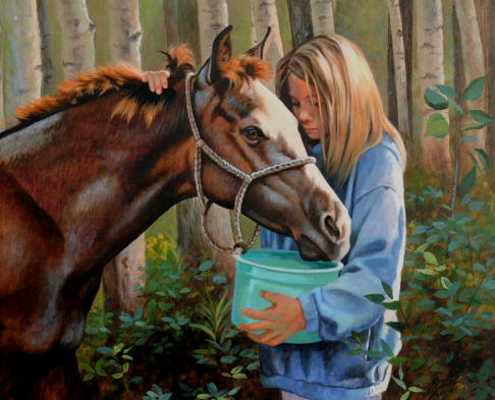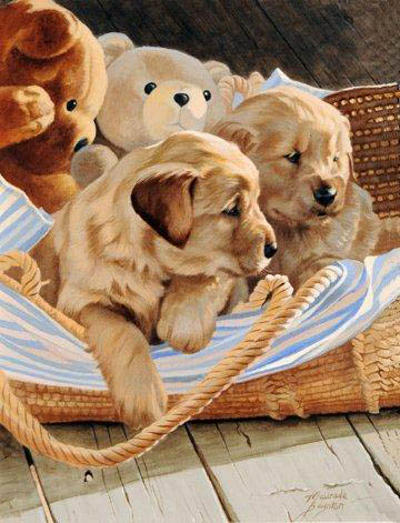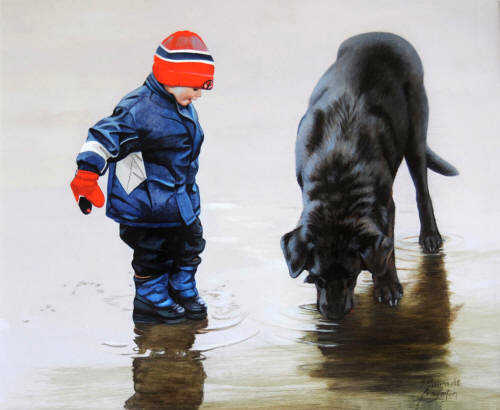 Professional Artist Workshop
sponsored by Picture This framing & gallery
ROCCO MACRI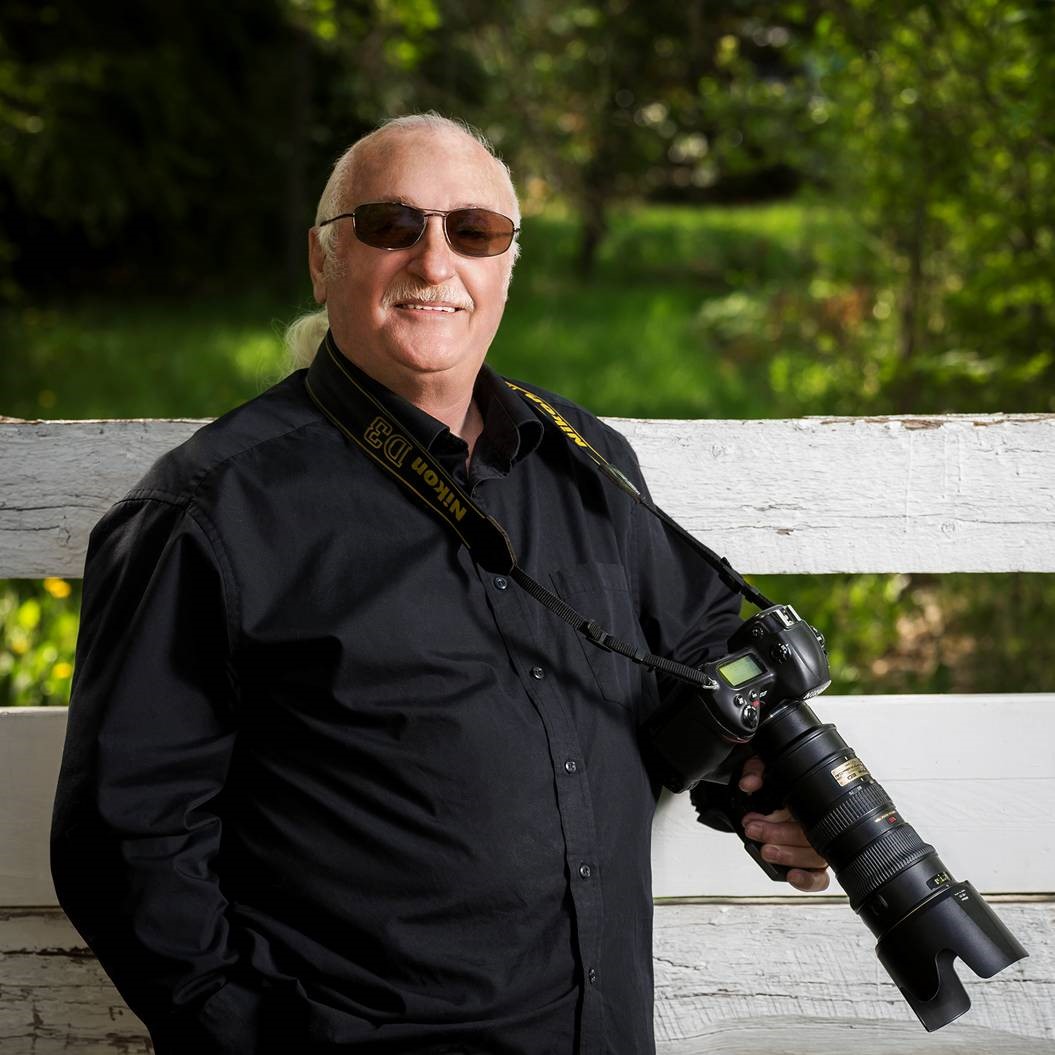 In 1982, Rocco Macri began Macri Photography in Edmonton, Alberta. Macri Photography is now located on a beautiful acreage minutes east of Edmonton.
His full-range of photography includes: architecture, aerial photography, food and dining, concerts, extravagant nature photographs, portraits, and precise commercial, Industry, and business photographs.
Rocco Macri's photography has garnered him numerous awards.
AWARDS AND HONOURS
Master of Photography Award "Professional Photographers of Canada Association".
Awards include: Fashion, Pictorial, Floral, Animal (Wild and Domestic), Experimental, Illustration, Industrial, Fine Art and Portrait
Trophy winner for Commercial Photographer of the year "Alberta Professional Photographers Association"
2013 Pixoto members voted two of Rocco Macri's images as top 20% in the Landscape category.

NOTE: Pixoto is a unique stock photography company with more than 100,000 members worldwide. Over 1.5 million photos have been ranked by 75 million votes.

2001 Fuji Professional Portrait Outstanding Achievement
1998 Professional Photographers of Canada Loan Collection Travel Image
1995 Kodak Professional Gallery Award for Architecture
1995 Master of Photographic Arts (MPA) NOTE: Few photographers achieve this degree in the course of their career.

NOTE: The MPA is bestowed by the Professional Photographers of Canada (PPOC).
It is based on both the work produced and a dedication to the improvement of the photography industry as a whole.

1995 Alberta Professional Photographers Association (APPA) Commercial Photographer of the Year
Workshop completed
Thank you to all the participants
---
What students can expect:
6 hours of classroom and practical instruction (includes a one on one to set up your camera)
Certificate of completion
Small group size
Reference cards for various subject camera settings
Perspective (depth and distance), position, framing, lighting and focus.
Choosing the best ISO for the situation
Equipment required by students for the class:
A DSLR camera would be best
A variety of lenses from wide angle to telephoto if you have them
External flash (preferably with bounce capability)
Tripod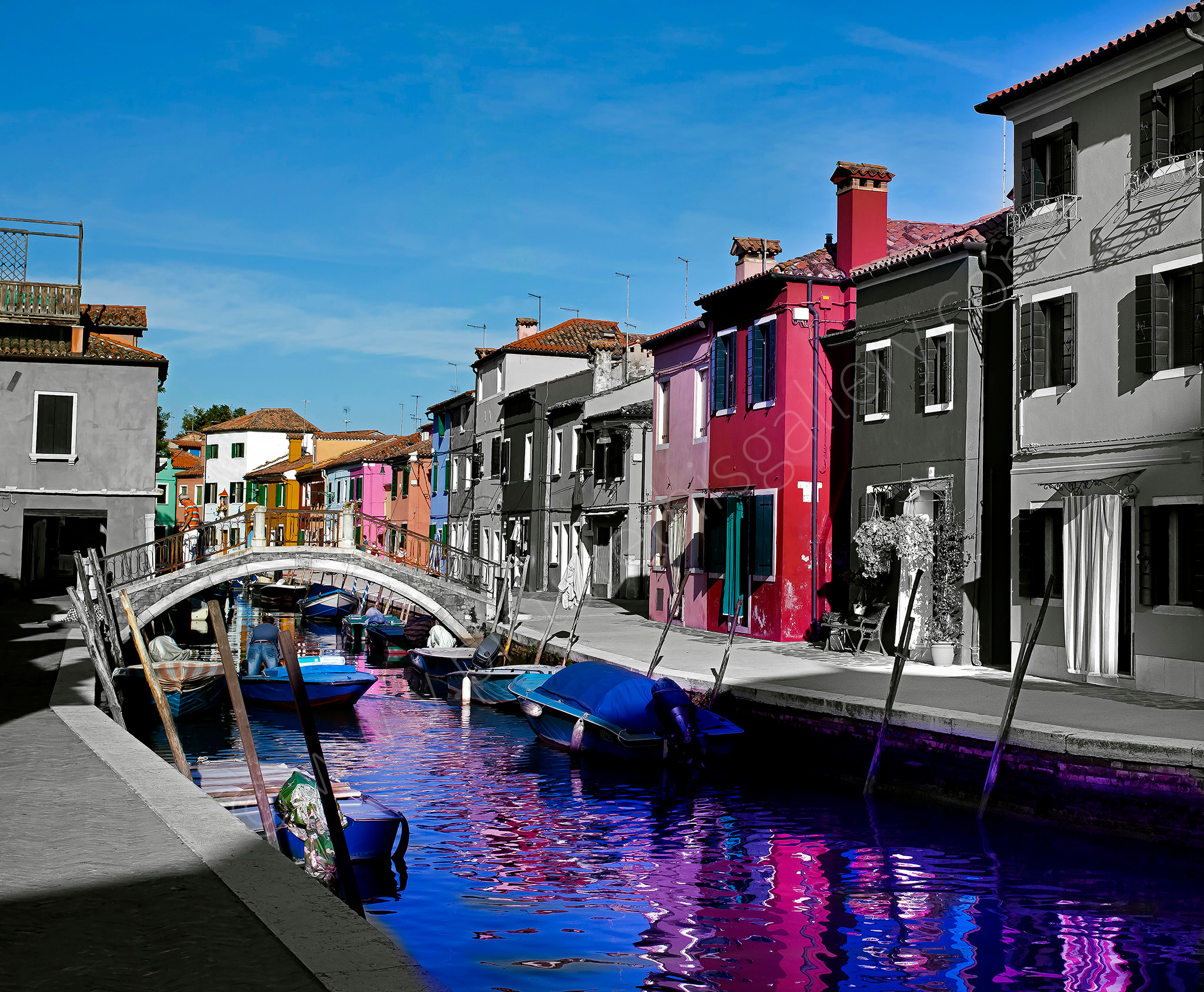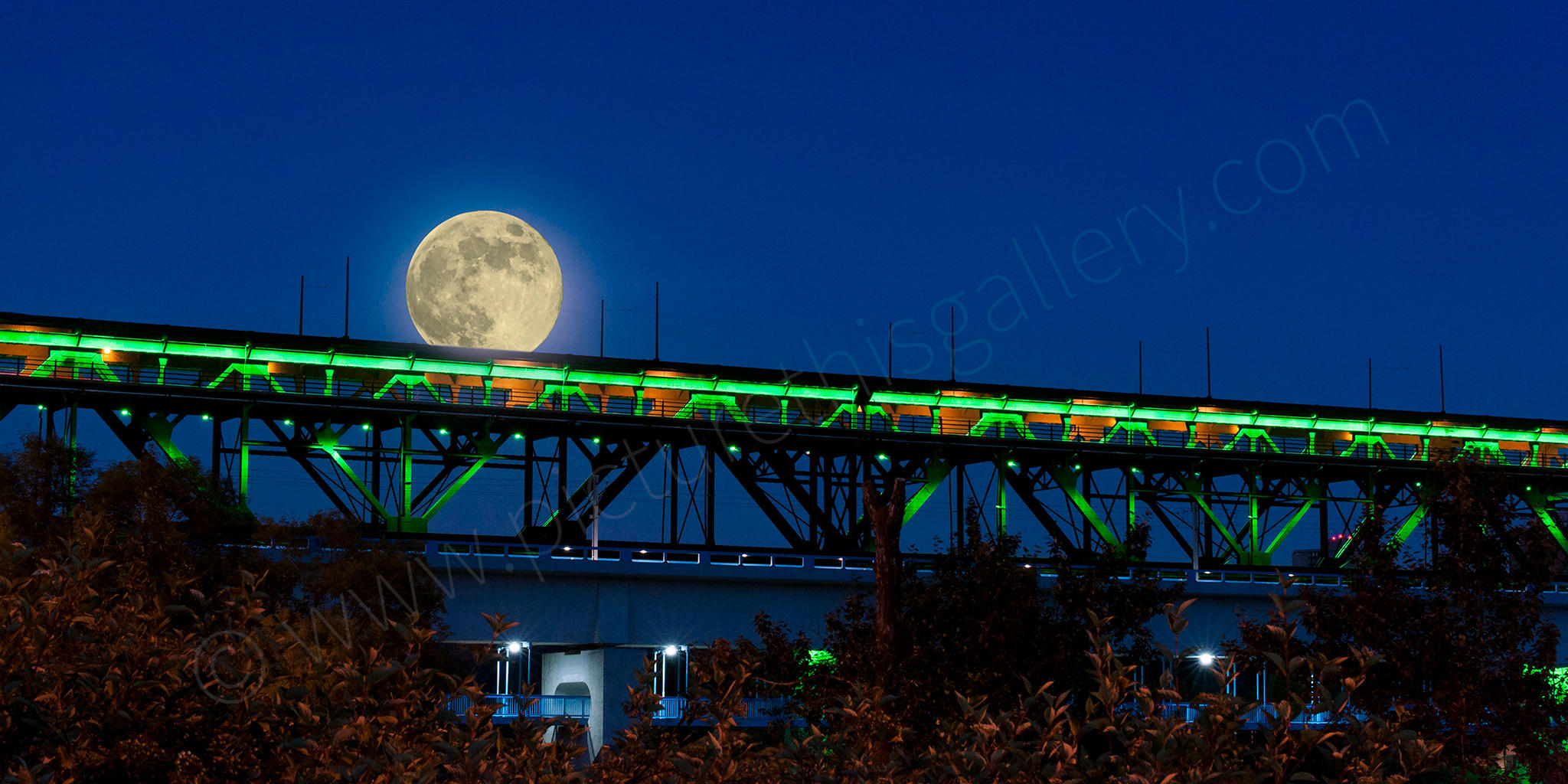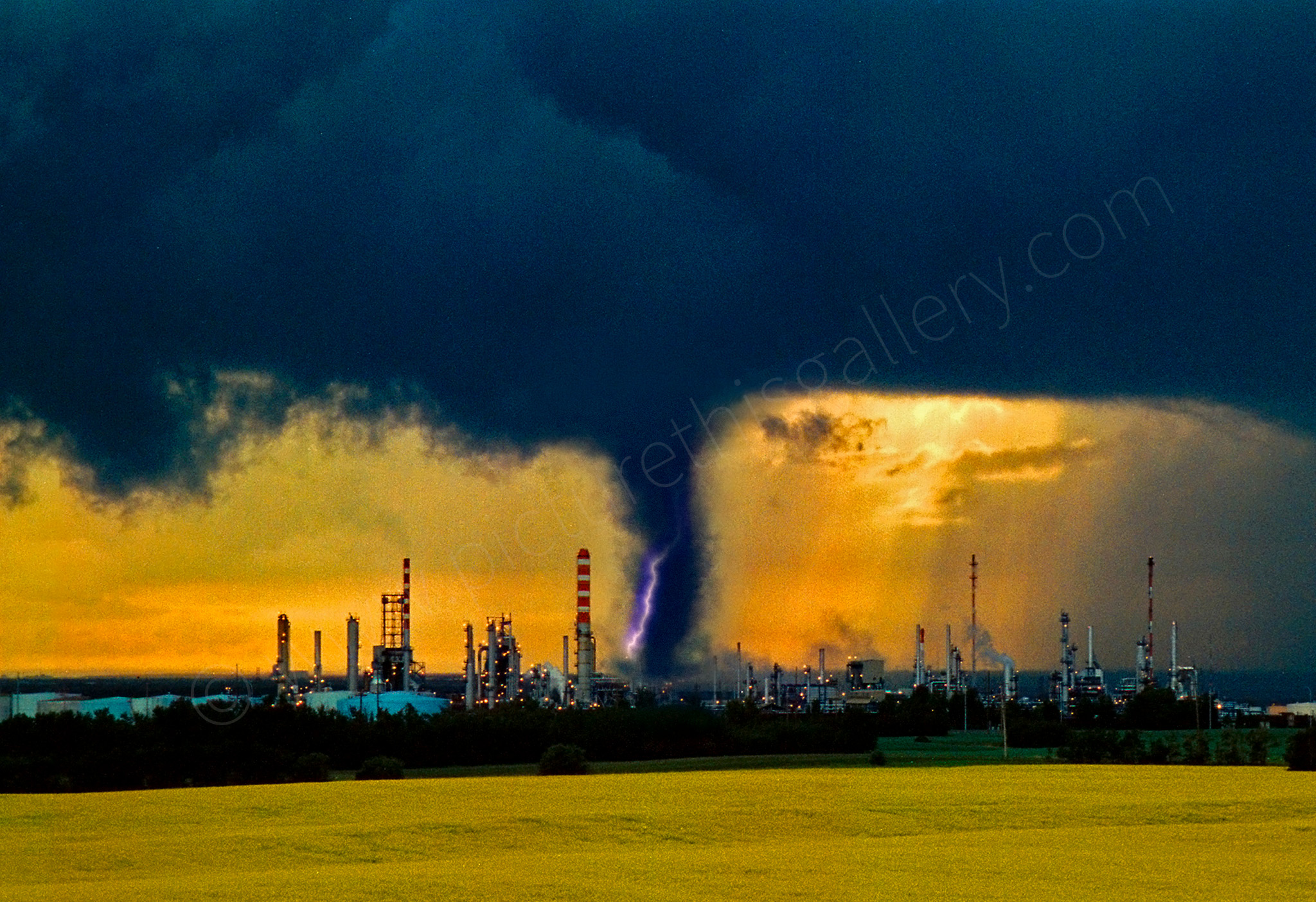 Professional Artist Workshop
sponsored by Picture This framing & gallery
ANDREW KISS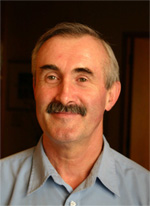 Constantly evolving, Andrew's style seems to change each year. His pallet is never the same but his style is always recognizable. His paintings are set apart from other artists through his incredible use of light. People marvel at his ability to showcase rocks under a flowing stream, the warmth depicted in the rays of light through the trees, and the delicate blades of grass lining a never ending path. With such talent Andrew is able to transfer his vision of the landscape to a blank canvas applying more color and expression than seen by the naked eye.
Andrew considers himself extremely fortunate to be able to thrive in the constantly changing art world. Never changing his realistic style or subject material over the years has shown how dedicated he is to his work and his love of landscape. Preservation of our world and the beauty that surrounds us is what this artist wants to convey with every brushstroke. To be able to evoke one's memory of a hike, family camping trip, or special place visited is the vision that Andrew has with his work. He hopes each painting will be a window to our precious world and a reminder that we should never take it for granted. The opportunity he has been given to make a living and convey an important message at the same time is what drives him to the next canvas. This is what makes his work unique and has enabled him to stand the test of time.
Workshop Complete!
Thank you to the participants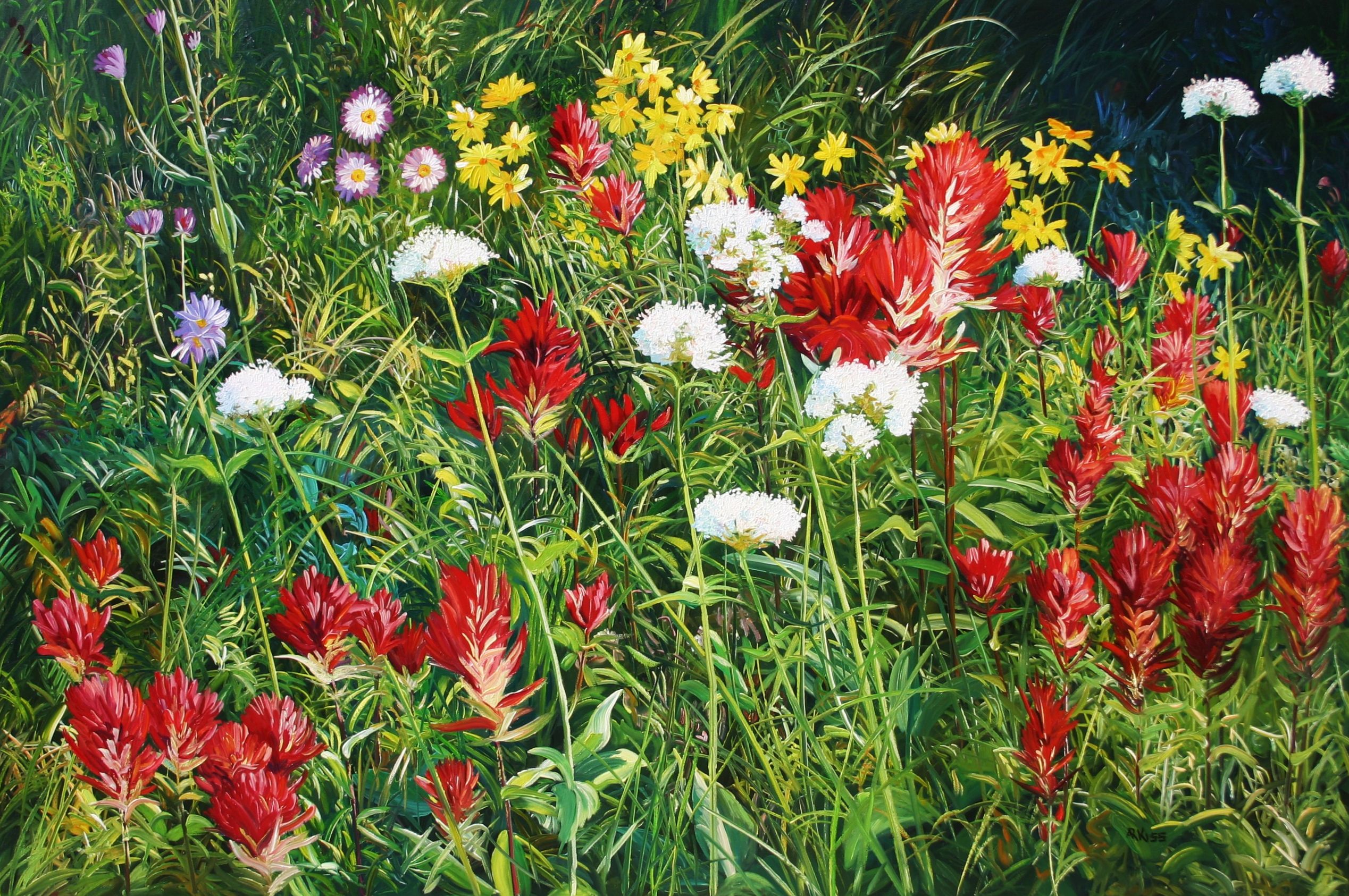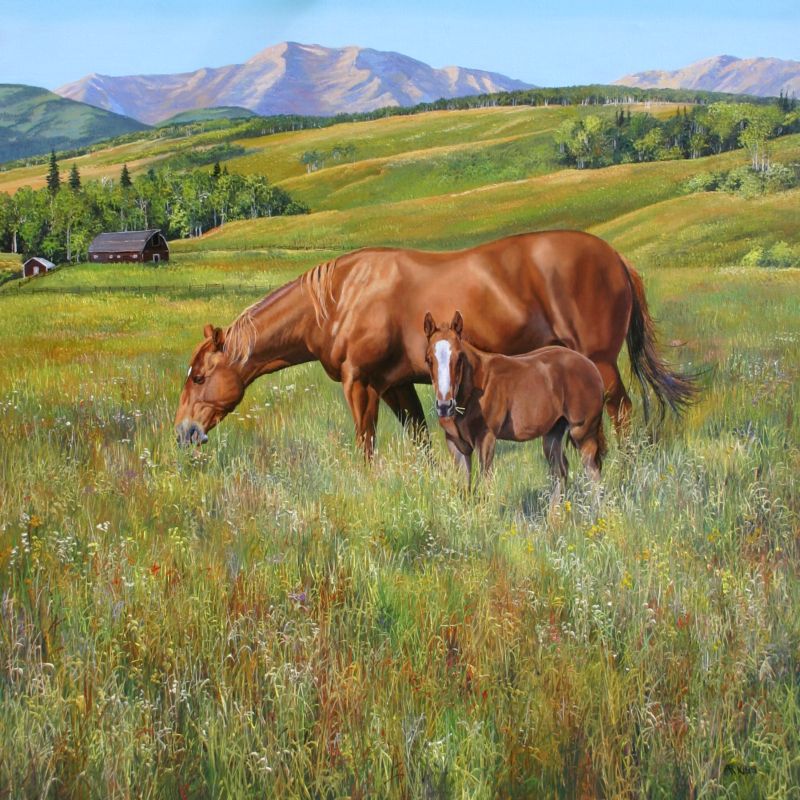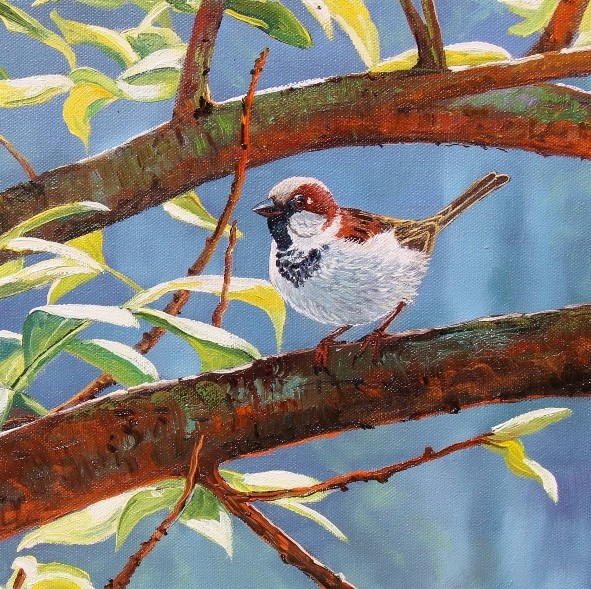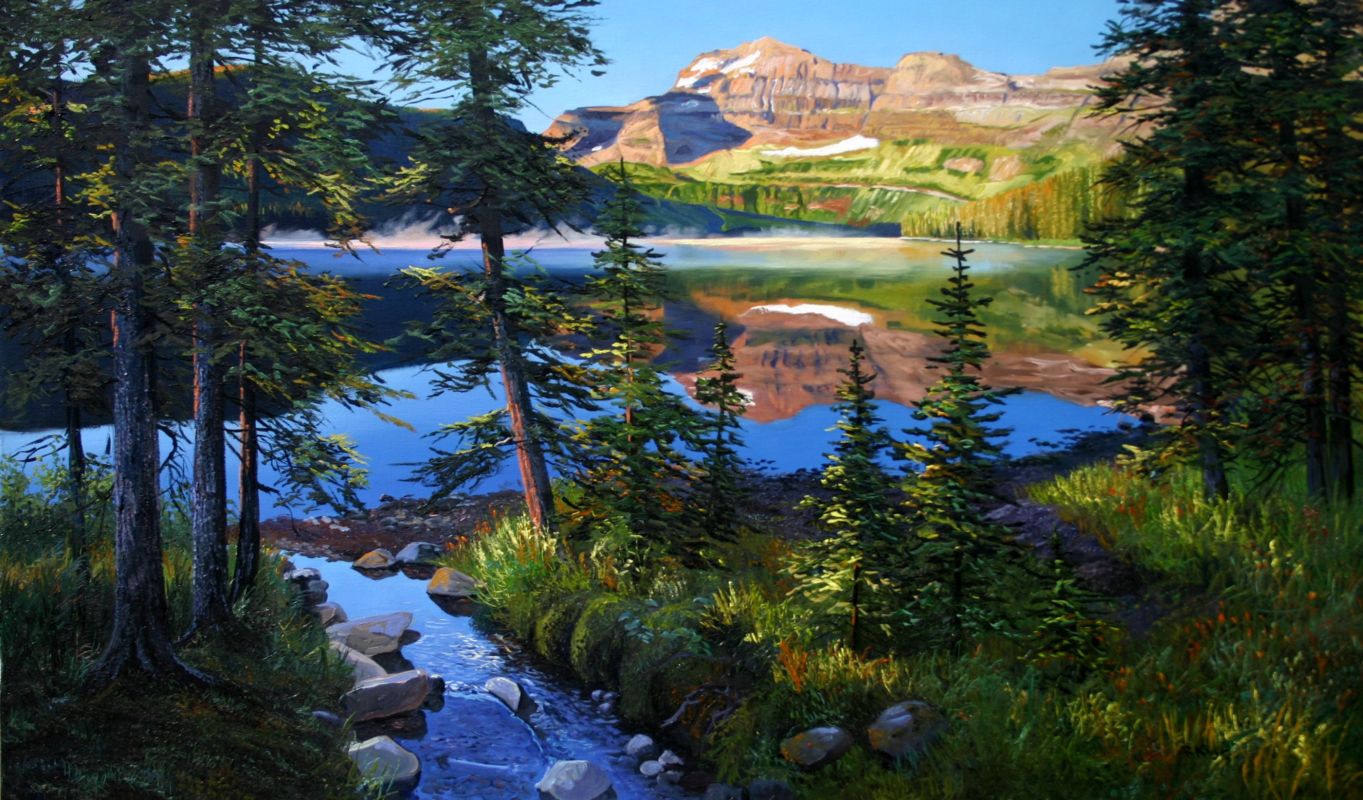 Professional Artist Workshop
sponsored by Picture This framing & gallery
JULIA LUCICH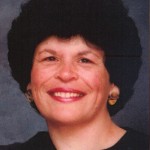 My approach to art is similar to my approach to life: I relish variety. My formal education was decidedly un-artistic; degrees in sociology and criminology led to years of highly analytical work. Meanwhile, a part of me yearned for something more expressive, and I found myself drawn to painting (in particular, to portraiture), with a nagging certainty that "I can do that". I was fortunate to come under the tutelage of master portraitist Bob Gerbracht whose instruction was in pastel, a medium that I immediately embraced for its vibrancy and spontaneity.
Continuing to work in a representational style, I found that color, for its own sake, had the ability to influence the power and impact of a painting. In 1995 I was working on a painting of giraffes, whose astonishing shapes and contours seemed to lend themselves to an outrageous approach. I chose to introduce color totally outside the normal range, and the result was one of unexpected whimsy. This painting gave birth to the Party Animal Series, and was selected by USArt magazine as "Editor's Choice" for wildlife.
The Party Animals remain a compelling force, transcending the genre of "wildlife art" and appealing to anyone looking outside the box.
Often my portraits or figurative paintings have a narrative quality, with a focus on dramatic lighting that emphasizes mood and emotion. But no matter what I'm painting, I want the image to convey a positive energy, allowing the viewer to connect with the joy of life.
Workshop Complete!
Thank you to the participants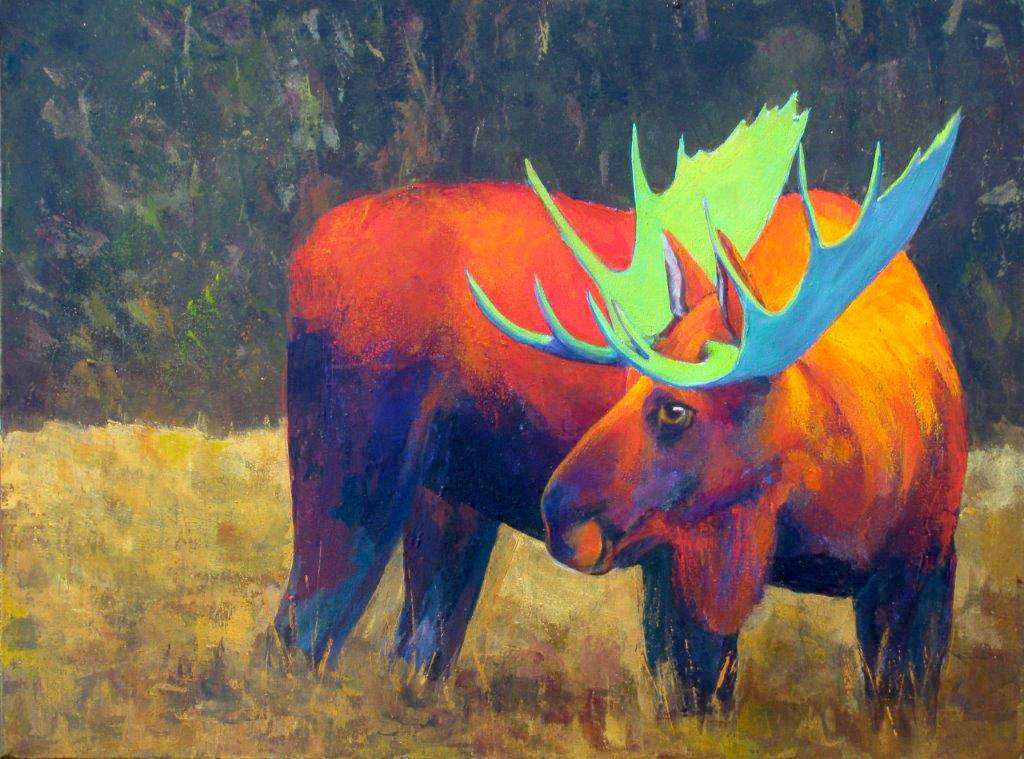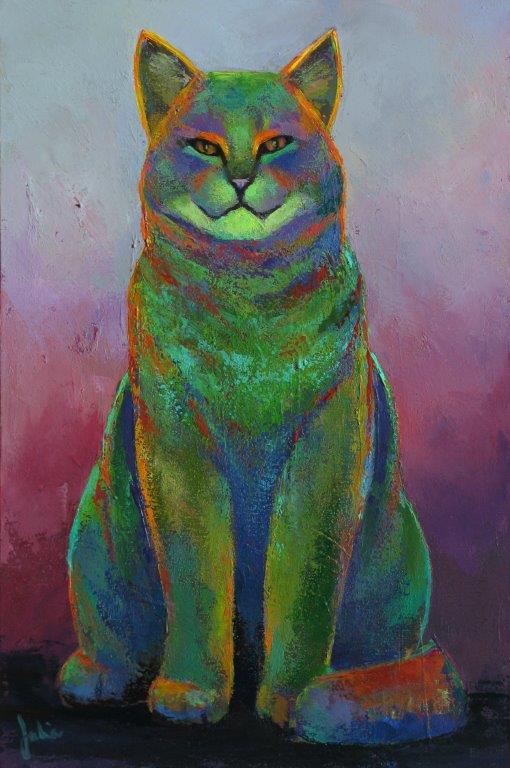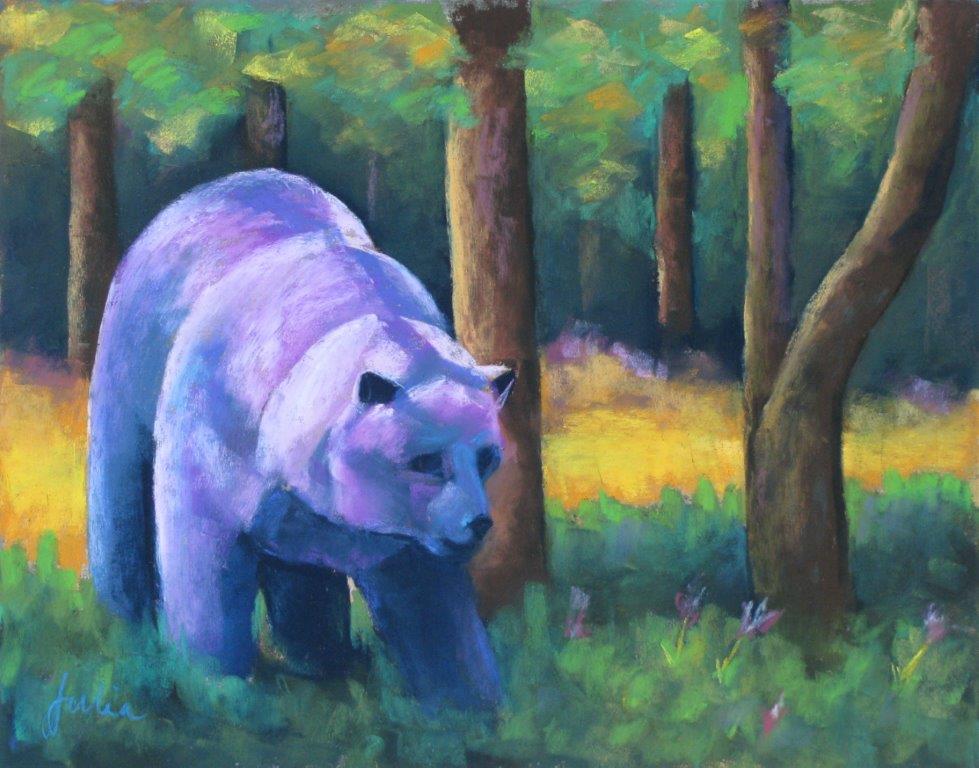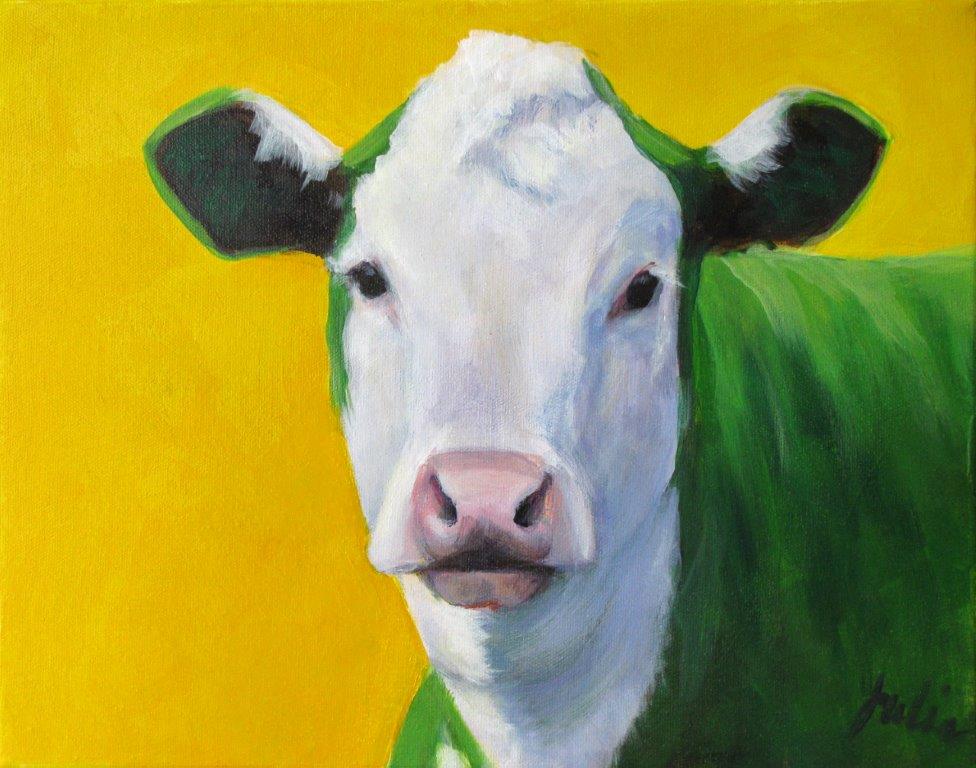 Professional Artist Workshop
sponsored by Picture This framing & gallery
JOHN & SUZIE SEEREY-LESTER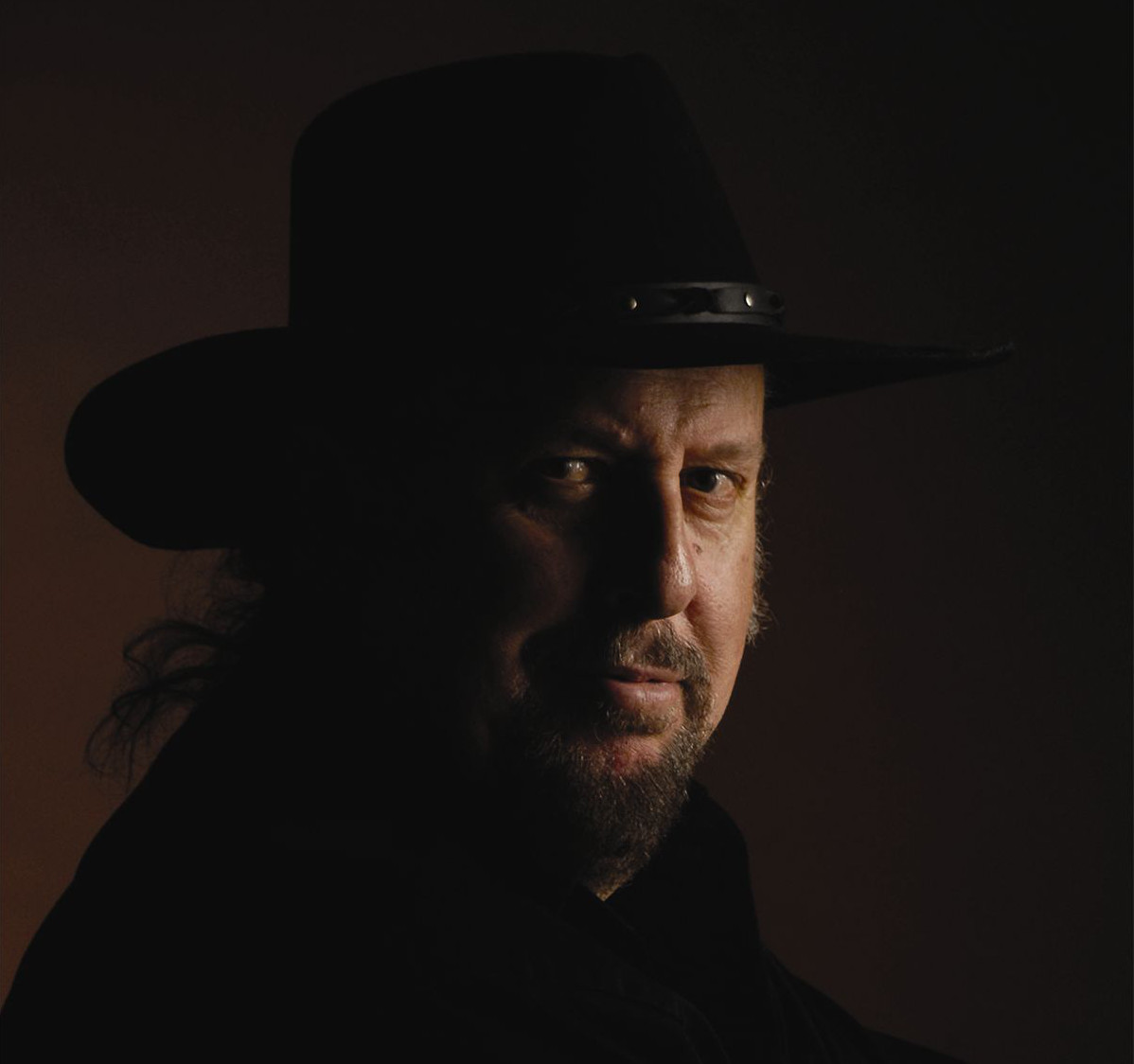 Nature dominates the canvases of John Seerey-Lester. Because he prefers to paint only those subjects which he has seen firsthand, he travels the world extensively to study wildlife in its natural habitat. It is this essential research that gives Seerey-Lester's work the atmosphere and authenticity that set his paintings apart and make them so eloquently vital.
A resident of Florida's West Coast, Seerey-Lester was born in Manchester, England, and studied art at Salford Technical College in Lancashire, England. He worked in the fields of advertising and publishing before becoming a professional artist, and in 1980, after his first trip to East Africa, Seerey-Lester found his passion for wildlife. It was then that he decided to paint images of the natural world, and two years later, he moved to the United States. His reputation and popularity on this continent soared as collectors and critics alike recognized his outstanding artistic talent.
---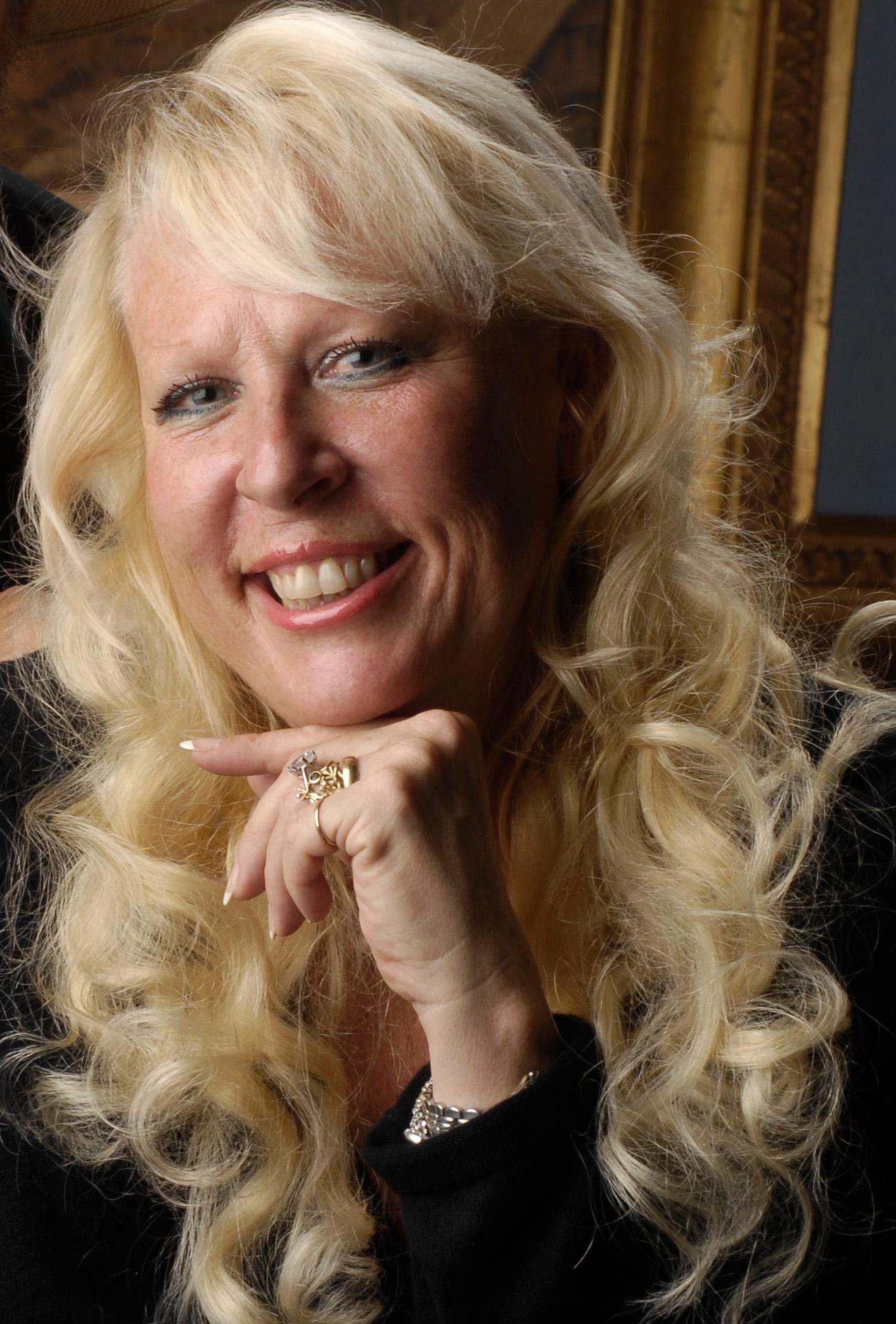 Crayons, colored pencils, and paints have always been in her hands, even as a child. As her enthusiasm of oil painting grew, her desire to learn and study intensified. In 1990 Suzie took her first art class. Since then she has continued to sharpen her skills and expand her knowledge through several internationally acclaimed wildlife artists. As a diving instructor, Suzie traveled around the world to teach diving. While working for the CIA, she taught CIA agents, Secret Service Agents, US Marshals, FBI Agents and other law enforcement personnel how to dive. Traveling gave Suzie the opportunity to see extraordinary creatures up close, which she has captured in her paints. Suzie has also traveled world wide to Paint, including the rainforest in Guatemala, Alaska and Africa. Suzie has now expanded her artwork to include aquatic mammals, African birds and mammals, and figurative work.
Workshop complete
Thank you to the participants
Contact us to register or for more info
780-467-3038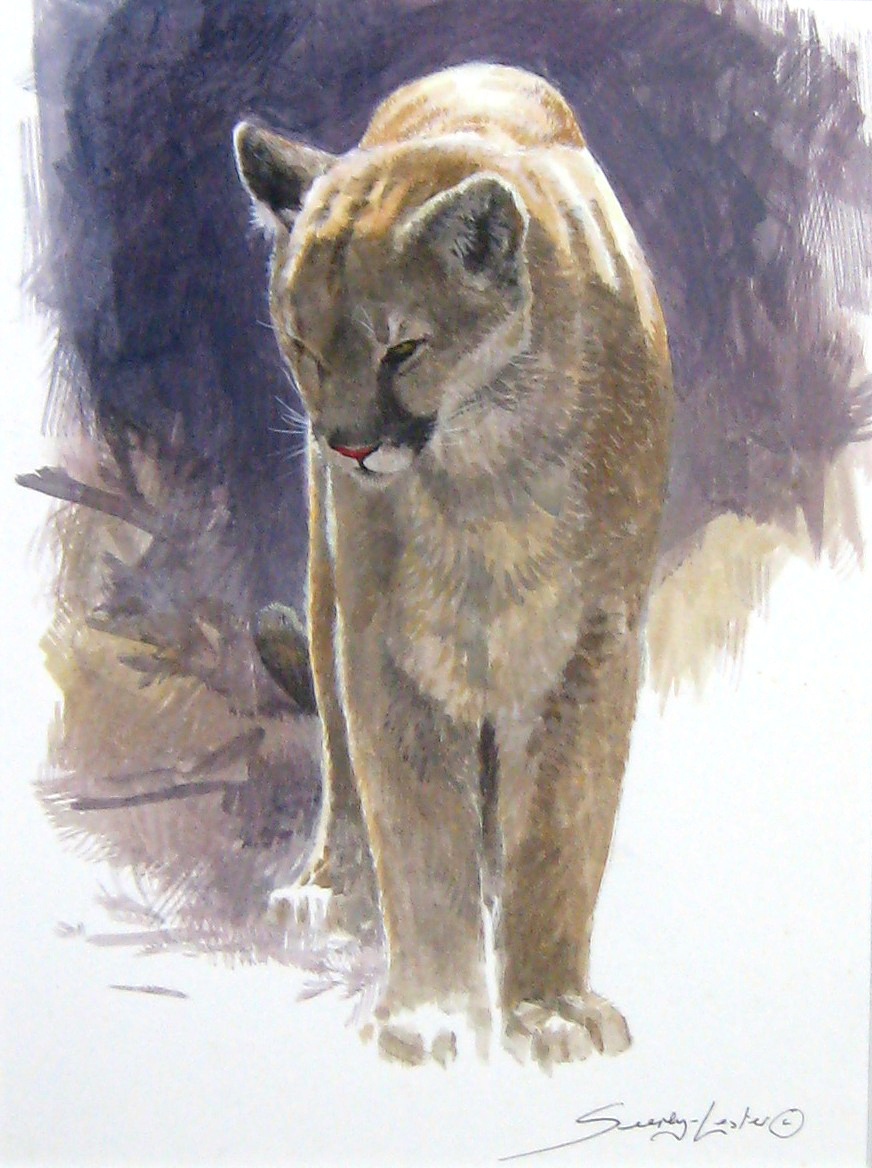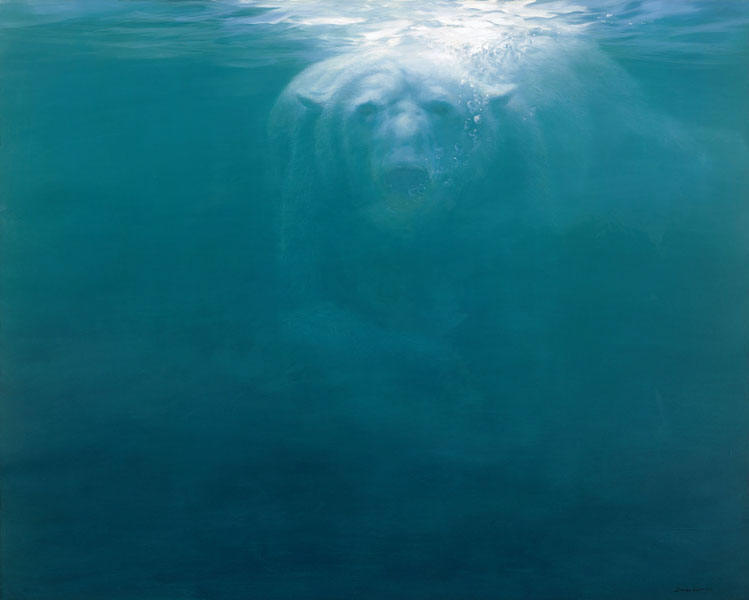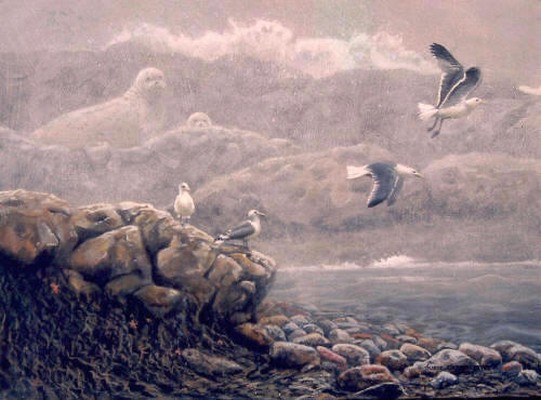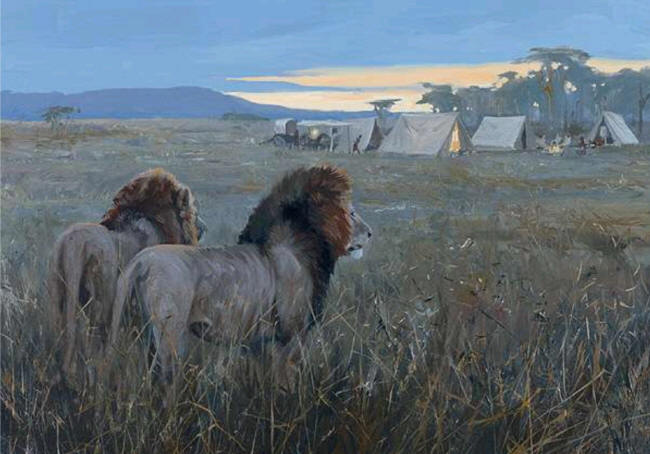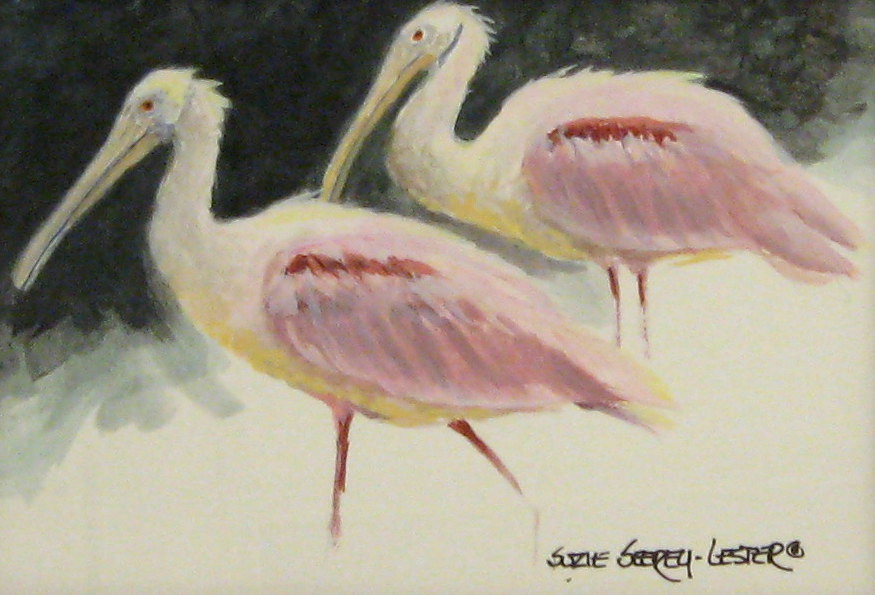 Professional Artist Workshop
sponsored by Picture This framing & gallery
GUY COMBES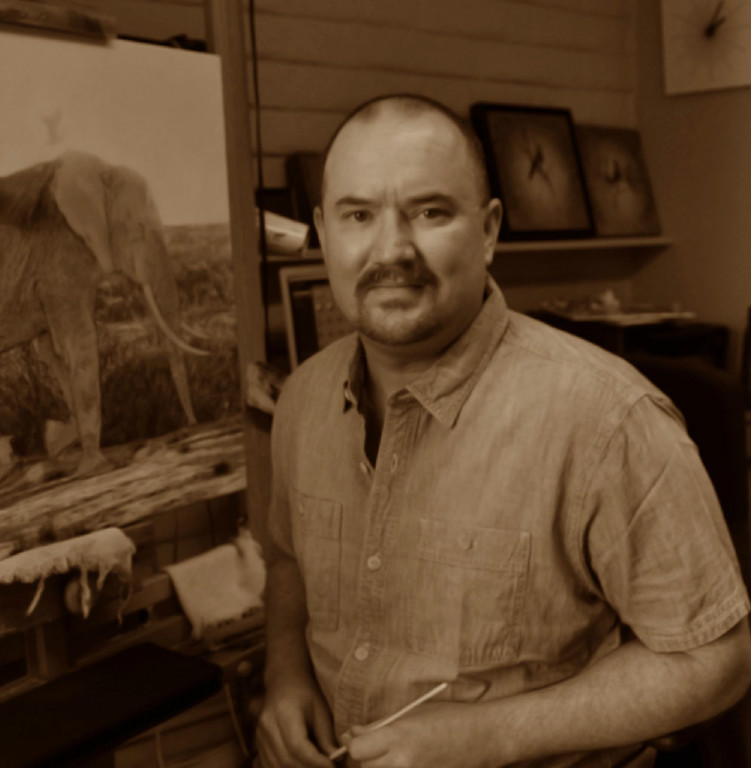 Guy Combes was born in Kenya in 1971, the son of artist Simon Combes. After studying in Kenya for several years he moved to the United Kingdom to continue his education. While in school he developed an interest in visual art. He studied at art college in Cheltenham, then at the Inchbald School of Design.
After a short stint as a consultant, Guy diverted his attentions to the catering and licensing trade while painting commissions and design work. Guy is now based in Kenya, where he manages tourist lodges and continues to paint commissions and works for exhibition. In November 2006 he began a program as artist-in-residence at the Hiram Blauvelt Art Museum in Oradell, New Jersey.
His current interests are the history and culture of the Swahili coast of Africa and the diverse wildlife of Kenya. Throughout 2006 Guy visited Australia, New Zealand, Japan, Europe and the United States and will include observations from these trips in his portfolio.
Workshop complete
Thank you to the participants
Contact us to register or for more info
780-467-3038