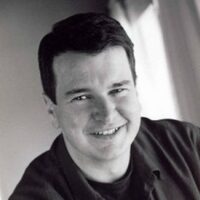 Brent Townsend is a highly respected Wildlife artist who lets his paintings speak for him. His passion for the outdoors, combined with his talent, allows him to create works of art that aren't just portraits of wildlife, but scenes that relay the intimate connection the animals have with their habitat.
Born in 1962 in a suburban Toronto neighborhood, his backyard was bordered by a ravine. Fascinated with the wealth of nature that existed just outside his back door, Townsend studied the rocks, water and plant life along the creek. As he grew older, his area of interest widened and he now specializes in supremely detailed views of the North American wilderness.
Townsend is one of Canada's favorite and foremost wildlife artists. In fact, he was both the first Canadian and the youngest person ever to win the "Artist of the Year" Award from the collectors Society at the 1989 Western and Wildlife Art Exhibition in Minneapolis Minnesota. His incredibly detailed, yet clear and precise art has gained admiration around the world. He was named the featured artist at the Vancouver International Wildlife Art Show and a participant of the World Wildlife Fund's "Spirit of the Wild" art auction and the Endangered Species Art Show at the Kortright Conservation Centre. He was also featured with just four other distinguished Canadian artists, in a Canadian exhibition at the Suntory Museum in Osaka and Tokyo, Japan. In 1996, it was Townsend's design that was chosen to grace Canada's new two-dollar coin.
Brent now has his own gallery in Cambellford, Ontario where he lives with his wife Kelly and three children