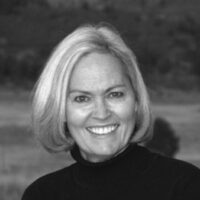 Known for her evocative plein air landscapes, Colorado artist Carole Cooke relates, "When I paint on location in remote areas I feel a sense of unparalleled exhilaration.  It is my hope that sharing images of these pristine vistas will give the viewers a strong sense of connection to nature."
Carole turned her talents to the field of fine art in 1997.  Following her own path of discovery and fired by relentless enthusiasm and a dedication to research, shestudied the work of European Masters, the Early California Impressionists and the Taos Masters, internalizing their expertise as a means to finding her own artistic voice.
Determined to capture the landscape in its truest sense and to interpret the subtle tones nature presents, Carole paints on location as much as possible knowing observation is the key to that understanding.  It is in these wide-open spaces that she is inspired to evoke the peace and amazing tranquility she feels in nature and bring that essence of the outdoors into her paintings.  Now that she has found her passion, she cannot imagine her life without painting.
Carole is a participant in such prestigious annual exhibitions as the Masters of the American West at the Autry National Center in Los Angeles, California, The Western Visions Exhibition at the National Museum of Wildlife Art in Jackson Hole, Wyoming, and the American Miniatures Invitational Show at Settlers West Galleries in Tucson, Arizona.
Southwest Art, Art of the West and Western Art Collector magazines have featured Carole's work many times.
AWARDS
Award of Merit, Master's of the American West, Autry National Center LA, CA
Collector's Choice, Rocky Mountain Plein Air Painting, Estes Park, CO
Second Place, California Art Club at Mission San Juan Capistrano, CA
Award of Excellence, OPA National Juried Exhibition, Scottsdale,  AZ
Honorable Mention, American Plains Artist Grand Miniature Exhibition
EXHIBITIONS
A Timeless Legacy, Hockaday Museum of Art, Kalispell, MT  May-July 2015
Solo Exhibition, The Legacy Gallery, Jackson, WY July 2013
Masters of the American West, Autry National Center, Los Angeles, CA 2005-2014
Settler's West Invitational, Tucson, AZ 2004 to 2009 & 20012 to 2014
Visions of the West, Legacy Gallery, Jackson, Wy 2011
Western Visions, National Museum of Wildlife Art, Jackson Hole, WY 2002-2013
Painting Canyon De Chelly, Eric Firestione Gallery Tucson, Arizona 2005
Rocky Mountain Plein Air Painting Exhibition, Estes Park, CO 2003-2005
Tucson Plein Air 2002, Sonora Desert Museum, Tucson, AZ 2002
LPAPA Laguna Art Museum Invitational, Laguna Beach, CA 2000-2003
Top 100 & second 100 Arts for the Parks, Jackson Hole, WY 2001
On Location in Malibu, Frederick R Weisman Museum, CA 1999
California Art Club Exhibitions,  Mission San Juan Capistrano, CA 1997- 2000
California Art Club Gold Medal Juried Exhibition, Pasadena, CA 1997 – 2004
CAC Treasures of the Sierra Nevada, Museum of Natural History, LA , CA 1998
Oil Painters of America National,Washington D.C. 1998,  Scottsdale, AZ 1999
PUBLICATIONS
CAROLE COOKE LANDSCAPES at LEGACY
Show Preview article by Jeffry Carlson, Fine Art Connoisseur, July 2013
EVER-CHANGING LIGHT
Feature Article in Exhibition Previews, Western Art Collector, July 2013
FREEDOM, THE LIFELONG WORK OF CAROLE COOKE
Feature Article by Mr. John Geraghty, Western Art Collector, August 2012
AN INDEPENDENT NATURE
Featured Artist Southwest Art Magazine, June 2007
NURTURING SOUL – CAROLE COOKE
Feature article Art of the West Magazine, May-June 2005
LET IT SNOW
Featured Artist Southwest Art Magazine, February 2004
FOR THE LOVE OF THE LAND
Featured Artist Art of the West Magazine, July/August 2002
ARTIST TO WATCH
Southwest Art Magazine, April 2000
TREASURES OF THE SIERRA NEVADA
Museum of Natural History, Los Angeles, CA –  California Art Club