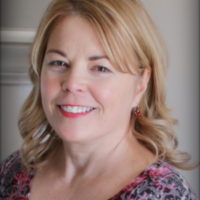 Catherine has had a passion for art since she was little and can still remember sketching people while on the bus to and from school. In her late teens she ended up working for a creative glass company in Ontario and learned the skill of glass blowing and sculpturing figurines. From there she explored with other mediums drawing in charcoal, painting with acrylics but when she picked up oils, she fell in love with oil painting and then decided to devote herself completely to figurative painting studying at the Academy of Realist Art in Edmonton Alberta.
Catherine is inspired by artist of the past like Rembrandt, Sorolla, Waterhouse, John Singer Sargent and Pino. She was able to study with her favorite living Master Artist, Daniel Gerhartz and is driven to prefect her skills by continuing to learn from those who inspire her today.
She especially enjoys painting women and children and her work often hints at the past as she is drawn to a simpler time. Her work can be Traditional or Whimsical depending, but her Romantic Realism always has heart, beauty and life.