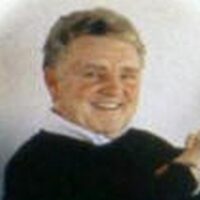 The art of Charles Wysocki is a celebration of the historical richness of the American past, taking its inspiration from the pastoral moods of the small towns of New England and rural Pennsylvania. Charles M. Wysocki,  (1928–2002)  works depict a stylized version of American life of yesteryear. While some of his works show horseless carriages, most depict the horse and buggy era.Charles M. Wysocki was born in Detroit, Michigan. He studied art. at Cass Technical High School in Detroit . In 1950 while working in local art studios, he was drafted into the Army and spent his two-year hitch in West Germany. After his service he went to the Art Center School in Los Angeles under the G.I. Bill, where he studied to be a commercial illustrator. After working in that field in Detroit for four years, he returned to Los Angeles where he helped to form a freelance advertising agency.
Through his wife whose family were early settlers in the San Fernando Valley, Wysocki came to appreciate a simpler, more rural life than that of the big city. Together they made many trips to New England, which served to nurture his interest in early American folk art. For a while, he continued his lucrative commercial art work while developing his primitive art in his spare time. Eventually, though he devoted all of his attention to this new interest, His work was marketed and licensed by AMCAL, Inc. and by the Greenwich Workshop, Ltd.
His books include An American Celebration: The Art of Charles Wysocki, Hearth land, Blessings by the Sea and My Purrfect Friend .
He won many awards for his work including the one he was most proud of, the medal of honour from the National Society Daughters of the American Revolution, the society's highest national honour. He also appeared in People magazine July 7, 1986 and was invited to the White House Independence Day celebration in 1981 for which he did a painting.