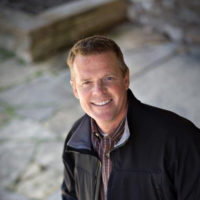 Darrell Bush paints a variety of subjects ranging from wildlife, to landscapes, seascapes, nostalgia, and even an occasional still-life. One element echoing through all of his art is the luminescent presence of light. Light, whether man-made or natural creates a mood and helps convey the story.
With Bachelor of Fine Arts degree from Northern Illinois University, Darrell was juried into the prestigious New York Society of Illustrators annual student competition. He then put his education to work in Minneapolis, Minnesota were he worked as an Illustrator for 5 years. He considered this position to be further training, having the opportunity to work under seasoned illustrators with years of experience.
He began his career as a full time painter in 1989 after winning two stamps competitions for Minnesota and Idaho. Today he has nearly 100 images in print. Since 1994 he has been voted for several US art magazines as one of the America hottest artists and has been selected as Artist of the Year (1997) and Best of Show in many fine art shows.