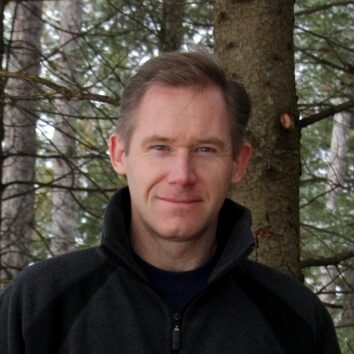 Born in Yorkshire, England, David immigrated to Canada in 1977. In 1985 and 1986 he studied Graphic Design at George Brown College in Toronto and, after exploring other interests for a time, pursued a career as a freelance illustrator and designer. He has created images for some of the leading book publishing firms in Canada, including Penguin and Viking Press.
From 1986 to 1987, David worked as a floor trader at the Toronto Stock Exchange. In 1988, after a number of successful gallery shows, a sea-kayaking trip along the wild shore of British Columbia's Queen Charlotte Islands led David to realize that fine art was his true vocation. Within weeks of returning, he left behind the security of the commercial design world and moved to the Mexican artist colony of San Miguel de Allende. There he worked on a series of West Coast Landscapes for exhibitions the following year. Subsequent trips have resulted in numerous works depicting the landscape, life and architecture of central Mexico.
David's success may well be attributed to his extensive travels, from Africa, Asia and Central America to the more remote corners of North America: Mystical places such as the Black Hills of South Dakota, the American South West and Canadian Arctic.
In their own way, all these places have inspired a rich array of works which now hang in private and corporate collections in Canada, the United States, Great Britain, Switzerland, Australia, Japan, Korea and Hong Kong.