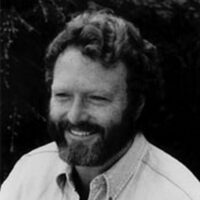 Dean Morrissey has been drawing and creating characters since his childhood in Boston. Inspired by Disney matte paintings and comic book heros early on, he grew to appreciate the works of the masters, such as Rembrandt, Vermeer, Pyle and N.C. Wyeth.
Morrissey worked a variety of job until deciding to paint full time in the late 1970's. He worked as a freelance book cover illustrator for over 15 different publishers in New York and won numerous awards. Morrissey is self taught, and considers the demands of cover illustration to have been his "art school".
In 1991, Morrissey began to paint some images from a story that he was creating. Three years later, those visions were realized with the publication of his beautifully illustrated book Ship of Dreams. Ship won numerous awards, including The New York Times "Ten Best Illustrated Books" of 1994. It also reached no.3 on the NY Times Bestseller List. Saks Fifth Avenue has used the story and images for it's famous Holiday windows, and a movie theatre in Orlando is being themed after Ship including a fully realized Sandman's ship (26ft x43ft) that will be hanging in the lobby.
Morrissey's second book, The Great Kettles, was released in the fall of 1997 to great critical review. It too has won awards, including a gold medal from The Society of Illustrators.
Morrissey has also illustrated The Song of Celestine, a children's book inspired by James Redfield's Celestine Prophecy. Song was release in the fall of 1998 by Little, Brown and Co.
Morrissey completed another picture book, The Christmas Ship, published by Harper Collins in fall 2000; and also a chapter book, The Moon Robber published in Spring 2001.
Morrissey passed away March 2021.