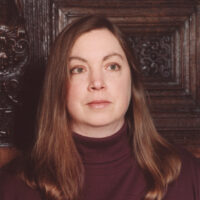 American artist Deborah Bays grew up in an artistic family of musicians from Nashville.  Deborah Bays holds a Fine Art Degree from the University of Texas and a Master of Art from Purdue University. Her education took her first to theatre were she designed costumes. Among her credits are the Denver Center Theater Company, The Colorado Shakespeare Festival, Harrah's, Off Broadway and the Hong Kong Repertory Theater.
Simultaneously she started drawing sessions at the Denver Art Student's League before becoming a full time painter. In the year 2000 she had her first Woman Solo Exhibit. Since then the artist has won the 2004 Grand Prize Award, Pastel Journal and has been featured in Southwest Art Magazine, August, 2003 and in the book Pure Colors: the Best of Pastel.
The artist communicates a masterful knowledge of dramatic light, revealing form and dramatic use of lost edges.  Her imagery can be described as romantic with soft complexities.  Paintings of secret treasures such as favorite childhood dolls, vintage shoes, ballet slippers, or heirloom tea sets are among Deborah's most desired works.