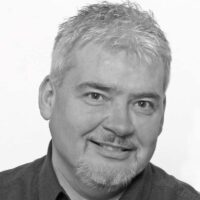 The creative process has always been a driving force in me. My creative side began with plastic model kits as a young child and developed into a full blown addiction to painting and drawing in my teen years. Growing up in the Children's Aid Society meant moving from home to home constantly making it hard to develop relationships with people, that is when I discovered nature. No matter what foster home I moved to there was always woods, parks, birds, squirrels…. the natural world. Sketch book in hand I would disappear into the parks and forests to catch a glimpse of nature and wildlife recording what I saw. A true love affair was born, art dominated my life.
My obsession with art blossomed in high school were I found that my talent equaled attention from art teachers. Again moving constantly made it hard to develop connections with teachers, but there was always the connection with art. College opened up new worlds of trial and error for me. I was exposed to new ideas and techniques, some helpful, others not so much. Once again the attention I received and the praise from instructors only fueled my devotion and desire to perfect my craft.
In 1993 I graduated from Sheridan College with a diploma in Technical & Scientific Illustration and won the Artistic Excellence Award. After graduation, my career led me to free-lance illustration where I specialized in architectural rendering. Attention to detail became my commercial trademark, a trademark that would find its way into my nature art and define its direction.
In 1996, young and inexperienced in the art world I found my first art distributor, Shabban Serra Ltd and plunged into the fine art world full time. Shaban Serra offered a guiding light and helping hand in a world I knew nothing about. Over the years with the help of distributors, agents and publishers I have been able to live the art dream I always wanted, a dream not possible without everyone's help.
Since then my art career has been a wonderful ride of ups and downs, but always interesting and always ending up fruitful. I have had the opportunity to work with such organizations as WREATH, Children's Wish, Ducks Unlimited, Canadian Conservation Fund, Timber Wolf Alliance and the Royal Canadian Mint. One of the greatest thrills of my life was designing the 2016 Olympic 'Lucky Loonie' currency circulation coin for the games in Rio. To be part of the team that created an actual Canadian dollar coin for the country I owe so much to was a huge honour! Today I enjoy the roller coaster ride of professional artist and look forward to the new experiences I see and live, then capturing them in time with my paintings.