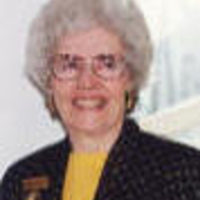 Biography of
Elizabeth Hibbs
Residence: Edmonton, Alberta since 1963
Place of Birth:  Moose Jaw, SK
Art Education
Five years of study at the University of Alberta Extension Branch starting with Drawing and progressing through Design, Pen and Ink, Oil Painting, Life Drawing, Watercolour and finally Print Making. Instructors were Ihor Dmytruk, Alfred Schmidt, Harry Savage, Gisela Felsberg and Barbara Hartman.
Workshops with Gisela Felsberg, Don Sharpe, Jerry Heine, Harold D. Olsen of Salt Lake City, Timmothy Clark of Los Angeles, Brian Atyeo of
Ontario, Brent Heighton, FCA of Vancouver, Joyce Kamakura FCA of Vancouver, Charlie Spratt of Ontario, and Arleta Pech of Denver Colorado
Currently studying under Eileen Raucher Sutton who has her Bachelor and Master degrees in Fine Art from City University of New York City.
Subject Matter
Watercolor – Florals, Still-life
Selected Shows
1995  Solo Show, Strathcona Centre, Edmonton
Group shows with Society of Western Canadian Artists since 1994
Group shows with Edmonton Art Club since 1993
Memberships 
1993 Member & Treasurer of the Edmonton Art Club
1994 Member of the Society of Western Canadian Artists
1997-1999 President, Society of Western Canadian Artists
1998 Juried to Associate Artist Status in SWCA
2003 Juried to Senior Artist Status in SWCA
Awards & Honours
1996 Golden Brush Award for best picture in show (EAC)
1997 Honorable Mention in juried group show at City Hall (EAC)
1998 Recipient of Card/Alling Scholarship from the Edmonton Art Club
1999 Honorable Mention in juried group show at City Hall (EAC)
2000, 2001 & 2003  Honorable Mention in juried group show at City Hall
2004 Golden Brush Award for best picture in show – Edmonton Art Club