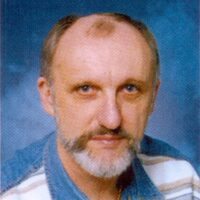 Fred Buchwitz came to Canada in 1949 from his birthplace, Germany, at the young age of four. His family settled in the pristine Fraser Valley in Southern British Columbia.
At the age of fourteen, Buchwitz began to experiment with various painting mediums. At first, he worked with poster paint but this proved to be inadequate and restrictive. He eventually concluded that oil paints would best suit his needs. Being self-taught, he managed to develop his own unique style of painting that sets him apart from other artists. Fred grew up surrounded by abundant natural beauty which provided bountiful ideas for his work, ranging from crashing waves of the West Coast to the exhilarating mountain vistas.
In 1972, he decided to make painting his full-time profession. Since then, he has travelled extensively throughout Western Canada with his work.  With a wide selection of limited edition prints, canvas transfers, and Giclees for art buyers to choose from, Fred's work is now sold in galleries throughout Canada and has made its way into art collections worldwide. He has developed his own unique style for his landscapes and seascapes. His attention to detail and use of rich colour have made him a favourite of limited edition collectors.
Fred Buchwitz currently resides in Delta, B.C. with his family, painting new images for art collectors to enjoy.