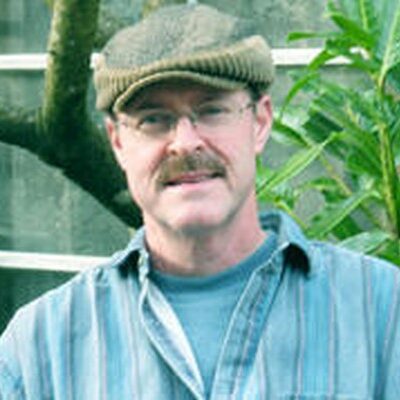 Gary W Ferguson was born in 1960 on the Oregon Coast in Coos Bay. He started loving the outdoors at a very young age, growing up in a family that took him camping and fishing, but most of all, allowed him to explore through the fields and woods. Along with his dog, he spent a great por­tion of his childhood enjoying the outdoors.
Later in his teens he discovered another great joy in art, starting with sculpting but later in 1992 he dove head­first into painting. Gary has spent years learning how to create a three dimensional look on a two dimensional surface.
Like many artists, Gary didn't want his artwork to be viewed by the public until he had reached a certain level of professionalism. Then with the support and encouragement of his wife, Jody, in 2010 he stepped out into the public world by entering his first juried show; The Emerald National Spring Art Exhibition in Springfield Oregon, where he was accepted into the competition and won a Merit Award.
Later that year he was invited to display two paintings in an invitation only show at the Greenwich Workshop Gallery, Small Works Show in Connecticut.
In early 2011 he was invited to participate in another invitation only show in Canada; Masterpieces in Minia­ture.  An exhibition of his work will be held at the Elsinore Fine Art Gallery in Salem Oregon. As Gary tries to keep up with an ever growing painting schedule, He still finds time just to walk through the woods or maybe along the Oregon coast. No longer with his dog Corky, but now with a camera and his love and appreciation for all the creation that surrounds him.