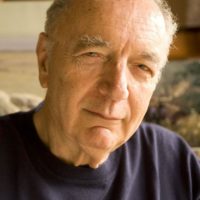 Guy Coheleach's paintings have received the Society of Animal Artists Award of Excellence an unprecedented eight times. This most prestigious honor is awarded by curators and professors of fine art from museums and universities across America. Coheleach has had one man exhibitions at major museums in 23 cities from New York to Los Angeles since 1991. The Carnegie Museum in Pittsburgh hosted his retrospective exhibition in 1995 and the Newark Museum hosted it in 1996. Along with over a hundred one-man commericial shows in various cities, his work has also be exhibitied in the National Collection of Fine Art, The White House, The Corcoran Gallery, and the Royal Ontario Museum. Visiting Heads of State have received his American Eagle print, and he was the first Western artist to exhibit it Peking after World War II.
Coheleach graduated from Cooper Union and received an Honorary Doctorate from William and Mary. The subject of two films "Guy Coheleach and the Bald Eagle" and "Quest: An Artist and His Prey," he has also been the focus of articles in READER'S DIGEST, SATURDAY EVENING POST, as well as numerous regional art and wildlife magazines. "THE BIG CATS:THE PAINTING OF GUY COHELEACH" by Abrams was a Book of the Month Club selection in 1982." Both it and his "COHELEACH: MASTER OF THE WILD" are out of print. "GUY COHELEACH'S ANIMAL ART" by DDR Publishing is still available. Coheleach also wrote and published a book, "THE AFRICAN LION AS MANEATER" in 2004 which has garnered rave reviews.
He received his first trip to Africa by winning a trip to London in the 1966 Winchester National Trap and Skeet Championships. Not content with skydiving and hunting Cape Buffalo, he takes his need for field experience to extreme. In 1972, he was run down by an elephant in Zambia. This hair-raising film has been on all three major networks. "This is exactly the kind of knowledge that has made him one of the best wild animal painters in the world admired by both scientest and art critics," says Pat Roberson in SPORTING CLASSICS. His endowment at the University of Tennessee provides numerous scholarships to the School of Wildlife Management each year.