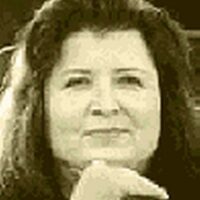 Born in Heidelberg, Germany, but raised in Monroe, Louisiana, Heide Presse followed in the tradition of her maternal grandfather, who was an architect and artist in Germany. A hint of her future came with her graduation from kindergarten, when she received an award for being the best artist in the class.
"When I entered college I knew I wanted to do something creative," she says. "I just wasn't sure what." Graduating from Stephen F. Austin University in Texas with a major in ad design and a minor in photography, Presse worked in commercial art for about six years, but when her husband was transferred to Michigan in 1986, she used it as an excuse to explore other creative outlets.
Over the years, those outlets have included restoring old houses, learning how to create stained glass works of art, hand-painting furniture, drying flowers, making her own topiaries and quilting. But when she and her husband moved again, this time to Florida, she returned to her love of painting—entering both the Arts for the Parks and Florida Watercolor Society competitions, and being accepted into both.
Taking off a few years to start a family, Presse again returned to painting with a renewed vigor. "Starting in 1992, I sat down nearly every single day and worked at it," she said. Once again, her work impressed all who saw it. She returned to the Arts for the Parks and entered many national competitions, all of which were very positive and gave her the confidence she sought.
Today, Presse's art continues to impress, and she has been awarded signature membership in both the National Watercolor Society and the Florida Watercolor Society. Her work can be seen in such magazines as Watercolor Magic and American Artist's Watercolor as well as such books as The Best of Watercolor and Splash 5. Her paintings have been juried into the exhibitions of the American Watercolor Society and the Adirondacks Exhibition of American Watercolors, among others.