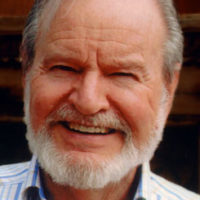 Quite simply, Howard Terpning is one of the most lauded painters of Western art. His awards are so numerous and he is honored with them so often, that to list them would require changing the count every few months. To name three would be to cite the highest prizes awarded to Western art: countless awards from the Cowboy Artists of America, the Hubbard Art Award for Excellence, the National Academy of Western Art's Prix de West and the Lifetime Achievement Award from the Gene Autry Museum.
Why such praise? Passion, compassion, devotion and respect for his subject matter, extraordinary talent in palette and brushstroke, an exceptional ability to evoke emotion both in his paintings and from those viewing them — all this and more has made Terpning the "Storyteller of the Native American."
Born in Illinois and educated at the Chicago Academy of Fine Arts and the American Academy of Art, he first gained attention from some powerful Time and Newsweek covers. Film fans praised his movie posters for such classics as The Sound of Music, Dr. Zhivago and the re-issue of Gone with the Wind. But his love of the West and Native American traditions saw his transition to fine art.
Terpning is a long-time member of the Cowboy Artists of America, which has presented him with Gold and Silver awards, "Best of Show" awards, and "Best Overall Show by a Single Artist" awards more than two dozen times. His book, The Art of Howard Terpning won the Wrangler "Outstanding Art Book" award from the National Cowboy Hall of Fame.