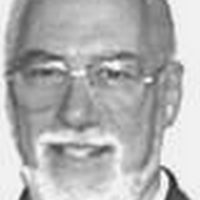 Jack Ellis is an experienced Canadian Watercolorist. While he has painted a variety of subjects, his specialty is painting scenes from Alberta's Oil and Gas industry. Working from photos, drawings, and at times his memory, Jack has created many paintings of industrial images. His works have been well received by both corporate clients and retail customers.
Jack's works are on display in many galleries throughout Western Canada, and hang in many corporate offices in Western Canada and the USA. He has had a number of articles written about him and his quest to record the industry, past, present and future, in his watercolor images.  His images have appeared in these same publications as well as in the annual reports of various corporations.
Jack passed away in Edmonton on Wed Jan 30, 2013 at the age of 76 years.