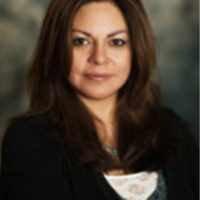 My kindergarten teacher told my mother that I was going to be an artist," begins JoAnn Peralta, a third generation Californian. "As a teenager I would hang out at the Norton Simon Museum in Pasadena and take in the beautiful fine art while studying the color, design and strokes of the masters. There was never anyone really encouraging me to do this. I just knew I had to do it." Peralta found Vincent Van Gogh paintings affected her in such a deeply aesthetic way that she began to pursue oil painting and drawing on her own.
With no formal training, Peralta was awarded a full-scholarship to Art Center College of Design in Pasadena, California. She attended for four years as an illustration/fine arts major. Thereafter, Peralta worked as an illustrator for book publishing companies as well as creating video covers and magazine cover/illustrations.
Peralta is represented by Trailside Galleries, Scottsdale, AZ and Jackson Hole, WY. She has exhibited in the Masters of the American West Exhibition and Sale held annually at the Autry Museum, in Glendale, CA since 2010. Artistic influences include (but are not limited to) Joaquin Sorolla, Vincent Van Gogh, Clark Hulings and Anders Zorn. She credits her ever-patient and loving husband, Morgan Weistling, with pushing her to a higher level of excellence.
Because of her admiration and deep bond for her grandmother, Anita Peralta, JoAnn paints under the surname of Peralta.