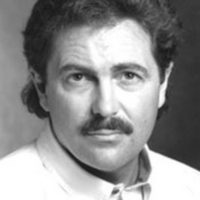 John Weiss was born and reared in Akron, Ohio, the son of a draftsman with whom he credits his disciplined approach to art. As a child, Weiss always had the ability to draw. He developed his innate skill through high school art classes. On a trip to Maine, he encountered an exhibition of work by Andrew Wyeth, an experience that further stimulated his own desire to be an artist. He studied art at Kent State University, but left after two years to go into the landscape business. The attractions of art had become too much a part of him by this time, however, and he returned to drawing and painting – on a casual basis at first, but with more time and intensity as four years passed. Hand-in-glove with experience goes perseverance. His dedication paid off, and in 1977 Weiss began painting full-time, primarily in oil. Today a resident of Ohio, Weiss uses his art to support worthy causes in the area, and shows his work in a number of galleries nationwide.
John has painted some of the most important dogs of our time, having the joy and privilege of meeting and making many four-legged friends worldwide, and his avid and loyal collectors include many prominent families. John was commissioned by Lady Barlow to paint a portrait of a dog that was subsequently presented to Queen Elizabeth.
"My career is a love affair," says John Weiss. "The love of God and the talent He's given me, the love of life, the love of my subject matter. And the love of sharing all of these gifts with others through paintings and the stories they tell . I paint for the love of dogs the many emotions they share. Some paintings are deeper emotional metaphors than other, but my hope is that they each capture the joy and encouragement of their faithful subjects. I'm truly blessed to be able to paint every day, and am thrilled to share my enjoyment with others through my work".
Weiss is recipient of numerous awards and accolades, including the Cover of the Year award from the National Dog Writers Association, U.S. Art magazine's Artist to Watch as well as the top print of the year honors. John's artwork is reproduced as calendars, mugs, notepads, Christmas cards and note cards.