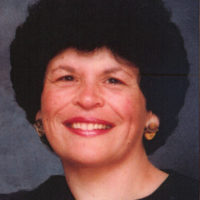 My approach to art is similar to my approach to life: I relish variety. My formal education was decidedly un-artistic; degrees in sociology and criminology led to years of highly analytical work. Meanwhile, a part of me yearned for something more expressive, and I found myself drawn to painting (in particular, to portraiture), with a nagging certainty that "I can do that". I was fortunate to come under the tutelage of master portraitist Bob Gerbracht whose instruction was in pastel, a medium that I immediately embraced for its vibrancy and spontaneity.
Continuing to work in a representational style, I found that color, for its own sake, had the ability to influence the power and impact of a painting. In 1995 I was working on a painting of giraffes, whose astonishing shapes and contours seemed to lend themselves to an outrageous approach. I chose to introduce color totally outside the normal range, and the result was one of unexpected whimsy. This painting gave birth to the Party Animal Series and was selected by USArt magazine as "Editor's Choice" for wildlife.
The Party Animals remain a compelling force, transcending the genre of "wildlife art" and appealing to anyone looking outside the box.
Often my portraits or figurative paintings have a narrative quality, with a focus on dramatic lighting that emphasizes mood and emotion. But no matter what I'm painting, I want the image to convey a positive energy, allowing the viewer to connect with the joy of life.
CREDENTIALS:
SHOWS AND EXHIBITIONS:
2018 – Tenth year juried into the prestigious Western Art Showcase of the Calgary Stampede
Most recent additional representation by The Old Town Gallery in San Jose del Cabo, Mexico
SPECIAL ACHIEVEMENTS:
In May, 2018, I was commissioned by the BC Children's Hospital Foundation to create a painting for Vancouver's new TECK Acute Care Centre. The painting measures 3 1/2′ x 9′ and is in the Party Animal genre….a multi-colored group of grizzlies fishing at a waterfall. It was installed in October, just prior to the hospital's opening.