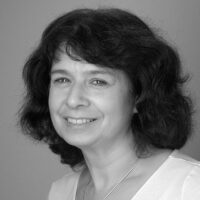 The little farmhouse in Pennsylvania where I grew up was always alive with singing, laughter and a love of the arts. My father, a voice instructor, introduced us to the steady flow of eccentric, larger-than-life characters found in his greatest passion – the dramatic world of the Italian opera. Aida's rich theme always seemed to be playing in the background as I went in search of a reality I could call my own, escaping into the quiet roar of the singing crickets and song of the meadowlark. I could lose myself in the turquoise twilight magic of a summer evening or breath of sweet fields of winter wheat beneath the rising sliver of a moon. I found my true love and years later found myself longing for the beautiful fields of my childhood, where everything was the way it should be. My passion springs forth through the beauty of the fertile earth, which has always been my real teacher.
I began painting full time in 1982, doing my time as a starving artist while raising my young son. I was happy to trade this tragic cliché for the happy success of sell-out gallery shows and award banquets. In 1991, I married maritime artist David Thimgan, and we thrived together. On one late summer afternoon escape, traveling to the Mendocino coast, I discovered the California wine country. I was so happy to have found a place in California that reminded me of my long lost fields of Pennsylvania. I painted my first vineyard scene in 1996 and, as time passed, this interest has taken me to the countryside of Tuscany, where I feel I probably lived in a former lifetime. My Italian opera theme song has never left my heart, and somehow life seems to have come full circle, to connect, again, the passions of my life.
June has received numerous awards for her California landscapes and coastal scenes, including the Arts for the Parks Region II Award in 1997 and 1998.  Like many Californians, June started out on the East Coast. As a teenager, she came to California. In the 1980s Carey found herself painting desert scenes and became known for this, and participating in a lot of Western art shows and competitions.
June is a Fellow in the American Society of Marine Artists and an Artist Member of the Californian Art Club.