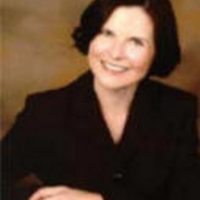 Kathy Lawrence grew up and studied art in New York City, in an environment ideal for a budding artist. Her earliest childhood memories are of happily painting alongside her mother in her studio, using her mom's best sable brushes and paints.
Today, like her famous mother, Lawrence is well known to collectors for her paper doll books. She often modeled for her mother, artist Queen Holden, whose paper doll books from the 1930s to the 1960s are highly collectible and are still being reproduced today.
The charming illustrations of Kathy Lawrence have been included in the Society
of Illustrators' prestigious Annual of American Illustration. Lawrence has painted
for a major greeting card company for many years, and her artwork has also appeared on collectors' plates and giftware. Among her portrait commissions is the official portrait of former Los Angeles mayor, Thomas Bradley.