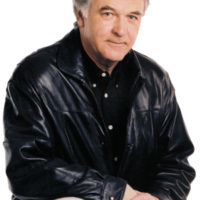 Ken Danby was one of only a few contemporary artists who have created paintings that make the transition from artwork to cultural icon. While the popularity of his work and his contributions to the arts made him a celebrity in Canada, it was his outstanding timeless images that earned him international recognition as one of the foremost realist artists.Many public institutions hold Ken Danby's originals in their collections, including The Museum of Modern Art and the Brooklyn Museum in New York, The National Gallery of Canada in Ottawa, The Art Institute of Chicago, the Montreal Museum of Fine Arts, Oklahoma Art Centre, Vancouver Art Gallery, University of California Art Gallery, City of Jerusalem, Israel and the Bradford City Art Gallery in England.
For more than forty years Ken Danby was devoted to creating art inspired by his personal experiences. Periodically it included hockey, reflecting his life-long love of the game both on and off the ice. When At the Crease, possibly his most famous painting, began its tour of the U.S.A. in 1981 at the National Portrait Gallery in Washington, Danby was a special guest of President Ronald Reagan at the White House.
Ken Danby was acquainted with Wayne for many years. As a special celebrity guest at the 1984 NHL Awards Dinner, Ken presented Wayne with the Hart Trophy.
Recognized as one of the world's foremost realist artists and best-known in Canada for his iconic hockey painting "At The Crease," Ken Danby died at the age of 67 while canoeing in Algonquin Park on September 23rd, 2007