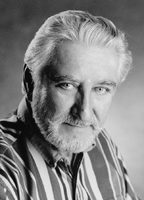 Luke Buck, a native Hoosier, grew up in Indiana with a love for life, art, and nature that is evident in his nostalgic paintings of Americana landscapes and American wildlife. He was raised in a family of artist and most of his art education and influence came from training he received from his artist father Harold Buck.
Earning a scholarship while majoring in art at Arsenal Technical High School, Luke studied figure drawing at the John Heron Art Institute, both in Indianapolis, Indiana. In 2012 the Arsenal Technical High School "Alumni Association" awarded him with the "Alumnus of The Year Award" for his continued success in his chosen vocation.
Luke credits his advanced training and education to his father, his colleagues, and artist friends whom have generously shared their knowledge and expertise with him through the years with on the job training.
Buck's unique talents as an artist have earned him a strong following among art enthusiast and his paintings are included in collections not only in every state in the United States, but also Worldwide. He's won numerous honors and awards through the years as his work has been exhibited in major juried art shows and events including Invitational's such as this partial list;
America in Miniature, Gilcrease Museum, Tulsa, OK
American Miniatures, Settlers west Galleries, Tucson, AZ
Art On The Green, Plein-Aire Paint-Out, Cashiers, NC
Art of The Animal Kingdom, Bennington Center for The Arts, Bennington, VT
Birds In Art, Leigh Yawkey Woodson Art Museum, Wausau, WI
Florida Wildlife Art Expo, Orlando, Lakeland, & Sarasota, FL
Florida's Forgotten Coast, "Great American Paint-Out", Apalachicola, FL
Hoosier Art Salon, Indianapolis, IN
Indiana Artist Club, Indianapolis, IN
Indiana Artist, Past & Present, Brown County Art Gallery, Nashville, IN
Indiana Heritage Arts Exhibition, Brown County Art Gallery, Nashville, IN
Kentucky National Wildlife Art Exhibit, Henderson, KY
Masterpieces In Miniature, Picture This Gallery, Alberta, Canada
Masterworks In Miniature, Gallery One, Mentor, OH
Missouri Wildlife Art Festival, St. Charles, MO
NatureWork's Wildlife Art, Tulsa OK
Nature Art Festival, Jamestown, NY
Painting North Carolina, Germanton NC Gallery plein-Aire Invitational
Plantation Wildlife Art Festival, Thomasville, GA
Trailside Galleries Miniature Show, Jackson Hole WY
Small Painting Society of Brown County, Waldron Gallery, Nashville, IN
Southeast Invitational Miniature Show, Germanton Gallery, Germanton, NC
Southeastern Wildlife Expo. Charleston, SC
Southern Wildlife Art Festival, Decatur, AL
Walt Disney World, "Festival of The Masters", Lake Buena Vista, FL
Winter Park Sidewalk Art Fair, Winter Park FL
Waterfowl Art Festival, Easton, MD
Luke is also a contributing featured artist in Northlight Books, "Wildlife Painting Step By Step", and, "The One Hour Watercolorist" by Patrick Seslar. His paintings have been selected for print and inclusion in programs with the "National Wild Turkey Federation", "The Friends of NRA", and many other not-for-profit, benefit fund raising organizations.
Luke's father had once advised him to "Satisfy yourself with a painting… if you're happy, others will be happy too." Remembering those words, when Buck is content with a painting, he always adds a personal final touch to it in an inconspicuous place – his fingerprint.
Artist Statement
"I am in awe of this life and this world. It is overwhelming. It's obviously a miracle. This earth is God's creation and his gift to us. No artist can pretend to duplicate the beauty or even the feeling you may have as you behold the scene before you, but it is enjoyable to attempt to convey to others with your painting your own insights, or to capture the moment of your own feelings and appreciation of what you are experiencing." Luke Buck
Luke's inspiration comes through the encouragement and confidence expressed from his Loving wife Coleen.