Biography of Marilyn Hurst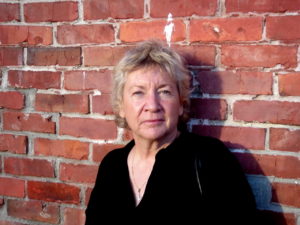 Marilyn Hurst
Inspiring articles and tips on art, artists, framing and life!
Be Inspired!
My art has always been a mirror for my life and I only say this in retrospection. I began with portraiture at a major transitional period of self-discovery. Portraits give great insight into the emotions and soul .The next phase was a dozen years spent in Cabo San Lucas, Mexico running an art gallery/studio in the heart of the tourist district. It was here I learned that living the life of an artist takes perseverance, humor and humility. I learned the craft first hand, studied the lives of the artists we handled in the gallery and learned techniques and disciplines of the artists first hand. Of course I was really inspired by the color, culture and sheer joy of living in a foreign country with such delightful people.
Returning to B.C. I am experimenting with the color, form and simplicity of abstracted work. The beauty of B.C. is inspiring itself and has prompted a desire to keep my life uncomplicated and in doing so have freed up enormous amounts of emotional energy that I can pour into my work.