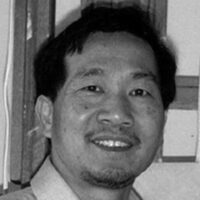 Born in 1953, he trained in his native homeland of Canton (now called Guangdong), China and appears to be part of a remarkable cultural transference. Western oil painting techniques were fostered in the People's Republic during the Cultural Revolution and were subsequently available to talented and hardworking young Chinese. Situ was one of the best, and when he emigrated to the West, he brought his skills with him.
Mian Situ's debut in the United States began with the 1995 Oil Painters of America National Juried Exhibition, in which the judges recognized his exceptional talent and he was also voted the People's Choice Award recipient by collectors.
Mian's artistic genius has gained him an impressive and loyal following. Since that time, collectors throughout the country have avidly sought his work.
Known for his depictions of rural China, Mian strives to capture the dignity and beauty in the everyday lives of it's people. He feels a strong need, as a painter, to preserve their traditional ways of life and dress before they are lost. "My paintings always tell stories," Mian says. "I have spent many years traveling throughout China, taking photographs and studying the people . . . trying to capture the rhythm of their lives."
Mian's work has the remarkable quality of appealing to all types of art patrons, young and old, those purchasing their first piece of art and those with established museum-quality collections. His collectors, admirers, and potential collectors anxiously await his new work.