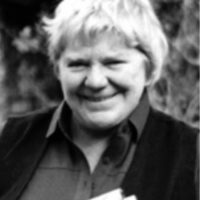 Nita Engle, one of America's foremost watercolor artists, her landscape watercolor paintings take the viewer into the scene itself. Nita's work is inspired from all parts of the world. From the Dessert plains of Africa to the frozen tundra of Alaska, Nita Engles's paintings bring the world alive. From Europe and Asia to her home on the south shore of Lake Superior in Michigan's Upper Peninsula, her unique watercolor techniques continue to amaze. Most have been developed and refined through years of experimentation. Nita says, "The exciting thing about painting in watercolor is that it moves on the paper, unlike oil."Exhibiting throughout the United States, Nita Engle has been a member of the American Watercolor Society since 1969. A frequent award winner, Nita has also taken part in many exhibitions, including events sponsored by the Society of Illustrators in New York that showcased her work alongside other notable artists Winslow Homer, N.C. Wyeth and Norman Rockwell. In 1984 American Artist magazine named Nita "Artist of the Year" an honor few artists have been recognized with. In 1985, PBS Television filmed a documentary of her career entitled Wilderness Palette – Nita Engle in Michigan. 1986 saw Nita bestowed with an Honorary Doctorate degree by her alma mater, Northern Michigan University.
Nita had the honor of representing the United States as one of only 20 U.S. artists that exhibited at the "International Waters" event in Taipei, Republic of China. She has also taken part in several Great Women Artists of America Shows held in Chicago.
Nita passed away in August of 2019.