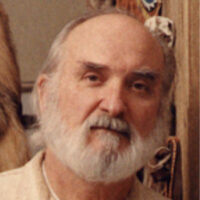 Paul Calle's works reflects the dramatic era of America's Western heritage as well as the one in which he lived. For Calle, the dimensions of art were as vast as the wild, wind-swept plains of the West, as infinite as outer space and as small as the historic scenes he captured on postage stamps for the United States Postal Service.
Calle was a master of both the oil painting and the pencil drawing. His drawings — often very large — showed incredible control and sensitivity; they have the quality of fine etchings. Few contemporary artists have attained greater mastery of the pencil than Calle, who shared his skills in his book, The Pencil, a record of his odyssey as "an artist with a pencil." It has been translated into French, Chinese and Russian. Another book of his art, Paul Calle: An Artist's Journey, was awarded the prestigious Benjamin Franklin Award for Fine Arts in 1993.
In addition to major corporate and private collections, Calle's artwork is in the permanent collections of numerous prestigious institutions. His drawings and paintings have been widely exhibited in the United States as well as in the former Soviet Union, Sweden and Poland.
Calle said, "If I had to state a goal, a hope pertaining to my work, my aim would be to help keep alive that huge reservoir of our past, to draw strength and sustenance from it and build upon it in ways that are new and different, but not to reject it. I find my inspiration in all the life that surrounds and envelops me, from the evolution of man and his works, of the timelessness of the rocks, the trees, of man, his land, the sky and the sea. That's what it's all about: art is always a visual experience. This is my world, and I relish it with great affection."
Calle's portrayal of the West is not as a romantic adventure but as a realistic challenge. He  made a personal commitment to portray America's past with the same sense of history that guided his hand in depicting the American  nation space explorations as an artist for NASA's Fine Art Program. Calle  designed more than 30 stamps for the U.S. Postal Service's.
Paul Calle, a beloved and great  artist, died on December 30 th, 2010. Anyone that ever met Paul remembered that meeting. When Paul entered a room you knew it! He had a presence about him that made you quickly aware that you had just met a great man. – Linda Schaner, President Mill Pond Press