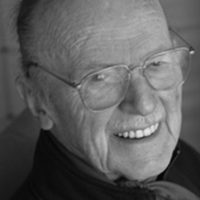 His artistic career spanned more than seven decades and was considered the premier seascape and landscape artist of his generation. He worked with many acclaimed filmmakers including Walt Disney, Stanley Kubrick, Michael Powell and W. Percy Day. He was an Academy Award winning special effects artist, a motion picture production designer, a concept illustrator and an official 'Disney Legend.'Born in London, England in 1913, Ellenshaw, worked in his early twenties as an apprentice to W. Percy Day, O.B.E., the British film industry's foremost special effects artist and matte painter. After serving in the Second World War as a pilot for the Royal Air Force, Peter returned to the film industry as a matte artist for MGM's Quo Vadis. In the late 1940s Walt Disney approached Ellenshaw to work on the studio's first live action feature,Treasure Island. Thus began a professional collaboration and friendship which lasted over 30 years and 34 films.
During the 60s he continued working full time for Disney Studios and collaborated in Stanley Kubrick films. For Mary Poppins, Peter Ellenshaw won an Oscar for Best Special Visual Effects on the landmark film.
In 1970 Mr. Ellenshaw moved to Ireland and created some of his best artwork. From then continued travels took Ellenshaw to many spectacular places where he expanded his subjects to include the Himalayas, Monet's garden at Giverny, the Mojave desert, San Francisco and New York cityscapes, America's Cup yachting, and famous golf courses throughout the world.
In February of 2007, Mr. Ellenshaw passed away peacefully at his home in Santa Barbara.