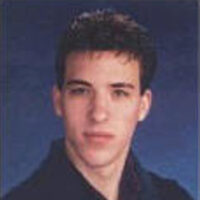 Born in Kelowna B.C. in 1972, this young artist has an impressive collection of wildlife prints and originals. Although Rod is versatile in various mediums his preference is oil on masonite.  Rod supports various community groups such as Stars, Crimestoppers, and Ducks Unlimited.
"For as long as I can remember, I have always enjoyed being outdoors in the wilderness.  As a boy, I dearly loved to spend Saturdays and school holidays roaming the beautiful rugged countryside around the dairy farm near Kelowna, where I was raised.
As I matured I began sketching and painting what I saw in the great outdoors.  The more I painted, the more I came to realize that God had given me a talent.  I made up my mind to use this talent to glorify Him and the magnificent wilderness that He created.  As time went on my pleasurable hobby of sketching and painting became a very meaningful daily activity.
Today, wildlife has become the prime subject in most of my paintings.  When painting animals, I strive for depth creating distance so one can see past the animals.  Yet I try to capture the expression of the animals' eyes.
At other times, I paint very softly, blending the animals or birds into the background; the observer must then search to find them.  My personal style is determined by the subject and the different mood of each individual painting.
As I continue painting and spending more time in the awesome outdoors, I have come to realize more and more, that I love, and always will love, painting pictures of the spectacular wilderness.