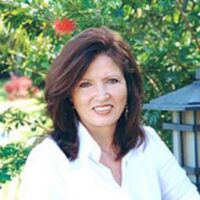 Sandra Kuck describes herself as a "romantic realist." Her nostalgic settings and angelic children evoke memories and emotions of childhood. With vibrant color, delicate lighting, and exquisite lace and flowers, Sandra creates a romantic and peaceful atmosphere, capturing the beauty and simplicity of days gone by.
As a child in Ohio and Southern California, Sandra always loved to doodle and sketch. It was during her education at UCLA and The Art Student's League in New York where she realized her love for painting children and deviated from her professor's emphasis on modern art.
Thanks to a steadily growing fan base, it was in 1983 that Sandra's work received national recognition. That year she was honored with the National Association of Limited Edition Dealers' (NALED) Plate of the Year, Print of the Year and Artists of the year awards. Since 1983, she has been honored several times with honors from NALED, including an unprecedented seven-time honored as Artist of the Year. Although she enjoys acclaim, she treasures her time at him in her studio. A modest person, she is still easily embarrassed by praise from her faithful collectors.
Sandra has responded to the overwhelming demand of her fans by extending her range of products by focusing on extending her brands into different product categories. Sandra is pleased that in 2007, strategic license agreements were reached with eight different companies from various markets including puzzles, greeting cards, and collectible boxes. With such a busy schedule, Sandra enjoys time relaxing with her family and walking in the peaceful tranquility surrounding her Florida home.