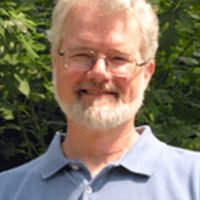 Among Scott Gustafson's first artistic inspirations were the cartoons of Walt Disney and the Warner Brothers. By the time he finished growing up in Marengo, Illinois, Gustafson was convinced that he wanted to be an animator. It wasn't until he was halfway through high school that he discovered the book The Boy's King Arthur tucked away in a corner of the library. Its illustrations by N.C. Wyeth galvanized him, making him realize that this was the sort of detail, color and vibrancy he had been looking for all his artistic life.While Gustafson pursued animation throughout his years at the Chicago Academy of Fine Arts and Columbia College, also in Illinois, he still sought illustrations by Wyeth, Arthur Rackham, Norman Rockwell, Maxfield Parrish and others. It was not until he discovered the realities of the animation industry that he started to consider fine art illustration as a career option. "The opportunities of animation, in terms of subject matter and creative control, weren't nearly as interesting or rewarding as those of illustration," he says.
His classic, opulent approach elicited immediate response, and soon his work was appearing in magazines as diverse as The Saturday Evening Post and Playboy. His work came to the attention of book publishers and he began to illustrate anew such classic children's books as The Night Before Christmas, The Nutcracker and Peter Pan. At that time, he also wrote and illustrated new volumes, including Alphabet Soup and The Animal Orchestra.
As Gustafson's readership grew, so did interest in his work as a subject for collector's plates. He has created more than a dozen paintings, based on fairy tales and nursery rhymes, for this purpose. Today Scott continues to explore the delights his art can bring to young and old alike—including in the medium of porcelain. In 1997, The Greenwich Workshop® Collection introduced Gustafson's "treasures for the child in each of us" as exquisitely detailed three-dimensional works of art.