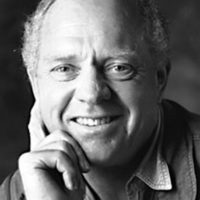 Simon Combes was born in Shaftesbury, England, in 1940 and, at the age of six, moved with his family to an 800-acre farm in Kenya's Great Rift Valley.  At the age of 18, he took a job in western Kenya, managing a 2,000-acre farm with about 150 employees.  The following year he was drafted, serving in the Kenya regiment.  He then applied for and received a commission in the King's African Rifles.
Combes' subsequent adventures included fighting in a guerrilla war with Somalia, leading Kenya's new airborne unit (requiring a visit to Parachute School in England, where he spent nine months and met his future wife, Susie) and promotion to major at the tender age of 24.  Of greater significance, perhaps, was the start of a new hobby.  During moments of inactivity in the northern desert, Simon began to draw, and eventually paint, the local nomadic people and the landscape in which they lived.
In 1969, he was persuaded to stage an exhibition of his work in Nairobi's New Stanley Art Gallery.  The show was a near sell-out and an idea about an alternate career began to form in Combes' mind.  Someone made the suggestion that he paint wildlife and the creative seed was sown.  He achieved worldwide success, countless commissions and many prestigious awards—including the Society of Animal Artists' Award of Excellence.  He was chosen "Artist of the Year" for the 1994 Pacific Rim Wildlife Art Show.  The success of his work aided Combes to raise awareness of wildlife conservation; he made contributions and served on the councils of several conservation organizations.
Combe's book, "Great Cats: Stories and Art from a World Traveller", was published in 1998 to critical and popular acclaim. On December 12, 2004, atop a beautiful ancient volcano near his home in Africa's Great Rift Valley, Simon's life was tragically taken by one of the wild animals he so lovingly portrayed in his paintings.