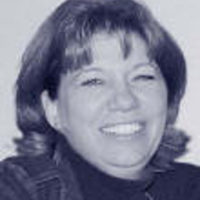 Susan Abma was always artistic and creative and in 2000, when the youngest of her six children was in her teens, Abma at last, had time to focus on her oil painting. She has taken art classes in Montreal, Quebec where she lived in her youth and has also since, studied drawing, watercolor and oil painting under many talented artists. Abma is a lifetime student of art and is constantly taking classes or workshops from accomplished art instructors.
A voracious reader, reading every magazine and art book she can get her hands on Abma says that this has been instrumental in teaching her numerous options in oil painting, as well as lessons in composition, color harmony, technique and much more. She has also studied the works of the Masters to gain insight into their techniques and into the spirit they gave each of their creations.
Her art work has exhibited in many venues and through these and other contacts, commissions have been aquired. Abma loves to paint portraits in particular and  was recently commissioned to paint  a portrait of four executives for a large North American corporation – Stantec. Other commissions include: television icon Lorraine Mansbridge, government officials, industry workers and others.
Active in the arts community, Abma is an Associate Member of, and an Exhibitions Co-ordinator for SWCA (Society of Western Canadian Artists), and is also a member of the Portrait Society of Canada, the Edmonton Art Club, and the Alberta Oil Painters. She recently won the President's Choice Member of the Year Award for SWCA.