Painting workshop with
David N. Kitler
Workshop completed. Thank you to all the participants. We hope to see you again!
---
Interested in taking this workshop? No worries! We host several workshops year-round, both with new and returning instructors.
Contact us and we'll let you know when new workshops are available, or view our upcoming workshops here.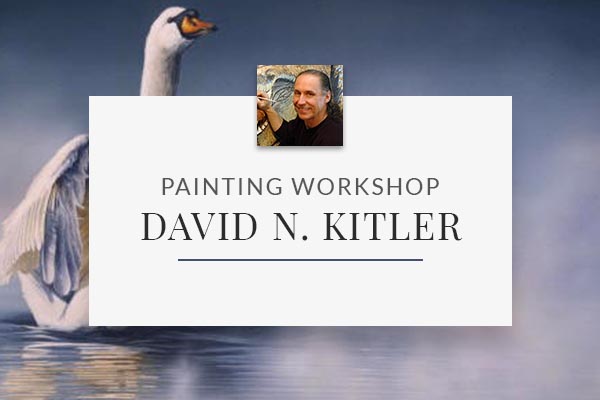 Nature & Wildlife Acrylics Workshop
Whether you have always wanted to try acrylics but didn't know where to start, or whether you have already been using this versatile medium and want to further develop your technique, this is the hands-on workshop for you! While working on a wildlife subject of your choice, David will review fundamental skills in drawing, design and painting, and also introduce techniques that are specific to painting in acrylics.
You will learn how to recognize the basic shapes that make it easier to draw any subject; how to mix any colour by using a few basic ones; how to achieve smooth graduations; and how to create optical texture by using David's signature method of applying transparent washes of opaque layers.
Classes will have a maximum of 15 participants, allowing David to give each one a significant amount of individual attention, while fostering an environment where participants also learn from each other. Learning will be further facilitated by live demonstrations. Techniques taught may also be applied to other mediums.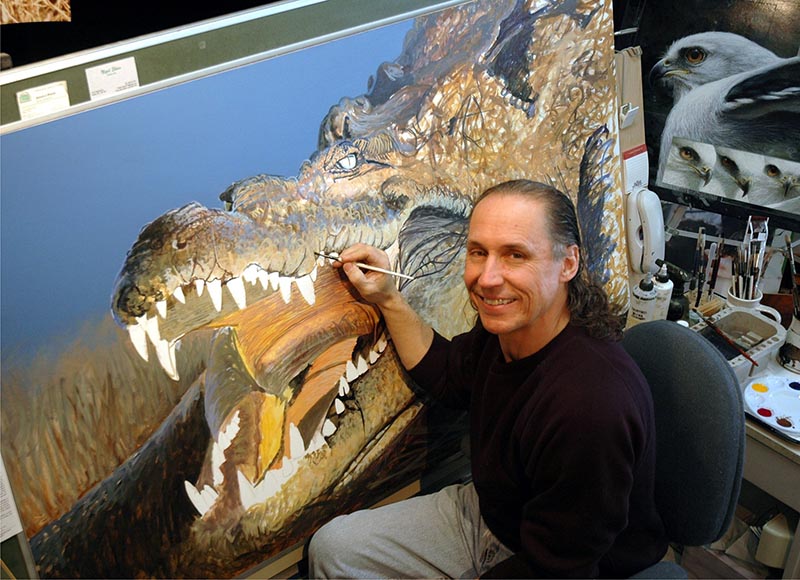 About David N. Kitler
When painting, David has two primary objectives: to bring the "wild" within reach of those who have not had the opportunity to experience it for themselves, and to provide a permanent reminder to those who have.
David has always been intrigued by nature's intricate details. As he likes to point out, "God is an amazing designer. The closer you look, the more there is to see…" It is this intricacy, combined with the subtleties of mood and environment, that David attempts to capture in his paintings.
Painting , sculpture, and photography workshops
Learn from professional artists who show and sell their art in fine art galleries. These two or three-day workshops are the perfect opportunity to embrace your own personal creative process. Plus, small class sizes mean students get individually tailored guidance.