Painting workshop with
Guy Combes
Workshop completed. Thank you to all the participants. We hope to see you again!
---
Interested in taking this workshop? No worries! We host several workshops year-round, both with new and returning instructors.
Contact us and we'll let you know when new workshops are available, or view our upcoming workshops here.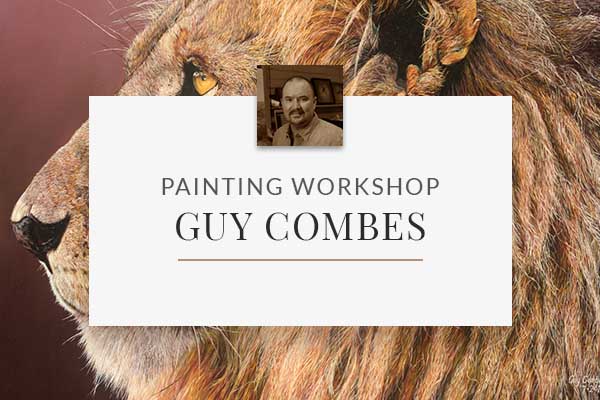 What students are saying...
"Good comments from Guy!"
Gern Sabourin
---
"I learnt how to do underpainting and different styles"
"Keep up the awesome workshops!"
Timothy Frampton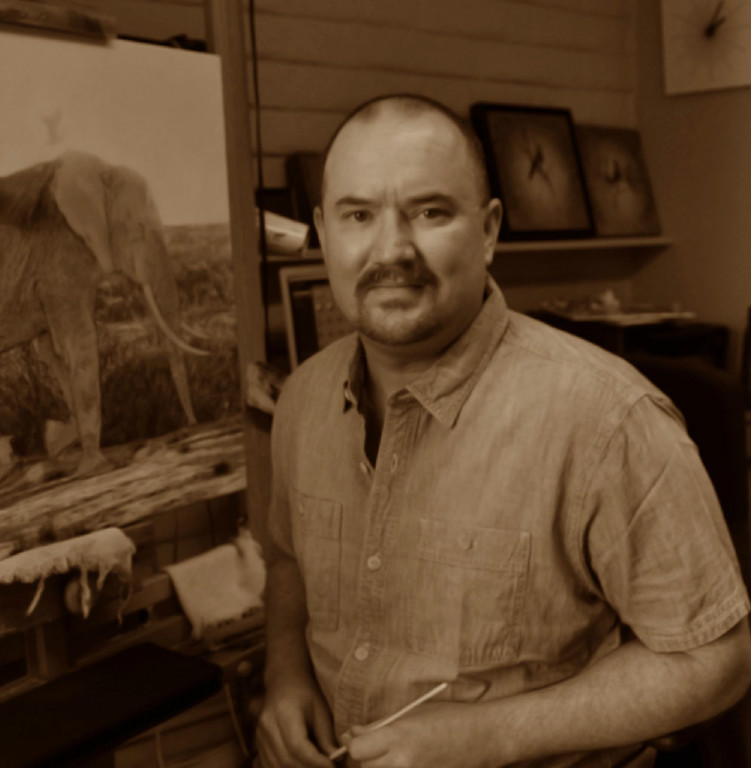 About Guy Combes
Guy Combes (AFC, SAA) was born in Kenya in 1971, the son of renowned wildlife artist, Simon Combes. His art background came not just from his father, but an interest in exploring different forms of media and commercial application. His education included sculpture and design at college in England where he also majored in history of art. He returned to Kenya in 2001 and quickly rekindled his love for Africa and her wildlife, becoming involved in a number of conservation causes for which he now tirelessly campaigns, including Soysambu Conservancy – his Kenyan home-away-from-home – and preserving the rich mosaic of biodiversity in the Great Rift Valley.
Painting , sculpture, and photography workshops
Learn from professional artists who show and sell their art in fine art galleries. These two or three-day workshops are the perfect opportunity to embrace your own personal creative process. Plus, small class sizes mean students get individually tailored guidance.