Thank you to all the attendees!

This event was a great success thanks to your support! With your help we are donating over $1000 to WILD NORTH.

In celebration of Canada 150, internationally acclaimed artist and conservationist Robert Bateman visited Picture This Gallery for a talk, art show, and book signing.
Artwork and books available for purchase.
PICTURE THIS IS PROUD TO SUPPORT WILD NORTH
WILD NORTH - Northern Alberta Wildlife Rescue & Rehabilitation.
Providing compassionate care to injured and orphaned wildlife and educating our communities about humanely coexisting with wildlife. Since 1989, WILD NORTH (formerly the Wildlife Rehabilitation Society of Edmonton) has helped over 20,000 birds and small mammals receive proper medical treatment with the ultimate goal of returning these wild animals to their natural habitat www.WildNorth.ca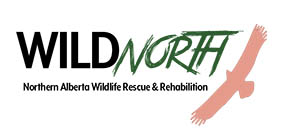 A stunning new book release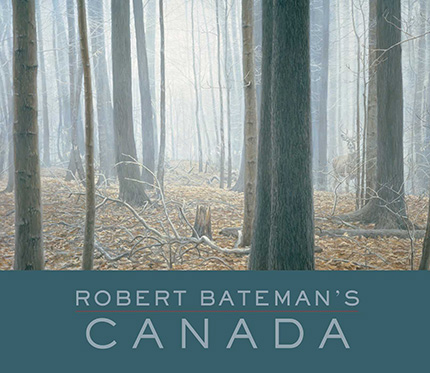 From Canada's most beloved painter comes a deluxe, over-sized art book showcasing Robert Bateman's vision of the Canadian landscape, coast to coast, for the 150th anniversary of Confederation.
Join internationally acclaimed artist Robert Bateman on a journey across the seven regions of Canada and see through his eyes the beauty of our country.
Full of paintings from every region in Canada, Robert Bateman's Canada celebrates the history, diversity, and natural wonder of our country. This is Robert Bateman's vision of Canada as you've never seen it before.
144 page luxurious, over-sized coffee table art book, 13″ x 15″
Available in three editions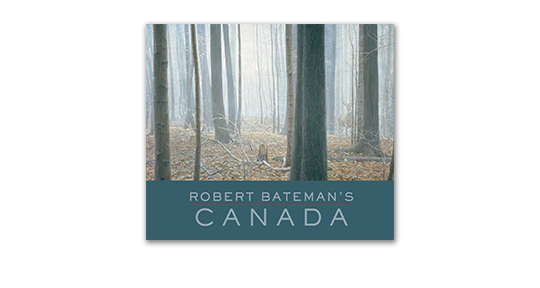 Regular Edition
"Hardwood Forest" Cover
$75 CAD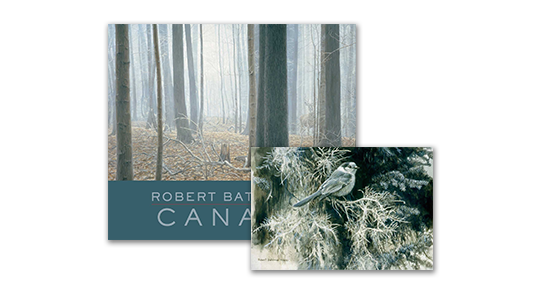 Gallery Edition
"Hardwood Forest" Cover
"Gray Jay" Print, 11″ x 7.4″
$85 CAD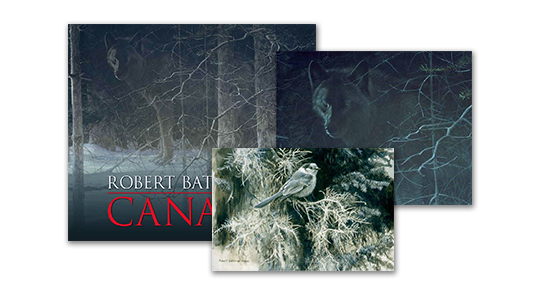 Deluxe Edition
"Midnight Black Wolf" Slip-Case
"Gray Jay" Print, 11″ x 7.4″
Detail of "Midnight Black Wolf" Print, 11.75″ x 9.25″
$125 CAD
Artwork by Robert Bateman
Click images to view full size