Introducing "The Love Chair" by Dean McLeod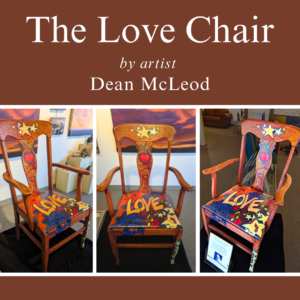 "The Love Chair" invites you to immerse yourself in a visual symphony of vibrant colours and delicate details. As you gaze upon this artwork, you'll feel a surge of emotions, evoking memories, and igniting a renewed appreciation for the power of love.⁠
Prepare to be captivated by this stunning masterpiece that embodies the essence of love and connection. Step into a realm where emotions intertwine, and let the enchanting brushstrokes whisk you away to a realm of pure bliss. With every stroke, Dean McLeod has beautifully captured the intimacy, warmth, and tenderness of human relationships.⁠ ⁠