Biography of A. J. Casson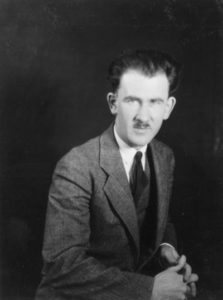 A. J. Casson
Inspiring articles and tips on art, artists, framing and life!
Be Inspired!
Alfred Joseph Casson was born in Toronto in 1898 to an English Quaker father and a Canadian mother. At age 9 he moved to Guelph and again to Hamilton at age 14. He left school early at age 15 to find work as an apprentice at a Hamilton lithography company. Casson studied art at Central Technology School while keeping his job. In 1917 he had his first public exhibit at the Canada National Exhibition. Later, Casson left Hamilton at age 17 and moved to Toronto. Later he was hired by the commercial art firm Rous and Mann. There, Alfred was influenced and apprenticed by Group of Seven member Franklin Carmichael to sketch and paint on his own. Carmichael introduced Casson to The Arts and Letters Club of Toronto. There he met many well-known artists, including other Group of Seven members.
During the 1920s, Casson continued to paint during his spare time on his own and with the Group of Seven. Alfred enjoyed watercolor and in 1925 along with Carmichael and F.H. Brigden, founded the Canadian Society of Painters in Watercolour.  After Frank Johnston, a Group of Seven member, left the group in 1921, Casson seemed like an appropriate replacement. Later in 1926, he was invited by Carmichael to become a Group of Seven member. Casson joined excitedly. He left Rous and Mann in 1927 and joined Sampson Matthews. There he became their art-director and later the vice-president.   In 1929 Casson married a woman named Margaret. His father died shortly after his marriage, and he had to take care, and support his widowed mother. Alfred retired at age 60 in 1957 but continued to paint full time. After the ending of the Group of Seven in 1932, he co-founded the Canadian Group of Painters in 1933. Casson developed a painting style with clear colors and background designs. A.J. Casson died in 1992 at age 94 and is buried on the grounds of the McMichael Canadian Art Collection along with six other Group of Seven members.