Experts have calculated the chance of a golfer making a hole-in-one at 12,500 to 1. Darren Stevenson did it twice!
Both hole-in-ones were done at the Belvedere Golf and Country Club with the first one in 2004 at the 16th hole, and the second in 2013 at the 7th hole during the Ryder Cup. According to golfing tradition, a golfer who makes a hole-in-one has to buy drinks for everyone afterwards. Fortunately, Darren had bought hole-in-one insurance otherwise he would have ended up with a pretty big tab!
To commemorate the two hole-in-ones, Darren brought a collection of items to Picture This to have them framed. Framing specialist Sue Soucy worked with Darren to design a collage layout for the items that would best show them off. The collage includes a flag, certificates, scorecards, and the golf balls from the hole-in-ones.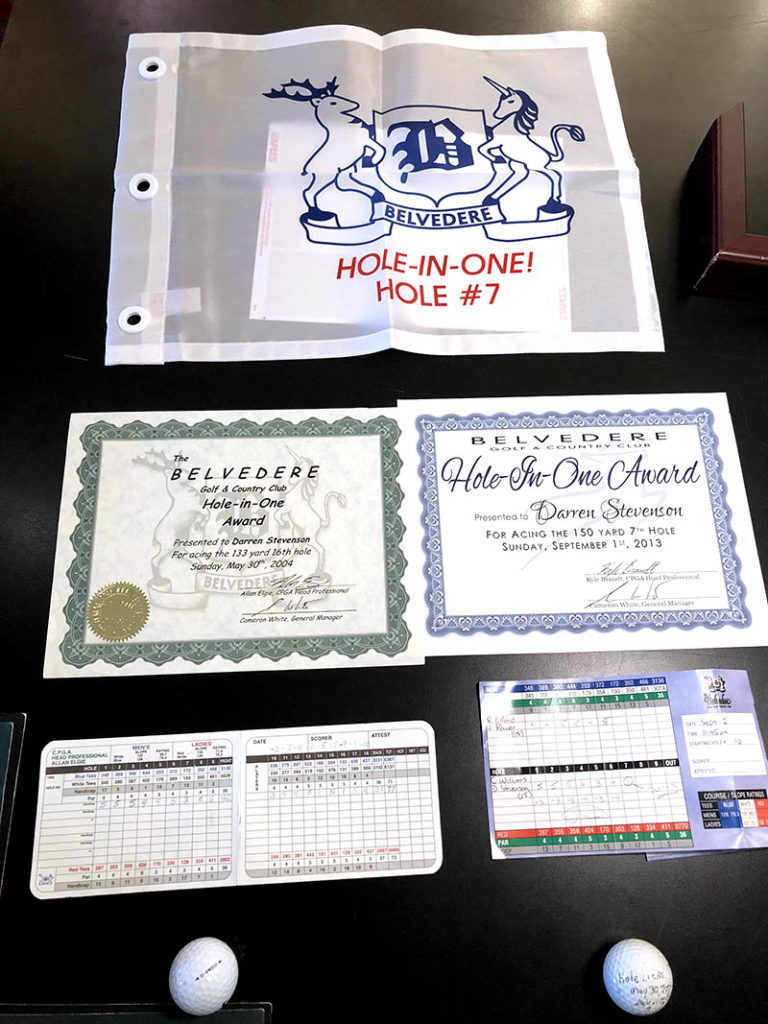 "I've worked with Sue from Picture This over the years on a few custom picture framing projects." says Darren "She is very personable, easy to deal with, and has a good eye for detail. I was advised with a few options on how to lay out the items. This is a keepsake for life!"