Karen Eastland wanted to create a framed collage in memory of her son Shawn. She visited Picture This with a collection of objects with special significance to Shawn's life. Framing specialist Sue Soucy lent her expertise and together they designed a layout for the items. Picture This then meticulously put it all together, resulting in a unique and beautiful framed collage.
The collage includes many different items from Shawn's life, all of which hold special meaning to Karen and her family. These items celebrate Shawn's journey through life.
i Am I – A Children's Book by Shawn Eastland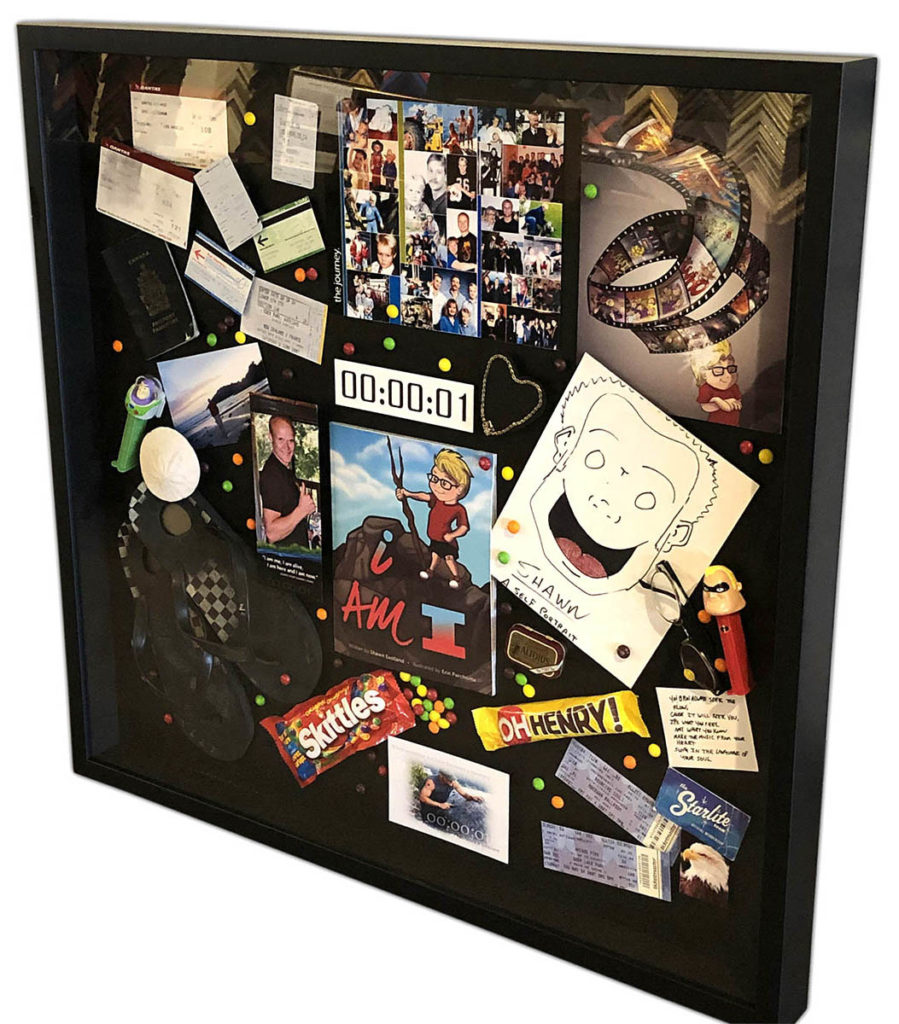 Featured in the collage is the recently published children's book "i Am I", which Shawn wrote and sketched shortly before he passed away. Other items include sandals with worn-out heels from travelling, a sand dollar, tickets from concerts he attended, his glasses, and a photo collage from the inside of his memorial card.
Displayed in the center are the numbers "00:00:01". Shawn had these tattooed on his wrist. They meant for him that the time is now, and to live in the moment. This is how Shawn lived his life.
"Working with Sue was unreal. She is amazing and helped lay out all of the items," says Karen. "I love it! In addition to the tremendous significance for us, I am going to use it as a way to let people know about the book."
I would recommend Picture This in a heartbeat! It is a labour of love and it shows."

Karen Eastland