National Philanthropy Day – Change the World with a Giving Heart – presented by The Edmonton Community Foundation. Picture This is honored to be nominated by Wellspring Alberta and the recipient of the Community Enrichment Award.
For over a decade, Carol and Rollie LaMarche of Picture This! Framing & Gallery have woven a remarkable tale of support for Wellspring Alberta. Since 2009, their commitment to the cause has shone brightly. Through their Masterpieces in Miniature art show fundraiser, they have orchestrated a symphony of giving, raising over $40,000. With a brushstroke of generosity, Carol, along with the Picture This! Team, has united artists from across North America to partner with their artworks towards the fundraiser. Their gallery becomes a canvas where creativity meets compassion.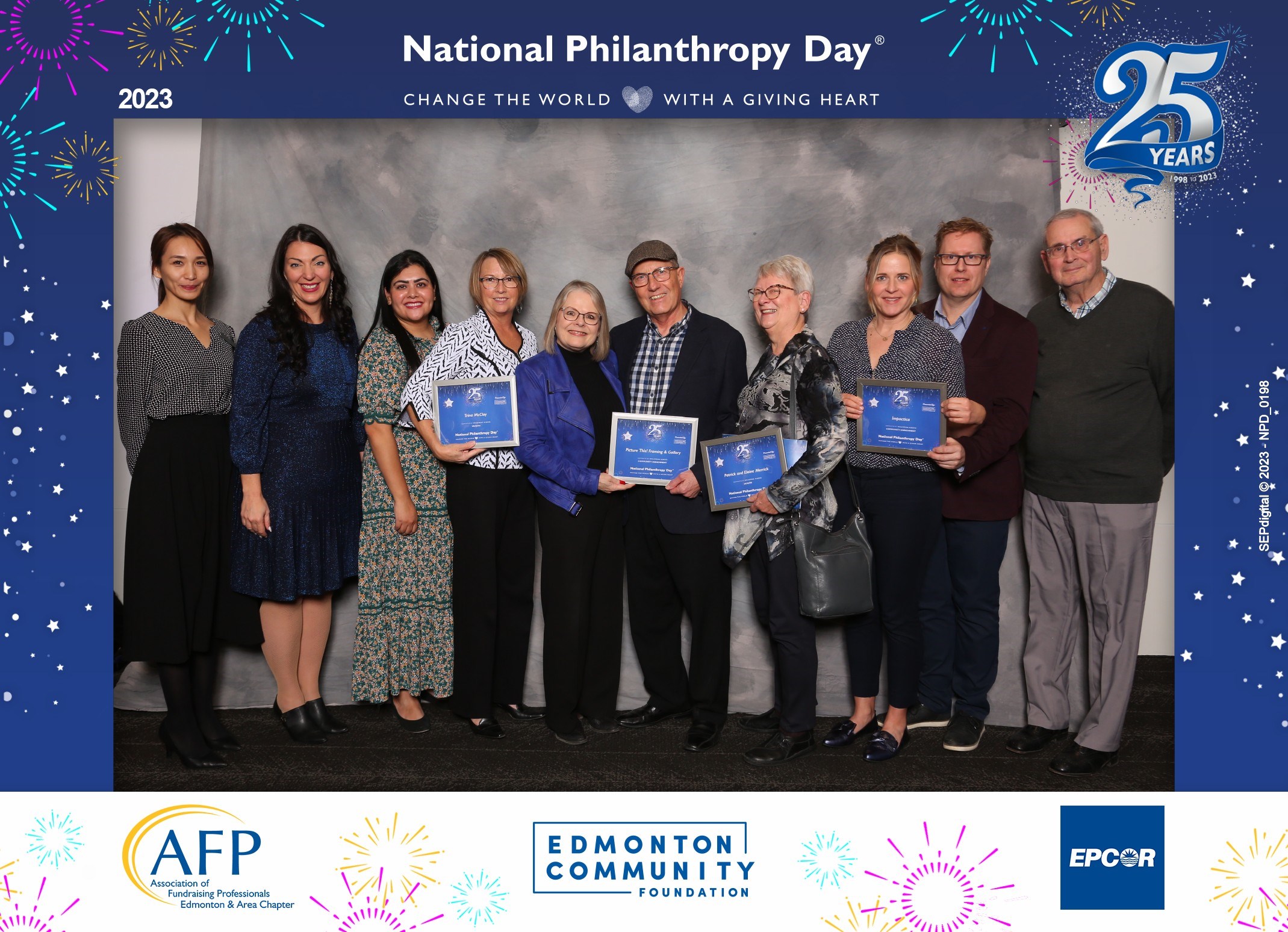 Carol and Rollie's philanthropic spirit, a tapestry woven with care, inspires the community. Their masterpiece of generosity echoes through Wellspring, an ode to the unwavering strength that blooms when hearts unite for a greater good. Through this nomination, Wellspring Alberta would like to recognize Carol and Rollie LaMarche for their generosity and compassion.
"We're committed to community giving, with Wellspring Alberta being one of our supported charities. Their vital programs restore dignity and control often lost after a cancer diagnosis, aiding confidence, coping, willpower, and spirit. Picture This! Framing and Gallery, along with our artist community, have contributed over $46,000 to this cause through the Masterpieces in Miniature Art show."
Special Thanks to our family of artists, to the wonderful people who work with us and to Wellspring Alberta for nominating, Picture This.