On the Trail of a Keystone Species by artist and Bison expert Wes Olson
An informative talk by acclaimed artist and Bison expert Wes Olson in person, followed by an art show, signing and personalizing session. As well, meet the surprise guest coming in from The Beaverhill Bird Observatory
The mere mention of the buffalo
instantly brings to mind the vast herds that once roamed the North American continent, and few wild animals captivate our imaginations as much as the buffalo do. Once numbering in the tens of millions, these magnificent creatures played a significant role in structuring the varied ecosystems they occupied. With the arrival of Europeans and their rapacious capacity for wildlife destruction the buffalo was all but exterminated. And with them went all the intricate food webs, the trophic cascades and the inter-species relationships that had evolved over throusands of years.
Despite this brush the extinction, the buffalo survived, and isolated populations are slowly recovering. As this recovery proceeds, the relationships the animals once had with thousands of species are being re-established in a remarkable process of ecological healing. The intricacy of those restored relationships is the subject of this book.
Based on author Wes Olson's thirty-five years of working closely with bison - and featuring Johane Janelle's stunning photography - The Ecological Buffalo is a story that takes the reader on a journey to understand the myriad connections this keystone species has with the Great Plains.
"Wondrous ... to hear Bison knowledge from Wes Olson, [a] National Treasure."
- Margaret E. Atwood
"This book should be on everyone's reading list" 
- Leroy Little Bear
"No one of European heritage can explain the ecological reasons why Bison belong in our landscape better than Wes Olson"
- Harvey Locke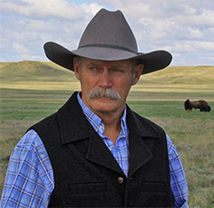 Wes' life-long association with the people and wildlife of wild places began at a young age thanks to many family camping, hunting and fishing trips. Through his life he worked as a Wildlife Technician for the Yukon Government, attended the Banff School of Fine Arts and worked as a National Park Warden in Banff, Waterton Lakes and Elk Island National Parks.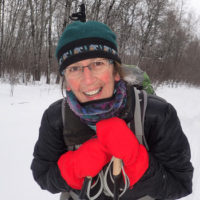 Johane has always had a love of the outdoors and found that photography was a way to express how she felt about wildlife and the environment around her.
From the Calgary Zoo working with flying birds of prey and visitor interpretation to National Parks where she worked on everything from bison handlings to radio telemetry tracking of trumpeter swans, media designer, and park interpretation, Johane has been up close and personal with a lot of wildlife.
Established in 1984, the Beaverhill Bird Observatory (BBO) is the second oldest migration monitoring observatory in Canada. Our extensive long-term datasets enable the BBO to track changes in bird populations, migratory routes, breeding success, and survivorship. It is a nonprofit organization, funded entirely by generous grants, donations and public support.
Photography by Johane Janelle