Painting workshop with
Roger Arndt
Workshop completed. Thank you to all the participants. We hope to see you again!
---
Interested in taking this workshop? No worries! We host several workshops year-round, both with new and returning instructors.
Contact us and we'll let you know when new workshops are available, or view our upcoming workshops here.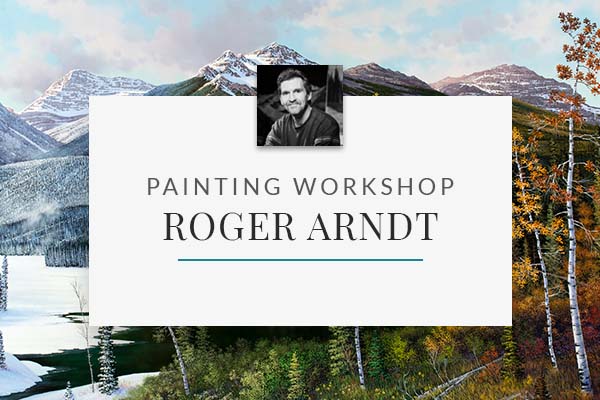 What students are saying...
"Great teacher – demonstrates – explains. Individual help is very good – not "pushy" – good to paint in oils. Very good experience. Learned new techniques and enjoyed Roger's easy-going sensitive manner."
Pat
---
"Roger is a fantastic instructor. Giving demos so you see how it's done and personal advice for your paintings."
Jamie Panych
---
"Great info on how to mix colours – using a mother colour, changing the value as you move forward. Thank you. Appreciate it. Loving the opportunity"
Deb Harrop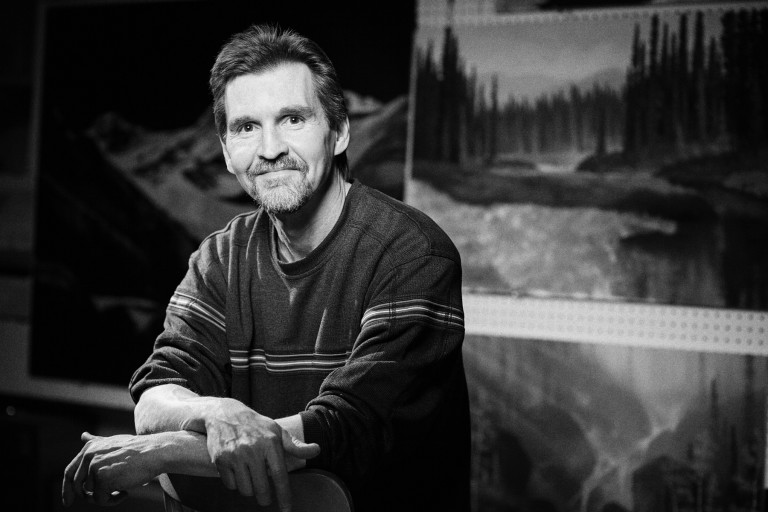 About Roger Arndt
Roger D. Arndt's hallmark scenes of towering Rocky Mountains, western forests, Pacific shores and gardens have captured the attention of fine art collectors world wide. Roger Arndt's work is distinguished by a luminous and mystical quality that stirs inspiration in all who see his work.
Painting , sculpture, and photography workshops
Learn from professional artists who show and sell their art in fine art galleries. These two or three-day workshops are the perfect opportunity to embrace your own personal creative process. Plus, small class sizes mean students get individually tailored guidance.