It is with great sadness that we announce the passing of artist and friend Terry Isaac unexpectedly on July 16th. "We will truly miss you Terry for the sharing of your gift of art, music and amazing creativity with the world." ~Rollie LaMarche, president, Picture This framing & gallery.
According to his family, "Terry was excited about his upcoming shows, workshops and paintings, as this was obvious in his plans, conversations and inspirations. We will honor Terry by keeping his Gallery open for the summer, continue to exhibit his work, as promised, and operate his store, at the gallery. We hope to provide an opportunity to celebrate the life of Terry Isaac, likely in August, but a date has not yet been established."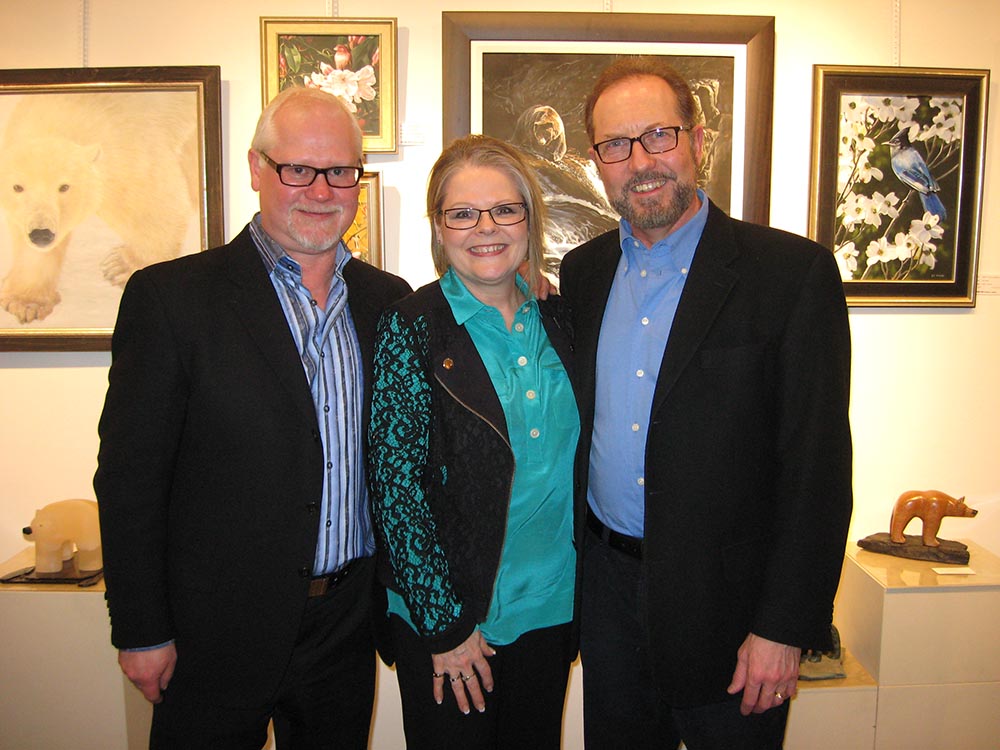 Isaac was recently named Ducks Unlimited Canada's Artist of the Year for 2019 thanks to his submitted piece Veiled in Mist. The piece will be included in the National Art Portfolio, sales of which go towards wetland conservation.
Terry Isaac was born in 1958 in Salem Oregon and grew up in the Willamette Valley of Oregon, and it is there that he began working with wildlife. Drawing inspiration from his own backyard and from the captivating vistas of the Northwest, he began to create dramatic wildlife art. He later called Penticton, British Columbia, Canada home. Terry's realistic wildlife art is known for his attention to detail and the magical moments created by the dramatic light nature provides.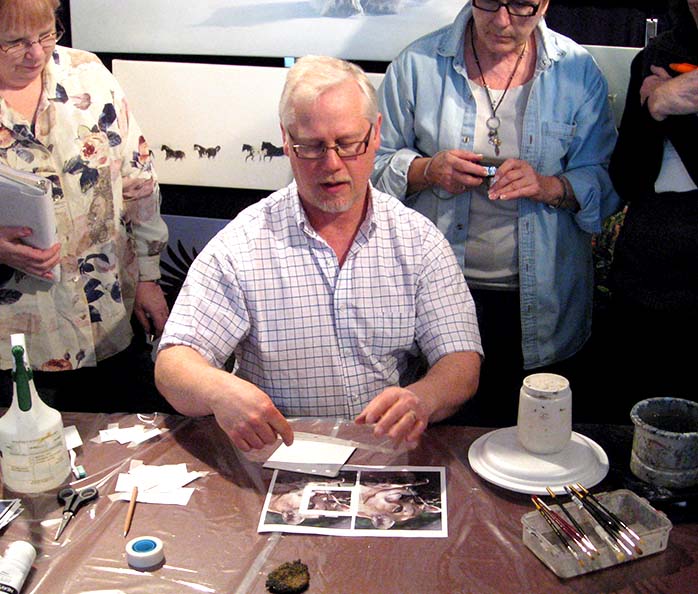 Since the mid 1980′s, he has created realistic wildlife art with a focus on particularity and dramatic light. Terry created the art for a dinosaur in a Disney movie called Dinosaur, has written an art instruction book, which has sold out twice, works with Ducks Unlimited on an ongoing basis, and sells original art in a variety of museums and galleries. Terry has won numerous international art competitions, and taught workshops at Picture This in Sherwood Park, Penticton, BC and across North America.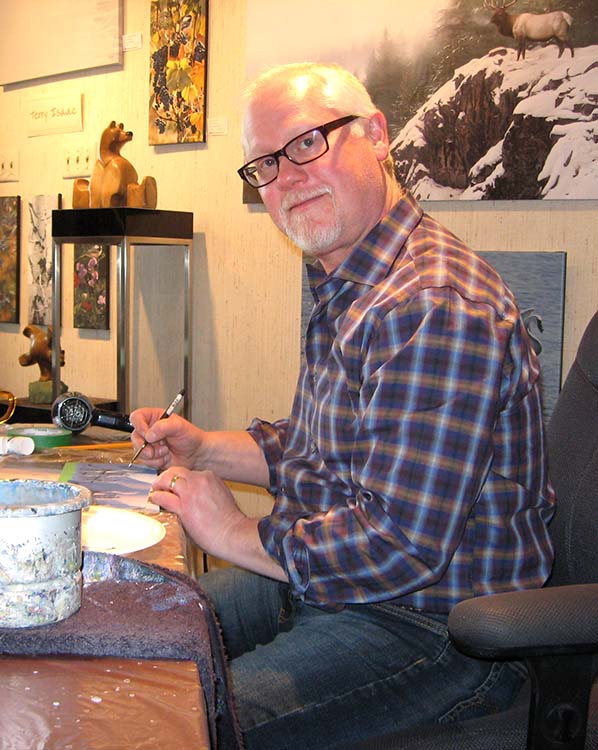 Isaac told the Penticton Western News in an earlier interview that he always had a passion for nature since his early childhood, and the works by Robert Bateman, renowned Canadian artist who would go on to mentor Isaac, is what inspired him to pursue a career as an artist following earning his teaching degree.
"The real reason I want to paint nature is I just love nature, I think it's beautiful. One of the benefits of being an artist and having paintings and prints is the ability to donate money that is generated from the sales. I've helped out mountain gorillas, snow leopards, and more recently with Ducks Unlimited, the sales of the art goes directly to conservation of wetlands," said Isaac for an interview in June 2019. "I feel very blessed that my work has contributed to helping conservation."